Medscape Medical News from the:
American Academy of Ophthalmology (AAO) 2013 Annual Meeting
November 16 - 19, 2013; New Orleans, Louisiana
This coverage is not sanctioned by, nor a part of, the American Academy of Ophthalmology.
Meeting Highlights at a Glance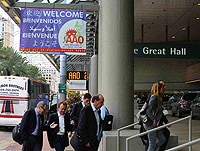 Top News From AAO 2013: Slideshow
Highlights include potential new treatments for age-related macular degeneration, glaucoma, and retinitis pigmentosa.
Ophthalmology Insights: The Wrap-Up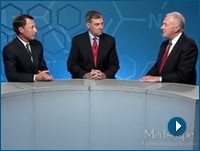 Out With the Old, in With the New: The Best of AAO 2013
A panel of experts presents the highlights of this year's American Academy of Ophthalmology meeting, including new ways of managing old problems.
Perspectives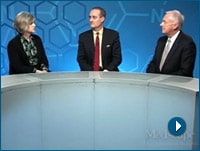 Understanding What the ACA Means for Ophthalmology
Dr. Roger Steinert queries ASCRS government relations representatives about the healthcare changes taking place, and how they will affect the practice of ophthalmology.
Perspectives From Medscape Partners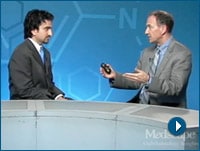 What's Ahead in Cornea
Newer treatments and techniques for corneal disease are promising. What will their impact be on clinical practice?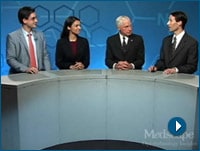 A Brave New World in Glaucoma
From amazing apps to drug delivery, innovations are shaping the future of glaucoma management.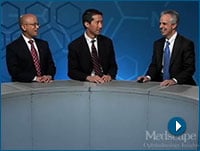 Letting the Good Times Roll in Retina
There's reason for optimism with the latest developments that are advancing the treatment of retinal disease.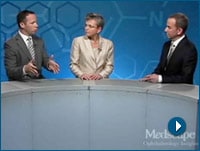 The Pursuit of Perfect Vision
The end game for refractive cataract surgeons is emmetropia for their patients -- and the latest techniques and devices just may help get you there.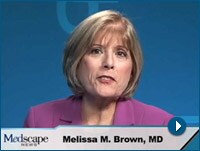 Improve Vision, Make Money
This gives a whole new meaning to the phrase 'seeing dollar signs.'
Medscape Ophthalmology©  WebMD, LLC
Medscape Ophthalmology Insights
Pre-Meeting Expert Commentary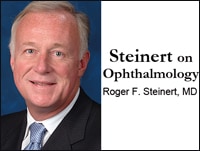 AAO 2013: Big Topics in the Big Easy
Roger F. Steinert, MD