Medscape Medical News from the:
2013 Annual Meeting of the American Society of Clinical Oncology®
May 31 - June 04, 2013; Chicago, Illinois
This coverage is not sanctioned by, nor a part of, the American Society of Clinical Oncology.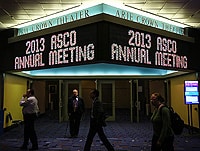 Top News From ASCO ® 2013: Slideshow
Oncologists heard the latest on immunotherapy for melanoma, practice-changing results for the treatment of advanced cervical cancer, and the first new drug for metastatic thyroid cancer in 40 years.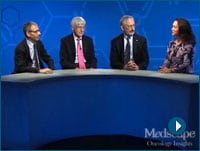 The Conundrum of Clinically Meaningful Benefit
Led by Dr. Kathy Miller, a panel of oncologists tackles the difficult question of defining 'clinically meaningful benefit' and the far tougher task of how to measure it.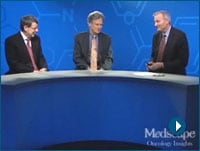 Physicians 'Hit the Barricades' Over Cancer Costs
Drs. John Marshall, Bruce Cheson, and David Kerr tackle the issue of runaway cancer care cost -- with wit, candor, and a whiff of revolution. A video not to miss.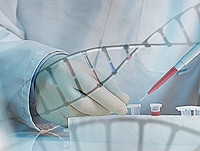 A Brief Look: Cancer Genomic Medicine at the 2013 Annual Meeting of the American Society of Clinical Oncology ®
Dr. Maurie Markman takes a brief look at a few presentations from ASCO 2013 that highlight the evolving role of genomics in the management of cancer.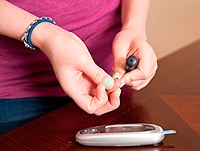 Can Diabetes Lead to Liver Cancer?
An increase in HCC has paralleled increases in obesity, diabetes, and liver disease.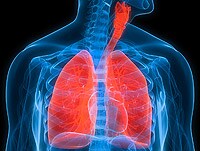 New ALK Inhibitor 'Fantastically Active'
Dr. David Ross Camidge talks to Dr. Jack West about early data on a new ALK and ROS inhibitor that holds great promise for patients with non-small cell lung cancer.
Low-Dose Chemo for Low Toxicity in Breast Cancer
Dr. Laura Orlando describes impressive early results in treating advanced HER2-positive breast cancer with a combination of trastuzumab and low-dose chemotherapy.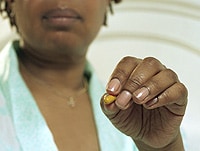 Vitamin D Deficiency in Pancreatic Cancer
Low levels of vitamin D were indeed present in patients with advanced pancreatic cancer, but what do they mean?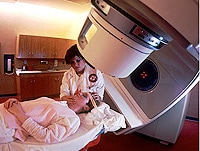 Risk for Leukemia After Breast Cancer
A new study shows that younger women had the highest risk for myelodysplasia or acute myeloid leukemia after a diagnosis of breast cancer.
Nivolumab Continues to Deliver in Lung Cancer
Dr. Julie Brahmer talks to Dr. Jack West about long-term follow-up data on a ground-breaking study of nivolumab, an anti-PD-1 antibody, in patients with non-small cell lung cancer.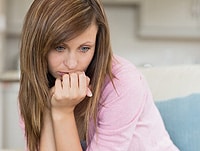 The Stigma of Lung Cancer
Why would women with lung cancer say they have breast cancer? Because they are ashamed of their disease. A new study quantifies the negative attitudes associated with a diagnosis of lung cancer.
PARP Holds Promise in Pancreas Cancer
Dr. O'Reilly reviews data on therapies in pancreatic cancer presented at ASCO 2013, including early findings suggesting that PARP inhibitors are active in this disease.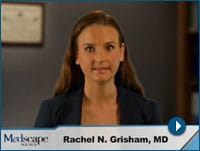 Bevacizumab Shows Activity in Rare Ovarian Cancer
Dr. Rachel Grisham describes favorable responses to bevacizumab treatment in recurrent and persistent low-grade serous and serous borderline ovarian cancer.
Medscape Oncology©  WebMD, LLC