Medscape Medical News from the:
American Society of Hematology (ASH) 54th Annual Meeting
December 08 - 11, 2012; Atlanta, Georgia
This coverage is not sanctioned by, nor a part of, the American Society of Hematology.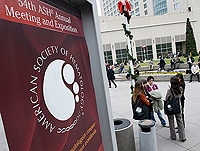 Top News From ASH 2012: Slideshow
Highlights include that chemo is not necessary for APL, the debate about platelet transfusions in patients with hematologic malignancies is still unresolved, and quizartinib has unprecedented activity in relapsed AML.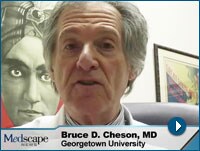 BTK Inhibitors Open Door to Lymphoma Cure
Dr. Bruce Cheson reports on a plethora of data presented at ASH 2012 that heralds what he considers a new era in lymphoma management, one in which a cure may be in sight.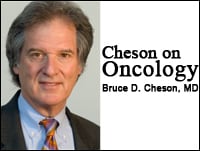 BRIGHT Not So Clear on Lymphoma Choice
The BRIGHT study presented at ASH 2012 showed R-bendamustine to be noninferior to R-CHOP, but what role each regimen plays in lymphoma management is still unclear, says Dr. Bruce Cheson.
Medscape Oncology©  WebMD, LLC