Medscape Medical News from the:
2012 Annual Meeting of the American Society of Clinical Oncology®
June 01 - 05, 2012; Chicago, Illinois
This coverage is not sanctioned by, nor a part of, the American Society of Clinical Oncology.

Top News From ASCO 2012: Slideshow
Highlights include a novel immunotherapy with activity in many different cancer types, as well as improved survival in several cancer patient populations.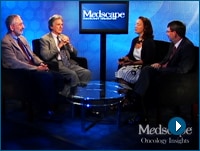 ASCO ® Wrap-up: Tools to Beat a Smart Tumor
Four leading oncologists discuss the top studies from ASCO ® 2012 and how the tsunami of molecular information is reshaping cancer care and practice.




Oncologists Face Tough Issues of Healthcare Reform
Drs. Lidia Schapira and Beverly Moy discuss how healthcare reform is likely to affect the practice of oncology, both positively and negatively.




Honoring Patient Preferences in Personalized Medicine
Dr. Eric Winer describes how personalized medicine is not just about targeting mutations; it also fits treatment to the preferences of the patient with cancer.




Immunotherapies in Melanoma: Taking Stock
Michael B. Atkins, MD, reviews emerging data on immunotherapies for metastatic melanoma and questions of patient selection, sequencing, and toxicity that need to be resolved to optimize outcomes.



Is Oncology Ready for 1000 Rare Diseases?
The explosion of targeted therapies is revolutionizing cancer management. Dr. David Kerr examines the difficulties of bringing drugs for 1000 rare diseases to clinical practice.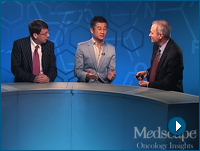 Toward a Global Oncology
The needs of patients with cancer are the same the world over, and cancer clinicians have common aims. An international panel of experts discusses how to improve cancer care worldwide.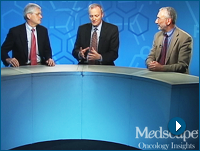 Riding the Tsunami of Genomic Data
An expert panel discusses the increasing influence that biology plays in the treatment choices of cancer patients and how physicians can avoid capsizing in the tsunami of genomic information.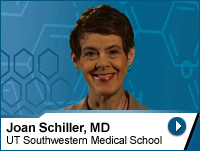 Ongoing Search for Driver Mutations in Lung Cancer
Dr. Joan Schiller describes the goals and findings of the Lung Cancer Mutation Consortium.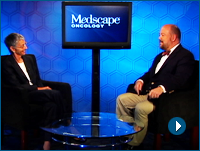 Palliative/Oncology Care: Integrated at Last?
With evidence now supporting the benefits of palliative care in regard to survival, oncologists are embracing palliative care more than ever before, in practice and in the meeting rooms of ASCO ®.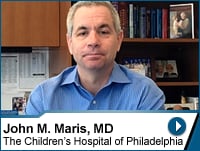 Targeted Therapy in Pediatric Cancers
Does crizotinib offer a potential step forward in treatment of childhood cancers?




Medscape Oncology©  WebMD, LLC