Only a small fraction of older adults in the early stages of Alzheimer's disease (AD) meet eligibility criteria to receive treatment with newly approved anti-amyloid drugs, largely due to the presence of medical conditions or neuroimaging findings, new research shows. 
Applying the clinical trial criteria, only about 8%-17% of amyloid-positive individuals with early AD would be eligible for lecanemab (Leqembi) and even fewer, 5%-9%, would be eligible for aducanumab (Aduhelm), the researchers found.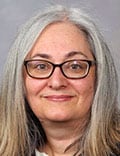 This study highlights the "limited suitability" of most adults with mild cognitive impairment (MCI) or mild dementia with elevated brain amyloid for treatment with these anti–beta amyloid monoclonal antibodies, write Maria Vassilaki, MD, PhD, and colleagues with Mayo Clinic, Rochester, Minnesota.
The study was published online August 16 in Neurology. 
The authors of an accompanying editorial write that this study "provides an important estimate of treatment eligibility for amyloid-lowering monoclonal antibodies for early AD to help health systems make realistic plans for providing these treatments."
More Real-World Data Needed
Vassilaki and colleagues applied eligibility criteria for lecanemab and aducanumab to 237 older adults with MCI or mild dementia and increased brain amyloid burden from the Mayo Clinic Study of Aging (MCSA). Their mean age was 80.9 years, 55% were men, and most were White. 
After applying lecanemab's inclusion criteria, less than half of the study population was eligible to receive treatment (112 of 237, or 47%). 
A total of 21 people were excluded due to a body mass index < 17 or ≥ 35; 48 due to a Clinical Dementia Rating (CDR) global score other than 0.5 or 1.0; 46 because they did not meet WMS-R Logical Memory II scores for age; eight due to a Mini Mental State Examination (MMSE) score outside the bounds of 22-30; and two due to a CDR memory score < 0.5. 
Applying lecanemab's exclusion criteria further narrowed the number of eligible participants from 112 to 19 (8% of 237). 
Notable exclusions included cardiopulmonary contraindications, central nervous system–related exclusions such as brain cancer, Parkinson's disease, epilepsy or brain injury, imaging findings, and history of cancer. 
The results were similar for aducanumab, with 104 of the 237 participants (44%) meeting the trial's inclusion criteria. Applying aducanumab's exclusion criteria further reduced the number of eligible participants to 12 (5% of 237).
A sensitivity analysis including participants with MCI, without CDR global, MMSE, or WMS-R Logical Memory II score restrictions, resulted in a somewhat higher percentage of eligible participants (17.4% for lecanemab and 8.9% for aducanumab). 
Shared Decision-Making
"Clinicians and health systems should be aware that by applying the clinical trial criteria, a smaller percentage might be eligible for these treatments than originally anticipated," Vassilaki told Medscape Medical News. To help clinicians, there are published recommendations for the appropriate use of these treatments, she noted. 
Given that clinical trial participants are typically healthier than the general population, Vassilaki said that research is needed to examine the safety and efficacy of anti-amyloid therapies in larger, more diverse populations as well as in less healthy populations, before these therapies may be more widely available to people with AD. 
"We can take advantage of the post-marketing surveillance of side effects, and also enrollment of patients receiving these treatments to registries could provide us with data useful for any necessary adjustment to drug use," Vassilaki told Medscape Medical News. 
'Sharp Focus'
This study "brings the issue of eligibility for amyloid-lowering antibody treatment into sharp focus," Matthew Howe, MD, PhD, with Butler Hospital Memory & Aging Program, Providence, Rhode Island, and colleagues note in their editorial. 
"The results underscore the importance of careful patient selection to help identify patients most likely to benefit from treatment and exclude those at risk for serious outcomes," they write. 
They also write that appropriate use recommendations for lecanemab and aducanumab "will be revisited as more real-world data emerge, especially about safety."
For now, clinicians "must exercise clinical judgment in selecting patients for treatment with shared decision-making with patients and families," they add. 
The study was supported by the National Institutes of Health, the National Institute on Aging, the Alexander Family Alzheimer's Disease Research Professorship of the Mayo Clinic, the Mayo Foundation for Medical Education and Research, the Liston Award, the GHR Foundation and the Schuler Foundation. Vassilaki has consulted for F. Hoffmann-La Roche and has equity ownership in Abbott Laboratories, Johnson & Johnson, Medtronic, Merck, and Amgen. Howe has no conflicts of interest. 
Neurology. Published online August 16, 2023. Abstract; Editorial
For more Medscape Neurology news, join us on Facebook and X (formerly known as Twitter)