Maternal depressive symptoms probably start at or before pregnancy, with trajectories that remain stable across the perinatal into the postnatal period, new research suggests.
The analysis of more than 11,000 pregnant women with depressive symptoms from seven prospective cohorts in Canada, the United Kingdom, and Singapore suggests that depressive symptoms (low, mild, or high levels) start sooner and last longer than is commonly thought.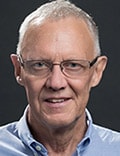 The term "postnatal depression" is "at odds with existing scientific literature and the experience of clinicians who treat mental disorders in the context of obstetric practice," said Michael J. Meaney, PhD, professor at McGill University, Montreal, Quebec, and director of the Translational Neuroscience Program at the Agency for Science, Technology and Research (A*STAR), Singapore. 
"Although we anticipated that the prenatal period would be the primary time of onset and that symptom levels would be largely stable, I was nevertheless surprised at how this pattern was so universal across so many studies," he said, speaking to Medscape Medical News. "In truth, we saw very little evidence for a postnatal onset."
This suggests that depressive symptoms start earlier than previously thought, and "that the relevant clinical settings for prevention are those treating women in routine health care, including family medicine," he added.
Start Screening Sooner 
The investigators examined the course and stability of self-reported depressive symptoms at multiple time points across the perinatal period among 11,563 pregnant women in seven cohorts from the United Kingdom, Canada, and Singapore. Participants' mean age was 29 years; 87.6% were White, 4.9% were East Asian, and 2.6% were Southeast Asian. 
The analysis tracked depressive symptoms from preconception through pregnancy to 2 years after childbirth. Three groups of mothers were identified in each cohort on the basis of their level of depressive symptoms (low, mild, or high) as assessed by the Edinburgh Postnatal Depression Scale (EPDS) or the Center for Epidemiological Studies Depression (CES-D).
The team found that all mothers within and across all cohorts had stable trajectories of maternal depressive symptoms from pregnancy onward. Trajectories for mothers who passed clinically validated cutoffs for "probable" depression also showed stable trajectories from pregnancy into the postnatal period.
"Taken together, these findings suggest that maternal depressive symptom levels in community-based cohort studies are apparent during pregnancy and remain stable into the postnatal period," the authors write. "The results point to the early antenatal period as a timepoint for the identification of stable trajectories of maternal depressive symptoms. Public health policies should emphasize the early antenatal period as the optimal timing for interventions targeting maternal depressive symptoms."
The findings, they note, "underscore the American Psychiatric Association's recent approach in renaming postpartum depression as peripartum depression."
Furthermore, a recent paper of the group's findings details that depressive symptoms may often predate conception. 
"Our findings should serve to universally align practice to prenatal screening," even though depression screening often takes place in a mid-gestational visit during the second trimester, Meaney said. "Our findings and those on the effects on child development strongly suggest the timing of the screening must be advanced into the first confirmation of pregnancy." 
Depression Is Likely Worse in the United States
Catherine Monk, PhD, who is chief of the Division of Women's Mental Health and professor of medical psychology at Columbia University Vagelos College of Physicians and Surgeons in New York, commented on the study for Medscape Medical News.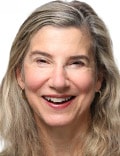 "The results of this well-conducted and important study amplify similar research findings and the experience of most perinatal clinicians: depression is stable from pregnancy onwards," said Monk, who was not involved in the research. "As the authors note, the common focus on postpartum depression misses the months of prior suffering and an opportunity for earlier intervention."
Monk would have liked the results to have been examined further by race and ethnicity and socioeconomic factors, she noted. "Also, the combined sample does not include a US cohort. This is significant as the US has the highest maternal morbidity and mortality rate of developed nations, and some reports identify mental health factors as the number-one cause of maternal mortality."
"Given the tremendous economic, racial, and ethnic inequities in healthcare — the lack of any kind of health justice — it is quite possible that in the US, depression that starts in pregnancy worsens over time, at least for some demographic groups," she said. "Rates of depression, levels of depression, and the course of it during the peripartum period may be even more dire [in the US] than what is represented in this article."
"What should be practice-changing about this article, and so many others demonstrating the persistent, and often high levels of life-threatening depression during pregnancy, is the need for mental health providers to advocate for changes to the low rates of insurance reimbursement that push providers away from accepting insurance and into private practice, making access to affordable mental care nearly impossible for most," she concluded. 
This study was supported by the Singapore Institute for Clinical Sciences, Agency for Science, Technology, and Research; the Toxic Stress Network of the JPB Foundation; the Hope for Depression Research Foundation; and the Jacob's Foundation. Meaney and Monkreport no conflicts of interest.