Before he attended medical school, Thomas O'Connor, MD, had a not-very-well-kept secret: As a competitive powerlifter, he had used steroids to build strength.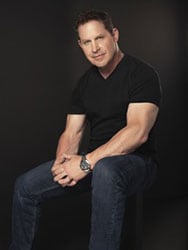 Now an internist and clinical instructor of medicine at the University of Connecticut in Farmington, O'Connor's practice focuses on the needs of men taking testosterone and other anabolic steroids — a group he feels is poorly understood and largely neglected by conventional medical care, perceptions borne out by a 2020 study of steroid users he helped conduct.
"They felt discriminated against, they did not feel comfortable working with their physicians, and they felt that the doctors did not know what they were doing," O'Connor told Medscape Medical News. His patients often express anger and frustration with doctors they had seen previously, he added.
Patients Turning to Home Tests
Not surprisingly, then, many users of illegal anabolic-androgenic steroids (AAS) have adopted a DIY approach to monitoring the side effects of the drugs, turning to direct-to-consumer laboratory tests. Clients can order a panel of labs designed to screen for health conditions commonly associated with use of AAS, such as dyslipidemia, renal and hepatic dysfunction, polycythemia, thrombosis, and insulin resistance. The panels also include tests for levels of different hormones.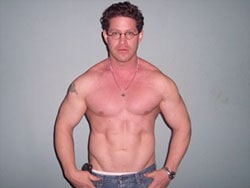 Sales of direct-to-consumer tests topped $3.6 billion in the United States in 2022 and are predicted to grow. Some of that spending is coming from people, mostly men, using illegally obtained steroids to build muscle. Although published data on the size of the bodybuilder market are unavailable, the internet is a ready source of relatively inexpensive tests aimed at helping individuals monitor their health.
While clinicians may have their doubts about allowing patients to pick and choose tests and interpret their results, proponents claim they empower consumers to take control of their health — and save themselves money in the process.
But a test panel designed to help the user monitor the effects of banned substances is a bit unnerving to many clinicians, including O'Connor.
"People using anabolic steroids should be aware of the health risks associated with such use and that laboratory analysis is an important step toward improving health outcomes," he said, "I'm all about open education, but not self-diagnosis and treatment."
Testosterone and other AAS such as nandrolone, trenbolone, and boldenone are Schedule III controlled substances that have been banned by numerous athletic governing bodies. Yet recreational users can easily obtain them from online international pharmacies without a prescription. Should they be monitoring themselves for side effects?
A basic problem is that few primary care clinicians routinely ask their patients about the use of AAS or feel competent to manage the complications or withdrawal symptoms (Tables 1 and 2, below) associated with the agents. And they may have no idea what the average AAS user looks like.
The American College of Sports Medicine (ACSM) updated its statement on the use of AAS in 2021. The statement warned of a growing new segment of users — up to 70% of people who take the drugs do so recreationally in pursuit of a more muscular appearance, rather than competitive athletes seeking enhanced performance.
The ACSM highlighted the syndrome of muscle dysmorphia, also known as "megarexia" or "bigorexia" (think of it as "reverse anorexia"), as a major risk factor for illicit use of AAS.
People using anabolic steroids should be aware of the health risks associated with such use and that laboratory analysis is an important step toward improving health outcomes. I'm all about open education, but not self-diagnosis and treatment.
Stuart Phillips, PhD, professor and director of the department of kinesiology at McMaster University in Hamilton, Ontario, Canada, co-authored the ACSM guidelines.
"The prince in Snow White circa 1950s was a guy with nice hair," said Phillips, pointing to a change in cultural expectations for the male body. "But then fast forward to the prince or hero in any other Disney movie recently — and the guy is jacked."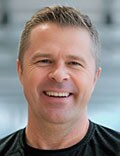 Since the last guidelines were published in 1987, Phillips has seen some cultural shifts. Testosterone has gone from a banned substance no one talked about to a mainstream medical therapy for men with low androgen levels, as any television viewer of primetime sports can attest. "But the other thing that's changed," he added, "is that we've seen the proliferation of illicit anabolic steroid use solely for the purpose of aesthetics."
As an adolescent medicine physician who specializes in eating disorders, Jason Nagata, MD, MSc, sees many young men in his practice who engage in different behaviors to increase their muscle mass — from exercising, consuming high protein diets or taking protein supplements, even injecting AAS.
"A third of teenage boys across the US report they're trying to gain weight to bulk up and gain muscle," Nagata, an associate professor of pediatrics at the University of California San Francisco, told Medscape Medical News.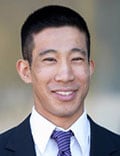 In a 2020 study published in JAMA Pediatrics, Nagata and colleagues found that use of legal performance-enhancing substances in young men aged 18-26 years was associated with a higher odds of using AAS 7 years later (adjusted odds ratio, 3.18: 95% CI, 1.90 - 5.32). "Some of the legal performance-enhancing substances like the protein powders or creatine may serve as a gateway to use of AAS," Nagata said.
Another important factor is exposure to AAS use on social media, where muscular influencers gain huge followings. Nagata said most of the research on eating disorders and social media has examined the role of media on weight loss in girls.
"Although there's less research on the social media impact on boys and men, a few studies have shown links between more Instagram use and muscle dissatisfaction, as well as thinking about using steroids," he said.
The number of people using AAS is not trivial. In a longitudinal study (led by Nagata) of young US adults surveyed multiple times between 1994-2002, a total of 2.7% of 18- to 26-year-old men and 0.4% of women reported using AAS. In a more recent cohort of adolescents in Minnesota aged 14-22 years followed between 2010-2018, a total of 2.2% of males and 1% of females initiated AAS use.
The Endocrine Society has estimated that between 2.9 and 4 million Americans have used an AAS at some point in their lives. Given that use is illegal without a prescription, a limitation of any survey is that participants may not be willing to disclose their AAS habit, leading to an underestimate of the actual number.
Nor are the complications of AAS use negligible. The drugs can have wide-ranging effects on the body, potentially affecting the brain, heart, liver, kidneys, musculoskeletal system, immune system, and reproductive systems. And individuals might unknowingly expose themselves to AAS: A recent literature review found that over a quarter of dietary supplements tested were found to contain undeclared substances that are on the World Anti-Doping Agency's list of banned agents.
Alarming Mistrust of MDs
O'Connor's study shed some light on why AAS users might resort to surfing the internet looking for a way to diagnose their own complications from steroid use. The web-based survey of nearly 2400 men who said they took the drugs found that participants considered physicians to be the worst source of information, ranking them below coaches, online bodybuilding forums and sites, other AAS users, and bodybuilding books or magazines. The majority (56%) did not reveal AAS use to their clinicians. Of those who did, 55% reported feeling discriminated against for the admission.
O'Connor said physicians receive scant education on the many different drugs and regimens used by bodybuilders and have no idea how to a manage withdrawal syndrome for people trying to get off steroids. He urged the medical community to develop an educational campaign for clinicians, similar to those from public health officials aimed at combatting the opioid epidemic: "Let's educate med students and the residents," he said. "Let's put [steroid use] on our agenda."
Consumer Testing Evangelist…or Physician Nemesis?
Nelson Vergel, BSChE, MBA, is on a mission to make medical lab testing affordable and accessible to everyone. The chemical engineer founded Discounted Labs 8 years ago, offering commonly ordered tests, such as complete blood counts, liver function tests, and cholesterol levels.
Vergel has advocated for the use of hormones to treat HIV-wasting disease for nearly 40 years, after his own diagnosis of the infection in 1986. After losing 40 pounds, steroids saved his life, he said.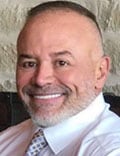 Vergel said he was shocked to learn about the lack of continuing medical education on AAS for physicians and agreed with O'Connor that more training is needed for the medical profession. He also recognized that stigma on the part of clinicians is a huge barrier for many AAS users.
"We have to accept the fact that people are using them instead of demonizing them," Vergel said. "What I was seeing is that there was so much stigma — and patients would not even talk to their doctors about their use."
After reviewing Google analytics for his lab's website and seeing how often "bodybuilder" came up as a search term, he added a panel of labs a year ago that allows AAS users to monitor themselves for adverse events.
Although he doesn't condone the use of AAS without a medical indication and advises customers to discuss their results with a doctor, "we have to make sure people are reducing their harm or risk," he said. "That's really my goal."
Many healthcare professionals would disagree with that statement. Nagata said he was concerned that management of side effects is too complicated. "There are a lot of nuances in the interpretation of these tests," he said. Arriving at the correct interpretation of the results requires a clinician's thorough review of each patient's health history, family history, and mental health history along with lab results.
"I'm concerned"
In a second article outlining harm-reduction strategies designed to improve care for patients using AAS, O'Connor and colleagues outlined an approach for talking with patients who are concerned about their health and are seeking guidance from a clinician.
The first step is to work on developing a rapport, and not to demand that patients stop their use of AAS. His recommended opening line is, "I want to be honest with you — I'm concerned."
The initial interaction is an opportunity to find out why the person uses AAS, what health concerns they have at present, and why they are seeking care. Open-ended questions may reveal concerns that the patient has about fertility or side effects.
Consistent with harm-reduction approaches used for other public health epidemics — such as opioid abuse and bloodborne pathogens among people who inject drugs — follow-up visits can include nonjudgmental discussions about decreasing or stopping their use.
Ultimately, minimizing the harms of AAS use can serve as a bridge to their cessation, but the medical community needs to build up trust with a community of users who currently rely more on each other and the internet for guidance than their primary care physicians. "We need more education. We're going to need resources to do it," O'Connell said. "And we're going to have to do it."
Table 1. Signs and Symptoms of AAS use, adapted from Shalender et al., the American College of Sports Medicine
Substantial increase in muscle mass, strength, and power in a relatively short period of time (or the reverse, which could denote AAS withdrawal)

Acne resistant to medical treatment

Development of unexplainable rash, gynecomastia, increased body hair, and prominent increases in surface vascularity

Changes in temperament, mood, and aggressive behavior (severe depression or suicidality could indicate AAS withdrawal)

Facial masculinization and fluid retention

Muscle mass that appears disproportionate to body structure or pubertal status in young athletes.
Table 2. Side effects associated with AAS. Adapted from Shalender et al, the American College of Sports Medicine

Psychological

Increased aggression, self-confidence, appetite, psychological disturbance, depression, mood swings, drug dependence, violent tendencies ("roid rage"), risk of suicide and homicidal death, hypomania and mania, insomnia

Withdrawal: depression, muscle dysmorphia, decreased sex drive

Cardiovascular, metabolic, and hematologic

Hypertension, nose bleeds, headaches and dizziness

Increased insulin resistance, glucose intolerance, blood clotting abnormalities and polycythemia, LDL

Decreased HDL, ApoA1

Increased TC, homocysteine,

Increased risk for heart attack and cardiac sudden death, arterial and venous thrombosis, stroke, atherosclerosis, LV myocardial hypertrophy, incidence of arrhythmias, impaired diastolic function, abnormal ECG (QRS > 114 ms)

Musculoskeletal

Premature growth plate closure, vascular necrosis

Increased risk for tendon/ligament injury, collagen fiber dysplasia

Liver

Peliosis hepatitis, cholestasis, hyperbilirubinemia

Increased risk for adenomas and carcinomas

Renal

Increased rhabdomyolysis, creatinine and cystatin C, glomerulosclerosis, renal failure, cholemic nephrosis

Integumentary and immune systems

Increased sebaceous gland secretions/sweating, acne and skin rash, alopecia/baldness, hirsutism, striae distensae (stretch marks), abscess from injection, infections from needle sharing, immunosuppression

Endocrine and reproductive systems

Decreased testicular size, sperm count, levels of T (hypogonadism), and breast tissue

Increased estrogen levels, gynecomastia, masculinization, benign prostate enlargement, clitoral enlargement, infertility, erectile dysfunction, menstrual disturbances, anovulation, amenorrhea, dysmenorrhea, change in body habitus, fluid retention, deepening of voice, altered thyroid function
TC: total cholesterol; ApoA1: apolipoprotein A1; LV: left ventricle; ECG: electrocardiogram; T: testosterone.
Phillips and Nagata have no financial disclosures. Vergel is the owner and founder of Discounted Labs but reported no other financial conflicts. O'Connor owns Anabolic Doc but has no additional financial disclosures.
Ann Thomas is a pediatrician and infectious disease epidemiologist living in Portland, Oregon
For more news, follow Medscape on Facebook, X (formerly Twitter), Instagram, YouTube, and LinkedIn
Credits:
Lead image: Insidestudio/Dreamstime
Image 1: Tris Anderson
Image 2: Mark Ahrens
Image 3: Hayden Phillips
Image 4: Susan Merrell
Image 5: Nelson Vergel
Medscape Medical News © 2023 WebMD, LLC

Send news tips to news@medscape.net.
Cite this: Illicit Steroids: If MDs Don't Ask, PatientsWon't Tell - Medscape - Oct 10, 2023.