A revolutionary treatment for cancers may also be able to treat and reset the immune system to provide long-term remission or possibly even cure certain autoimmune diseases.
Chimeric antigen receptor (CAR) T-cell therapy has offered a novel approach to treating hematologic cancers since 2017, but there are early signs that these cellular immunotherapies could be repurposed for B-cell mediated autoimmune diseases.
In September of last year, researchers in Germany reported that five patients with refractory systemic lupus erythematosus (SLE) treated with CAR T-cell therapy all achieved drug-free remission. At the time of publication, no patients had relapsed for up to 17 months after treatment. The authors described seroconversion of antinuclear antibodies in two patients with the longest follow-up, "indicating that abrogation of autoimmune B-cell clones may lead to a more widespread correction of autoimmunity," the researchers write.
In another case study published in June, researchers used CD-19 targeted CAR-T cells to treat a 41-year-old man with refractory antisynthetase syndrome with progressive myositis and interstitial lung disease. Six months after treatment, there were no signs of myositis on MRI and a chest CT scan showed full regression of alveolitis.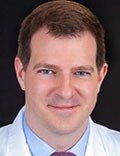 Since then, two biotechnology companies — Cabaletta Bio in Philadelphia and Kyverna Therapeutics in Emeryville, California — have already been granted fast-track designations from the US Food and Drug Administration for CAR T-cell therapy for SLE and lupus nephritis. Bristol-Myers Squibb is also conducting a phase 1 trial in patients with severe, refractory SLE. Several biotechnology companies and hospitals in China are also conducting clinical trials for SLE. But this is only the tip of the iceberg regarding cellular therapies for autoimmune disease, said Max Konig, MD, PhD, an assistant professor of medicine in the division of rheumatology at Johns Hopkins University School of Medicine in Baltimore.
"It's an incredibly exciting time. It's unprecedented in the history of autoimmunity," he noted.
A "Reboot" for the Immune System
B-cell targeted therapies have been around since the early 2000s with drugs like rituximab, a monoclonal antibody medication that targets CD20, an antigen expressed on the surface of B cells. The CAR T cells currently available target another surface antigen, CD19, and are a much more potent therapy. Both are effective at depleting B cells in blood, but these engineered CD19-targeted T cells can reach B cells sitting in tissues in a way that antibody therapies cannot, Konig explained.
"If you have a patient with myositis, for example, where autoreactive B cells are sitting in the inflamed muscle, or a patient with rheumatoid arthritis, where you have disease-relevant B cells in hard-to-reach tissues like the synovium, those cells are much harder to deplete with an antibody, compared to a T cell that evolved to surveil and effectively kill in all tissues," he explained.
In this process, T cells are collected from patients via leukapheresis and then re-engineered to express chimeric antigen receptors. A few days before these modified T cells are infused back into the patient, the patients are given a low-dose chemotherapy (lymphodepletion) regimen to help increase the effectiveness of the therapy. The one-time infusion is generally given on an inpatient basis, and patients are then monitored in hospital for side effects.
Once B cells are depleted, disease symptoms improve. But in the case studies published to date, once B cells re-emerge, they are naïve and no longer producing autoreactive B cells.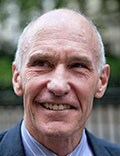 "Maybe it's like a tabula rasa: You wipe [the B cells] out and start with a clean slate. Then, the immune system reboots, and now it's working, whereas before it was messed up," said Carl June, MD, who directs the Center for Cellular Immunotherapies at the at the University of Pennsylvania's Perelman School of Medicine. June and his research team led the development of CAR T-cell therapies for blood cancers.
The findings suggest that autoantibodies "might not be hardwired into the immune system," he said.
But Konig stressed that we are still in the early days of clinical trials, and more research is necessary to understand the safety and efficacy of these therapies.
"There's an incredible buzz around CAR T cells at the moment in rheumatology, which is great because I think that's where the future is," he said. "But we still need to learn how to appropriately apply these therapies in randomized, controlled trials."
So far, the evidence behind CD19 CAR T-cell therapies in autoimmune disease is from case studies and phase 1 trials in a very small number of selected patients. (The upcoming Cabaletta and Kyverna trials in lupus will also be small, consisting of 12 patients each.)
Risks of Intensive Therapy
But while these therapies show promise, the process is very intensive. The lymphodepleting regimen increases the risk for infection and patients are commonly hospitalized for a week or more following infusion for toxicity monitoring. Serious adverse events such as cytokine release syndrome (CRS) can occur days to weeks after CAR T-cell infusion. In the five-patient case series reported in 2022, patients were hospitalized for 10 days following treatment.
The patient with antisynthetase syndrome, as well as three of five patients in the SLE case series study experienced mild CRS following infusion. Patients are also at a high risk for infection, as the engineered T cells target all B cells, not just the autoreactive immune cells.
The inability to differentiate between disease-causing and protective immune cells is an issue for all currently available drugs treating autoimmune disease, Konig said. But scientists are already working on how to make these potent cellular therapies safer and more precise.
Alternatives to Standard CAR T-Cell Therapies
Engineering T cells with RNA is a new approach to limit the side effects and toxicity of CAR T-cell therapy, said Chris Jewell, PhD, the chief scientific officer at Cartesian Therapeutics, a biotechnology company based in Gaithersburg, Maryland. The company's RNA CAR T-cell (rCAR-T) therapy — called DESCARTES-08 — is in phase 2 clinical trials for treatment of myasthenia gravis. Once these rCAR-T cells are infused in patients, as they divide, the RNA naturally decays, he explained, meaning that after a certain point, the CAR is no longer expressed.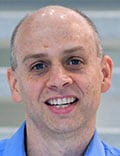 DESCARTES-08 targets B-cell maturation antigen (BCMA), which are primarily expressed on plasma cells, rather than all B cells, Jewell said.
"Targeting BCMA, we actually have a more selective profile," he explained. "We are targeting the cells primarily responsible for the pathogenicity; many plasma cells – such as long-lived plasma cells – also take a long time to repopulate."
This therapy also does not require lymphodepletion prior to infusion and can be done in an outpatient setting. The therapy is given in multiple infusions, once per week.
In the most recent clinical trial, patients with myasthenia gravis received six infusions over 6 weeks and experienced notable decreases in myasthenia gravis severity scale at up to 9 months of follow-up.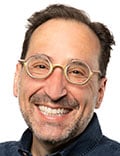 While standard CAR T-cell therapies under clinical investigational up to now all use effector T cells, regulatory T cells (Tregs) can also be engineered to target autoimmune disease. Abata Therapeutics, based in Boston, is using this approach for therapies for progressive multiple sclerosis and type 1 diabetes. These engineered Tregs express a T-cell receptor (TCR) that recognizes tissue-specific antigens and suppress inflammation at the site of the disease. "Treg based cell therapies are really harnessing the natural power of regulatory cells to reset immune tolerance and recalibrate the immune system," said their chief medical officer Leonard Dragone, MD, PhD.
These therapies are derived from terminally differentiated cells that have limited capacity to produce pro-inflammatory cytokines including interleukin-2 or interferon gamma, explained Dragone. "CRS is difficult to envision from engineered Treg products and hasn't been observed in any clinical experience with polyclonal Tregs," he said.
This approach also does not require lymphodepletion prior to treatment. The company's Treg cellular therapy for progressive MS is currently in investigational new drug-enabling studies, and they aim to dose their first patients in 2024.
Precision Immunotherapy
For B-cell driven autoimmune diseases where the autoantibody is known, researchers have begun to re-engineer T cells to recognize only autoreactive B cells. While CD19 CAR T cells act more like a sledgehammer, these precision cellular immunotherapies are "like a razor's strike," June said.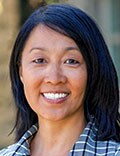 "The chimeric autoantibody receptor (CAAR) approach targets autoantibodies that are expressed only on the surface of autoimmune B cells and are not expressed on normal B cells, which ideally should lead to precision targeting of just the cells that cause autoimmune disease," explained Aimee Payne, MD, PhD, professor of dermatology and director of the Penn Clinical Autoimmunity Center of Excellence at the University of Pennsylvania, Philadelphia.
She and her research team used this approach to develop a treatment for mucosal pemphigus vulgaris, an autoimmune blistering disease of mucous membranes driven by autoantibodies against desmoglein 3.
"The current standard of care for pemphigus is to treat with steroids and rituximab, an infusion therapy that results in global, but temporary, B-cell depletion," she said. "By expressing desmoglein 3 (DSG3) on the surface of the CAAR T-cell therapy, we target just the anti-DSG3 B cells that cause disease in mucosal pemphigus vulgaris and spare the healthy B cells."
The therapy — called DSG3-CAART — is being developed by Cabaletta Bio and is now in phase 1 clinical trials. The approach is also being investigated to treat certain types of myasthenia gravis and membranous nephropathy.
Max Konig's lab at Johns Hopkins developed and is now exploring a new precision cellular immunotherapy approach, chimeric autoantigen-T cell receptor (CATCR) T-cell therapy, to treat antiphospholipid syndrome, which is in preclinical stages. In this approach, Konig and his team are "re-engineering the natural T-cell receptor to selectively kill disease-causing B cells that drive antiphospholipid syndrome," he explained.
He anticipates the CD19 CAR T-cell therapies currently in clinical trials will help to pave the way for this new generation of precision cellular therapies. The ultimate goal of these therapies, he said, is to uncouple therapeutic potency from infection risk.
"That's really the holy grail in the treatment of autoimmune diseases. It's tantalizingly close, but we're not there yet."
June is an inventor on patents and/or patent applications licensed to Novartis Institutes of Biomedical Research and receives license revenue from such licenses. June is a scientific founder of Tmunity Therapeutics and Capstan Therapeutics and is a member of the scientific advisory boards of AC Immune SA, Alaunos, BlueSphere Bio, Cabaletta, Carisma, Cartography Biosciences, Cellares, Celldex, Decheng Capital, Poseida, Verismo, and WIRB-Copernicus Group. Konig is a consultant for argenx and Revel and is listed as inventor for patent applications filed by John Hopkins University. Payne holds equity, grants, payments, and patent licensing from Cabaletta Bio and consults for Janssen.
For more news, follow Medscape on Facebook, X (formerly Twitter), Instagram, YouTube, and LinkedIn
Credits:
Lead image: Keith Chambers/Science Photo Library/Getty Images
Image 1: John Hopkins Medicine­
Image 2: University of Pennsylvania­
Image 3: Cartesian Therapeutics
Image 4: Abata Therapeutics
Image 5: University of Pennsylvania
Medscape Medical News © 2023 WebMD, LLC

Send news tips to news@medscape.net.
Cite this: Are Cellular Therapies the Future of Autoimmune Disease? - Medscape - Sep 27, 2023.