Having multiple primary care clinicians before surgery increases the risk for a negative outcome, including visits to the emergency department (ED), after hip or knee replacement surgery, according to new research.
In a retrospective cohort study that included more than 45,000 surgeries, the likelihood of visiting the ED within 90 days was 40% lower for patients who had had unbroken continuity of primary care before knee replacement and 35% lower for patients who had had unbroken continuity of primary care before hip replacement, compared with those who had several primary care clinicians. Continuity of primary care was defined as having one primary care clinician in the 3 years before surgery.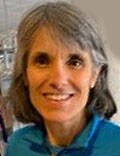 The findings highlight the critical need for improved access to primary care in Canada, lead author Lynn Lethbridge, from the Department of Surgery at Dalhousie University in Halifax, Nova Scotia, told Medscape Medical News. "The primary care providers have been aware that continuity of care matters, but I'm not sure that surgeons are," she said. "If they become aware, the surgical team could develop strategies to help prevent somebody from coming back to the ED by discussing primary care provisions during the presurgical consultation."
The study was published online September 6 in the Canadian Journal of Surgery.
Discontinuity a Disadvantage
"There's been a lot of news for the last few years here in Nova Scotia and all across Canada on the difficulties of getting and keeping a regular primary care provider, and there has also been a lot of coverage about overcrowded emergency departments and efforts to reduce the need for emergency care," said Lethbridge. "The number of joint replacement procedures is expected to rise in the coming years, and we wanted to know if there was an association between not having a regular primary care provider and the chance of returning to the ED after joint replacement, so we undertook the study."
The researchers accessed data on all patients in Nova Scotia who underwent non-emergency hip and knee procedures from 2005-2020. The study outcome was any ED visit within 90 days after discharge.
The investigators looked at 3 years of primary care history before surgery and calculated the Modified Modified Continuity Index (MMCI), which represents the number of primary care clinicians adjusted for the total number of visits, for each patient. The maximum value of the MMCI is 1, meaning that the patient saw the same doctor throughout the period examined. Lower scores mean that the patient saw different healthcare providers during that period.
Of the patients who underwent the 28,574 knee procedures included in the analysis, 13.9% had an ED visit within 90 days. Of the patients who underwent the 16,767 hip procedures included in the analysis, 13.5% had an ED visit within 90 days.
For patients undergoing knee procedures, the mean MMCI was 0.868, and 10.7% of patients had a perfect MMCI score of 1. For patients undergoing hip replacement, the mean MMCI was 0.864, and 13.5% had an MMCI of 1.
After controlling for confounders such as age, comorbidities, distance to hospital, and neighborhood income, the researchers found a statistically significant negative association between greater continuity of care and the probability of an ED visit.
A knee replacement patient with an MMCI score of 1 had a 90-day ED visit probability of 12.8%. A patient who had visited multiple primary care clinicians before surgery had a probability of 15.2%.
"Quarterbacks" Needed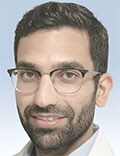 Commenting on the findings for Medscape, Harman Chaudhry, MD, MSc, an orthopedic surgeon at Sunnybrook Health Science Center in Toronto, Ontario, said, "Their main message quantified what many of us in healthcare already sense is true: that patients do benefit when there's somebody, specifically a primary care provider, to quarterback their health care, look over the entirety of their care, and really know the patient." Chaudhry was not involved in the research.
"These are elective procedures, and joint replacement is a very siloed and episodic instance of care where we, as surgeons in hospitals, think we can control a lot of the presurgical and postsurgical care and really optimize patients," he added. "But it's clear that despite that, patients are still benefiting from having somebody who has known them for a longer period of time."
The long-standing shortage of family physicians in Canada has worsened, especially since the beginning of the pandemic. The shortage means that many people are denied access to a family doctor of their own, said Chaudhry.
"In Canada, there's a large chunk of the population that is having difficulty accessing a primary care physician, so those patients have created their own primary care experience, taking advantage of walk-in clinics, perhaps urgent care centers, EDs when they need emergency care, and locum [tenens] physicians that may come into the community once in a while. And so, they have created their own primary care experience, but there is not a single person or single medical home where they've been seen for a period of years," he said.
"Many of the patients in this study who were in the ED had nobody that the surgeon could communicate with or send his notes to," Chaudhry concluded.
No source of funding for this study was reported. Lethbridge and Chaudhry reported no relevant financial relationships. Co-author C. Glen Richardson received travel support from Stryker and DePuy Synthes and has stock or stock options in Stryker. He has also participated in a data safety monitoring board for Hip Innovation Technology.
Can J Surg. Published September 6, 2023. Full text
For more news, follow Medscape on Facebook, Twitter, Instagram, YouTube, and LinkedIn
Lead image: Dreamstime
Image 1: Department of Surgery, Dalhousie University School of Medicine
Image 2: Dr Harman Chaudhry
Medscape Medical News © 2023 WebMD, LLC

Send news tips to news@medscape.net.
Cite this: Does Continuity of Care Affect Outcomes After Arthroplasty? - Medscape - Sep 27, 2023.