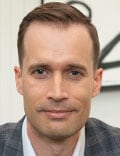 Urinary symptoms like having to go frequently, urgently, or during the night have been linked to increased risk of premature death in older men.
But whether treating these symptoms can improve survival has been unclear. New research published in the Journal of Urology shows that effective treatment may make a difference.
Investigators analyzed data from a past randomized controlled trial of medications for lower urinary tract symptoms (LUTS) in men older than 50 years.
They found that for every 1-point improvement on the American Urological Association (AUA) Symptom Index score, the odds of dying during follow-up fell by 4%.
If this finding is confirmed in other studies, a different approach to treating LUTS may be warranted, according to the researchers.
Rather than waiting until symptoms are bothering patients, as current guidelines recommend, clinicians might opt to intervene sooner. They might target a symptom based on its presence alone — not how much it is troubling a patient.
In a way, the alternative approach would be similar to targeting hypertension, said Blayne Welk, MD, associate professor of surgery at Western University in London, Ontario, Canada, who led the latest study.
Even small changes such as a 5-mmHg dip in blood pressure can incrementally reduce mortality risk, Welk told Medscape Medical News.
"It may be the same with urinary symptoms, where small improvements in urinary symptoms do actually produce a meaningful reduction in the risk of death over time," he said.
Why that would be case is not known. Patients with fewer urinary symptoms might sleep better, which could improve mental health and reduce the risk for cardiovascular disease, the researchers write. Or they might be less likely to fracture a bone during a fall while rushing to a restroom — as fractures are linked to mortality risk.
The medications used to treat LUTS may also provide benefits beyond the effects on urinary symptoms. In the randomized controlled trial, participants received doxazosin, finasteride, both doxazosin and finasteride, or placebo.
Doxazosin and other alpha-1 blockers "may decrease the risk of mortality in adults with respiratory infections (perhaps by altering cytokine release), and finasteride may decrease the risk of bladder cancer," Welk's group note.
Deaths did not differ by treatment group, however, which could mean that the correlation between effective treatment and lower mortality hinges on the improvement in urinary symptoms, Welk said.
Revisiting MTOPS
For their study, Welk and J. Andrew McClure, MSc, an epidemiologist at London Health Sciences Center in Ontario, analyzed data from approximately 3000 men in the Medical Treatment of Prostate Symptoms (MTOPS) trial.
For MTOPS, patients were enrolled between 1993 and 1998, and the main results were reported in 2003. The drugs improved symptoms alone and in combination, and combined they reduced overall clinical progression of benign prostatic hyperplasia (BPH).
The average reduction in symptom score at 4 years was 4.9 with placebo, 6.6 with doxazosin, 5.6 with finasteride, and 7.4 with combination therapy. Active treatment reduced symptoms significantly more than placebo (P < .001 for doxazosin and combination therapy; P = .047 for finasteride).
Participants were a median age of 62 years and had a median follow-up of 6.6 years. For the new analysis, the researchers had information about 127 participants who died during or after the study, most often from cancer (49) or cardiovascular disease or stroke (45). The researchers focused on 117 deaths that occurred within 2 years of study end.
Welk and McClure found that participants who experienced a reduction in urinary symptoms were significantly less likely to die during follow-up.
"This effect was quite pronounced: the hazard of death decreased by 12% if the AUA Symptom Score decreased by 3 points," they report.
In one subgroup analysis, improvement in urinary symptoms among men who received placebo was not associated with a lower risk for death, "which may mean that active treatment is necessary to reduce the risk of mortality," the researchers write.
'Saving Lives' With BPH Treatment?
The data suggest that urologists might "be saving lives with timely and appropriate BPH treatment," Robert Charles Welliver, MD, with the Department of Urology at Albany Medical Center in New York, writes in an accompanying commentary.
Surgical interventions are important treatment options, he noted.
"The pitfalls of undertreated BPH are numerous," Welliver writes. "Men undergo irreversible changes to the detrusor with ongoing obstruction making it both weaker and overactive. Nocturia leads to broken hips as men wander through the dark to find the bathroom...I caution the urological community not to wait for BPH treatment to become salvage procedures in men with neurogenic/atonic bladders after years to decades of underwhelming medication response."
Since MTOPS was conducted, doxazosin, which can be used to treat hypertension, has become less commonly used to treat urinary symptoms as clinicians have turned to other medications that do not require titration, Welk said.
Further research is needed to examine the relationship between urinary symptoms and mortality in women, he said. In men, symptoms tend to be related to the prostate. "It could be something that is specific to men," Welk said.
One study on its own cannot establish that treating LUTS improves survival and should not necessarily alter medical practice in North America, Welk added. "But it does sort of open the door to more research and suggests that maybe that person with really severe urinary symptoms who says, 'Oh, I'm not really that bothered with my symptoms,' maybe that person should still consider treatment."
Effective treatment might improve their sleep, quality of life, and — possibly — survival.
Welk has reported being a consultant for Becton, Dickinson, and Company.
J Urol. 2023;210:676-677. Full text, Editorial
For more news, follow Medscape on Facebook , X (formerly Twitter , Instagram , and YouTube
Credits:
Lead image: The Image Bank/Getty Images
Image 1: Dr Blayne Welk
Medscape Medical News © 2023

Cite this: Treat Urinary Symptoms, Improve Survival? - Medscape - Sep 25, 2023.