Practicing medicine remains enormously fulfilling in many ways. A patient looking you in the eye and thanking you for providing care that transformed their health and life validates the reasons we chose a profession dedicated to healing others.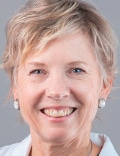 But a servant's heart and our training conditions us to place other people's needs above our own, often in ways we never imagined when we chose the profession. Missing our child's choir performance or crawling out of bed at night to take another call from the hospital can have anyone questioning their life priorities.

These demands can strain a physician's health and resources in the best conditions and certainly can be exacerbated during the stresses of a global pandemic. Meanwhile, our workloads are growing because the healthcare workforce shortage exacerbates the pressure and responsibility on those remaining in the field. The statistics are grim: More than half of physicians practicing internal medicine, obstetrics, pediatrics, family medicine, hospital medicine, and emergency medicine report experiencing burnout. Excessive stress, long hours, and emotional exhaustion were among the contributing factors.
Aside from the workload and pandemic stressors, there is a larger structural problem: Physicians have become a cog in a massive medical industrial complex that interferes with our ability to truly heal our patients. Physician contracts emphasize efficiency gains through relative value units (RVUs) instead of healthy outcomes; misaligned process measures and burdensome administrative tasks associated with electronic medical records strip us of creativity and judgment, hinder the financial solvency of medical practices, and disrupt our work-life balance. Many other health professionals, such as nurses, are similarly affected.
Thankfully, people are noticing. Medical boards are increasingly focusing on physician wellness and burnout at the state level while initiatives like the American Medical Association Recovery Plan for America's Physicians seek to address the problem at a national level. It is understood that physician well-being and burnout are complex issues with no easy answers. Solutions require individual-focused and system-level interventions, as stated well in the recent publication "The Wicked Problem of Physician Well-Being."
As those system-level challenges are addressed, a growing number of healthcare professionals have helped reignite their professional passion and purpose through the field of lifestyle medicine. Lifestyle medicine clinicians are trained to apply evidence-based, whole-person, prescriptive lifestyle change to treat and, when used intensively, often reverse existing chronic disease. Membership in the American College of Lifestyle Medicine (ACLM), the medical professional home for clinicians interested in lifestyle medicine, has grown from about 400 members in 2014 to some 10,000 members today.
The six pillars of lifestyle medicine — a whole-food, plant-predominant eating pattern; physical activity; restorative sleep; stress management; avoidance of risky substances; and positive social connections — are impactful for the health of the patient as well as the clinician. Physicians from a range of fields, including an endocrinologist and an emergency medicine doctor, have shared powerful stories of healing themselves through lifestyle medicine and engaging patients in lifestyle behavior conversations that enrich their practice. A multidisciplinary group of female physicians found community through lifestyle medicine and this year published How Healers Heal: Lifestyle Medicine Physicians Transforming Healthcare and Their Own Health.
Personal testimonies are powerful but research is beginning to back it up. Results of a recent survey published in the American Journal of Health Promotion found that the more lifestyle medicine that practitioners were able to incorporate into their medical practices, the less likely they were to experience burnout. The results "suggested that increased feelings of accomplishment due to improved patient outcomes and reduced depersonalization contribute to reduced burnout."
Other leaders in the lifestyle medicine community, like Liana Lianov, MD, MPH, approach physician well-being through the field of positive psychology and the emerging field of positive health. She is the founder of the Global Positive Health Institute, where the science of positive psychology and healthy lifestyles is applied by primary care and other specialists, including lifestyle medicine practitioners, across a spectrum of care delivery settings. ACLM has a member interest group and a special committee focused on happiness science and positive psychology.
Lianov, who was also lead faculty on ACLM's "Physician & Health Professional Well-being" 5-hour CME/CNE/CPE/CE- accredited course, makes the point that while quality self-care is not consistently delineated in the health professional well-being literature, the lifestyle medicine community refers to a defined set of healthy lifestyle interventions. The types and intensity of interventions should be personalized because they depend on the clinician's circumstances, environment, background, prior experiences, culture, and personality. Well-being strategies that combine interventions based in the science of lifestyle medicine and positive health support growth and thriving in the face of — or sometimes even as a result of — the adversities we face. As Lianov puts it, "Clinician well-being is a journey, not a destination."
To be sure, a lifestyle medicine–focused commitment to self-care does not resolve the system-level obstacles we face. It can, however, transform how we respond and cope with those frustrations, help us find deeper meaning in our work, and better shine our positive healing powers onto the patients we serve. ACLM's annual conference in October has a virtual attendance option that is an excellent opportunity for unfamiliar clinicians to dip a toe in the water and find out whether lifestyle medicine appeals to them. A post-conference virtual workshop will be offered on physician and health professional well-being and how you can lead workshops on this topic in your healthcare settings. Participating in these events could very well be the first step to rediscovering the joy and purpose too often missing from our profession.
Follow Medscape on Facebook, X (formerly known as Twitter), Instagram, and YouTube
Credit:
Lead image: iStock / Getty Images
Image 1: Cate Collings, MD
Medscape Family Medicine © 2023

Cite this: Reignite Professional Passion and Purpose Through Lifestyle Medicine - Medscape - Sep 20, 2023.