Hospital admissions for chronic obstructive pulmonary disease (COPD) have increased in Canada, in contrast with a decline in all-cause admissions, data suggest.
In a retrospective study of data collected from 2002 to 2017, the number of COPD admissions increased by about 69% while all-cause admissions dropped by 23% during the same period.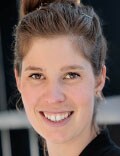 "People with chronic lung diseases need to be aware of the hazards that smoke and poor air quality pose to their health and take preventative steps, such as using air cleaners indoors and closing windows during high smoke periods," study author Kate Johnson, PhD, assistant professor of pharmaceutical sciences and respiratory medicine at the University of British Columbia in Vancouver, told Medscape Medical News.
The study was published September 11 in CMAJ.
Missed Opportunities?
Population growth and aging are expected to contribute to an increase in the burden of COPD in Canada. Changes in COPD hospital admissions, apart from those resulting from aging, are regarded as an indicator of the quality of outpatient care. In the current study, researchers sought to identify overall and secular trends in COPD admissions in Canada over a 16-year period.
They examined data from the Hospital Morbidity Database, which is managed by the Canadian Institute for Health Information, and identified patients aged 40 years or older who received a main discharge diagnosis of COPD between 2002 and 2017. They then calculated sex-specific and age-standardized trends in annual rates of hospital admissions for COPD for younger (aged 40 to 64 years) and older (aged 65 years and older) adults.
The researchers identified 1,134,359 hospital admissions for COPD during the study period. The overall crude admission rate increased by 30% (ie, from 368 to 479 per 100,000 population). The sex- and age-standardized admission rate increased by 9.6% (ie, from 437 to 479 per 100,000 population).
Age-standardized admission rates decreased by 9.0% for older men during the study period. However, the rates increased by 12.2% among younger women, by 24.4% among younger men, and by 29.8% among older women. The findings may challenge the view that COPD mainly affects older male smokers.
Clinicians must pay more attention to environmental factors that can lead to COPD, such as occupational hazards, wildfires, and infectious diseases such as pneumonia and influenza, said Johnson. She also indicated a need for better training and for the use of inhalers, which could help greatly in reducing hospitalizations.
The data also suggest that there are many missed opportunities in COPD patient care, said Johnson. Changes in hospital practices may be triggering earlier discharges for patients with COPD, which can result in rebound admissions for unresolved problems. In addition, prescription practices do not always correspond with evidence-based guidelines for COPD. For example, corticosteroids are sometimes overused, which increases the risk for pneumonia.
"As the prevalence of COPD in Canada's populations rises, so too will the burden on hospitals if a radical change in COPD care is not implemented," wrote Alina J. Blazer, MD, and Matthew B. Stanbrook, MD, PhD, both respirologists at the University of Toronto, in an accompanying commentary. Stanbrook is also a deputy editor of CMAJ.
"Without sustained and coordinated action, health systems will continue to fail patients with COPD in Canada," they wrote. Blazer and Stanbrook were not involved in the study.
COPD is second only to labor and delivery as a cause of hospital admissions. "In Canada, COPD affects a striking 10% of the adult population and nearly 1 in 5 people older than 70 years," wrote Blazer and Stanbrook. "Furthermore, COPD remains substantially underdiagnosed, suggesting that its actual clinical and economic impact is even more profound."
Improving Inhaler Use
Commenting on the findings for Medscape, Andrea Gershon, MD, professor of medicine at the University of Toronto and a scientist at Sunnybrook Research Institute, said that patients often need repeated instructions on how to use inhalers effectively.
The designs of inhalers vary with different medicines. In addition, people may forget the steps they've previously learned for successful use of these devices. "Inhalers are very challenging," said Gershon. "It's not the same as taking a pill." Gershon was not involved in the study.
The findings are strong but not surprising, she added. COPD is an overlooked disease, and inadequate attention is paid to its effects on patients. In addition, too few patients see specialists for COPD or work with respiratory educators who can help them cope with the challenges they face in breathing well, she said.
Part of the challenge in obtaining resources for COPD care is the stigmatization of the disease because of its association with smoking, Gershon added. Although smoking is also associated with heart disease and cancer, people with these conditions are largely spared from these judgmental attitudes.
Stigma can deter patients with COPD from seeking the medical care they need, she said. People with other serious chronic conditions such as cancer and diabetes tend to band together to demand resources for research and medical care. "A lot of people who have COPD feel like, 'Oh, I did this to myself. It's my fault,' so they don't advocate for themselves," she said.
The study was funded by a research grant from the Canadian Institutes of Health Research and Genome Canada. Johnson, Blazer, Stanbrook, and Gershon have disclosed no relevant financial relationships.
CMAJ. Published online Sept. 11, 2023. Full text, Commentary
Kerry Dooley Young is a freelance journalist based in Washington, DC. Follow her on Mastodon and Threads as @kerrydooleyyoung and at BlueSky @kdooleyyoung.bsky.social.
For more news, follow Medscape on Facebook, X, Instagram, and YouTube.
Credits:
Lead image: E+ / Getty Images
Image 1: Justin Ohata, Faculty of Pharmaceutical Sciences, UBC
Medscape Medical News © 2023 WebMD, LLC

Send news tips to news@medscape.net.
Cite this: Increasing COPD Hospital Admissions in Canada Raise Concern - Medscape - Sep 13, 2023.