Clinicians are using dupilumab off label to treat a wider range of allergic conditions in adults and children.
The drug, marketed as Dupixent, is currently approved in the United States to treat atopic dermatitis, asthma, chronic rhinosinusitis with nasal polyposis, eosinophilic esophagitis, and prurigo nodularis in adults. Dupilumab is also approved to treat eosinophilic esophagitis in patients aged 12 years and older and atopic dermatitis and asthma in some patients as young as age 6 months.
As the roster of approved and off-label indications grows, skin specialists said, pediatricians and other primary care providers should become familiar with the drug ― given the increasing likelihood that their patients may be taking the medication.
The US Food and Drug Administration first approved dupilumab in 2017 for eczema and has continued to add new treatment indications, the most recent being for prurigo nodularis, in 2022. Sanofi, which markets the drug with Regeneron, announced in April 2022 that some 430,000 patients worldwide were taking the drug ― a figure it hoped to raise by 1.5 million by 2025.
A Well-Tolerated ― if Expensive ― Drug
Dupilumab, an interleukin-4 (IL-4) receptor alpha-antagonist biologic, blocks both IL-4 and IL-13 signaling, Marlys Fassett, MD, PhD, associate professor of dermatology at the University of California, San Francisco, School of Medicine, told Medscape Medical News.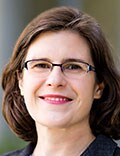 Fassett said she prescribes the drug off label for chronic idiopathic urticaria, including in older patients, and finds that the side effects in older patients are similar to those in younger people. The medication costs $36,000 per year, although some patients can get it more cheaply.
"Dupixent is a super-safe drug because it doesn't immunosuppress any other part of the immune system, so you still have good antibacterial, antiviral, and antifungal immunity," she added. "That makes perfect sense as a biological mechanism, and it's been found safe in clinical trials."
Case reports of potential adverse reactions to dupilumab have included ocular surface disease, lichens planus, and rash on the face and neck.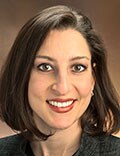 "We're still learning about complications and are watching patients carefully," said Marissa J. Perman, MD, section chief of dermatology at Children's Hospital of Philadelphia.
Many people with atopic dermatitis also have other allergic conditions, such as contact dermatitis, asthma, prurigo nodularis, allergic rhinitis, and seasonal allergies. Each of these conditions has a pathway that depends on IL-4 receptors, Fassett said.
"It's amazing how many conditions Dupixent improves. Sometimes we prescribe on-label Dupixent for atopic dermatitis, and inadvertently, the drug also improves that patient's other, off-label conditions," Fassett said. "I think that's the best evidence that Dupixent works in these off-label cases."

Lindsay C. Strowd, MD, associate professor of dermatology at Wake Forest University School of Medicine in Winston-Salem, North Carolina, said she uses off-label dupilumab to treat bullous pemphigoid and intense pruritus of unknown etiology.
"And several times I have treated drug reaction with eosinophilia and systemic symptoms, a rare adverse drug reaction that causes a rash and eosinophilia," Strowd added.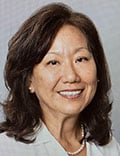 Tissa Hata, MD, professor of medicine and clinical service chief at the University of California, San Diego, School of Medicine, mainly treats elderly patients. She uses dupilumab to treat bullous pemphigoid and chronic pruritus. "There have been reports of using Dupixent to treat adult alopecia areata, chronic urticaria, localized scleroderma, and even keloids," she told Medscape.
As a pediatric dermatologist, Perman treats children with atopic dermatitis as young as 3 months of age. She also uses dupilumab for alopecia areata, graft vs host disease, and pruritus not otherwise specified.
Conjunctivitis and facial redness are two side effects Fassett sometimes sees with dupilumab. They occur similarly with all conditions and in all age groups. "We don't know why they occur, and we don't always know how to alleviate them," she said. "So a small number of patients stop using Dupixent because they can't tolerate those two side effects.
"We're not worried about infection risk," Fassett said. "Your patients may have heard of dupilumab as an immunosuppressant, but its immunosuppression is very focused. You can reassure them that they're not at increased risk for viral or bacterial infections when they're on this drug."
"I don't think there are any different safety signals to watch for with on-label vs off-label Dupixent use," Strowd added. "In general, the medicine is very safe."
Hata said she is impressed with dupilumab's safety in her elderly patients. All her patients older than 85 years who have taken the drug for bullous pemphigoid have tolerated it well, she said.
"Dupixent seems to be a safe alternative for elderly patients with pruritus because they often cannot tolerate sedating antihistamines due to the risk of falling," Hata said. "And UV therapy may be difficult for elderly patients due to problems with transport."
Although some of Hata's elderly patients with atopic dermatitis have discontinued use of the drug after developing conjunctivitis, none taking the drug off label have discontinued it because of side effects, she noted.
"Dupixent manages the condition, but it is not a cure," Fassett noted. "Based on the current data, we think it's safe and effective to take long term, potentially for life."
Making Injections Less Bothersome
Dupilumab is injected subcutaneously from a single-dose prefilled syringe or a prefilled pen (syringe hidden in an opaque sheath), typically in the thigh, arm, abdomen, or buttocks. According to Sanofi and Regeneron, patients receive dupilumab injections every 2 to 4 weeks in doses based on their age and weight.
"The medication is somewhat viscous, so taking the syringe or pen out of the refrigerator ahead of time to warm it up can make the experience less painful," Strowd advised. "For pediatric patients, I sometimes prescribe topical lidocaine applied 30 minutes before injection."
Hata suggested icing the skin prior to injecting or distracting the patient by tapping a different area of the skin.
For her pediatric patients, Perman said she uses "lots of distraction, EMLA cream, and having one person hold the child while a second person injects."
Clinic and pharmacy staff may show patients how to inject properly, Fassett added; and the product website provides injection tutorials.
Off-Label Dupixent Can Be Expensive, Difficult to Obtain
The list price per injection, regardless of dose, is around $1800. But according to the company's website, most patients have health insurance or qualify for other assistance, so "very few patients pay the list price."
Even so, "due to cost and insurance coverage hurdles, obtaining Dupixent for off-label use can be difficult," Strowd said.
"In academic medicine, we can obtain drugs for our patients that community doctors may not get approval for," Fassett added. "Community doctors can use information in the medical literature and in news articles to press insurance companies to spend money to provide their patients with Dupixent."
The experts who commented have disclosed no relevant financial relationships.
For more news, follow Medscape on Facebook, Twitter, Instagram, and YouTube.
Credits:
Lead image: iStock/Getty Images
Image 1: UCSF
Image 2: Children's Hospital of Philadelphia
Image 3: Wake Forest University School of Medicine
Image 4: UCSD
Medscape Medical News © 2023 WebMD, LLC

Send news tips to news@medscape.net.
Cite this: Off-Label Dupilumab Gains Off-Label Uses as Clinicians Turn to Drug for More Indications - Medscape - Aug 22, 2023.