The use of clinical decision support tools appeared not to influence primary care physicians' use of guideline-directed cardiovascular preventive services for women or Black patients, according to results of a new study published in JAMA Network Open.
Authors of the study initially hypothesized that the use of electronic health records (EHRs), standing orders, and clinical registers could decrease racial and gender disparities for cardiovascular health management.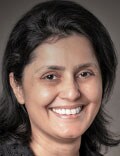 Despite the findings, the researchers expressed optimism that clinical-decision support (CDS) tools could eventually improve racial and gender disparities. Bijal Balasubramanian, PhD, a professor of epidemiology at UTHealth Houston School of Public Health, said that clinicians need access to resources to better use CDS tools.
"CDS tools could reduce some of the burdens that physicians experience and enable them to spend more time with patients, but the problem is that practices have not been using CDS tools consistently," said Balasubramanian, a corresponding author of the study.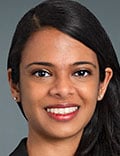 Amrita Mukhopadhyay, MD, an assistant professor of cardiology at NYU Langone Health, said the key takeaway from the study is not that CDS tools are ineffective in reducing disparities.
"Instead, the findings highlight that we still do not know enough about the heterogeneity of CDS," Mukhopadhyay, who was not involved in the study, said.
Almost 600 small primary care practices with fewer than 10 clinicians across 12 states submitted data on the proportion of their patients aged 18 to 85 who received smoking cessation screening and counseling services, blood pressure and cholesterol screenings, and prescriptions for antithrombotics.
Balasubramanian and her colleagues also surveyed practices on how they followed guidelines for these services.
Before implementation ― from 2015 to 2016 ― a greater proportion of White and male patients received guideline-supported cardiovascular services and medications than their female and Black counterparts, except in the smoking cessation measure.
After implementation ― between 2017 and 2021 ― practices that used the tools reported small differences in racial or gender disparity estimates, which sometimes lessened or worsened but were statistically insignificant in comparison with practices that did not use CDS tools.
Disappointing Results
Primary care practices included in the study were part of EvidenceNow, a research project providing funding to clinics from the Agency for Healthcare Research and Quality. The practices provided metric data stratified by race and sex.
Roughly 76% of the practices used EHRs, and two thirds used at least one clinical registry. Clinics reported incorporating guidelines for cardiovascular disease prevention (62.7%) and management (58.9%) in EHR prompts or standing orders.
Before the use of CDS tools, a greater proportion of White patients received care for blood pressure control (difference, 5.16%; 95% CI, 4.29% to 6.02%; P < .001) as well as statin therapy for cholesterol management (difference, 1.49%; 95% CI, 0.04% to 2.93%; P = .04) than their Black counterparts within clinician-owned practices.
A higher proportion of men received prescriptions for aspirin (difference, 4.36%; 95% CI, 3.34% to 5.38%; P < .001) and cholesterol management (difference, 3.88%; 95% CI, 3.14% to 4.63%; P < .001) than women.
After implementation of the three CDS tools, the findings were almost identical and were statistically insignificant.
However, prior to CDS implementation, the proportion of women who received these services was higher than the proportion of men (difference, −1.67%; 95% CI, −2.38% to −0.95%; P < .001). After implementation, a higher proportion of men received the services (coefficient, 3.82; 95% CI, 0.95 – 6.6]; P = .009). The researchers note that this may have been a correction in the right direction, because in these practices, smoking rates were higher among men.
Important Caveats
Previous studies have shown that the use of CDS tools overwhelmed primary care doctors and increased their cognitive load, owing to infrastructure problems.
"These findings highlight that primary care doctors need to have access to resources for assessing whether the CDS tools they implemented are, in fact, effective in reducing or just worsening existing disparities," Mukhopadhyay said.
Resources could include funding to hire external facilitators to implement strategies for using CDS tools. Customizing prompts of CDS tools could go a long way toward reducing clinicians' stress levels, according to Madeline Roberts, PhD, MPH, the lead author and research director at EpiMonitor, a news website for epidemiologists.
"Finding that sweet spot of customizing what is relevant in these prompts is the best way to support clinicians," Roberts said.
Roberts noted that a major limitation of the study was that the researchers did not have any information on how the practices used CDS tools.
The study was supported by a grant from the Agency for Healthcare Research and Quality. Balasubramanian received grant funding from that agency while conducting the study.
JAMA Netw Open. Published online August 2, 2023. Full text
Anuradha Varanasi is a freelance science journalist based in Mumbai, India. You can follow her on Twitter @AnuradhaVaranas.
For more news, follow Medscape on Facebook, Twitter, Instagram, and YouTube
Credits:
Lead image: Dreamstime
Image 1: UTHealth Houston School of Public Health
Image 2: NYU Langone Health
Medscape Medical News © 2023 WebMD, LLC

Send news tips to news@medscape.net.
Cite this: Clinical Decision Support Tools — Reducing or Exacerbating Cardiovascular Disparities In Primary Care Practices? - Medscape - Aug 04, 2023.