Children and teens living in food-insecure homes in Ontario, Canada are more likely to access the mental health care system. The finding is from a study involving 32,321 children and adolescents, of whom 5216 (16.1%) were living in food-insecure households.
"There is some indication that the more severe the food insecurity in the household, the more likely children and adolescents would turn up in the healthcare system," said Valerie Tarasuk, PhD, one of the study's authors and professor emerita in the Department of Nutritional Sciences at the University of Toronto. "[The data] are very much saying that children in these settings are vulnerable in a way that is different than the vulnerability that we see in the general population."
The study found that, compared with children and adolescents who were not living in food-insecure households, those who were had a 55% higher prevalence of outpatient contact with a physician (95% CI, 41% - 70%), and a 74% (95% CI, 24% - 145%) higher prevalence of acute care contacts for a mental or substance use disorder.
The study was published online July 24 in the Canadian Medical Association Journal.
Identifying Food Insecurity
The investigators accessed data from the Institute for Clinical Evaluative Sciences (ICES), an independent research institute that collects and analyzes healthcare and demographic information for health system evaluation and improvement.
Using this data, the team was able to link the records of mothers in Ontario who responded to the Canadian Community Health Survey, which includes measurements of food insecurity, to their children.
They then analyzed the healthcare records of children and adolescents, aged 1-17 years, comparing those who lived in food-insecure households with those who did not.
Finally, they adjusted for factors such as low household income, single parent household, number of children in the household, and past-year maternal health service use for mental or substance use disorders.

A study out of Ontario found that, compared with children and adolescents who were not living in food-insecure households, those who were had a 55% higher prevalence of outpatient contact with a physician.
Mental Health Care Service Use
The study investigators categorized households as food secure, marginally food insecure, moderately food insecure, or severely food insecure.
They found that, with greater food insecurity, there was greater likelihood of contact with the healthcare system for mental health reasons. Indeed, they observed a gradient effect, characterized by increasing prevalence of contact with the healthcare system as severity of food insecurity rose (test for trend prevalence ratio, 1.25; 95% CI, 1.21 - 1.31).
The researchers also found that the most common outpatient or acute care visits were for neurodevelopmental disorders (prevalence 4.1% - 9.5%), followed by mood or anxiety disorders (prevalence 3.2% - 5.0%), social problems (prevalence 1.1% - 1.4%), and other mental disorders (prevalence 1.2% - 2.0%).
Psychotic disorders, substance use disorders, and deliberate self-harm were not common reasons for contact with the healthcare system.
Because the study is cross-sectional, causality cannot be asserted, noted Tarasuk.
The cutoff date for this analysis was 2014, she added, so the findings do not reflect the current cost of living and food prices post-pandemic.
The authors noted that a shortcoming of their analysis is that it does not include some populations. They wrote: "Our findings are limited to Ontario and are not necessarily generalizable to First Nations groups and people living in remote areas, where food insecurity is particularly prevalent."
The Cost to Healthcare
Ian Colman, PhD, a past Canada Research Chair in Mental Health Epidemiology and professor in the School of Epidemiology & Public Health at the University of Ottawa, described the findings as indicative of the range of effects of food insecurity.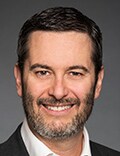 "This continues a trend of studies that have shown similar things: that food insecurity is an incredibly distressing thing to deal with that has really big impacts on people's lives," said Colman, who was not involved in the investigation.
"This research is so important because it is actually showing the cost [of food insecurity]. Children and teenagers going to see their primary care physician and going to the emergency department and being admitted to hospital…these things have big costs."
Colman emphasized that he would expect to see very strong associations between food insecurity and mental health care access in First Nations communities, which were not included in this study.
The true effect that food insecurity has on mental health has likely been underestimated, he added, given that children from families in lower income settings typically face more barriers to care.
Tarasuk and Colman report no relevant financial relationships.
CMAJ. Published online July 24, 2023. Full text
For more news, follow Medscape on Facebook, Twitter, Instagram, YouTube, and LinkedIn
Credits:
Lead Image: Moment/Getty Images
Image 1: Moment/Getty Images
Image 2: University of Ottawa
Medscape Medical News © 2023 WebMD, LLC

Send news tips to news@medscape.net.
Cite this: Food Insecurity Linked to More Kids Accessing Mental Health Care in Ontario - Medscape - Aug 04, 2023.