Seventeen months after a refillable port delivery system (PDS) with ranibizumab had been recalled, researchers found that a high percentage of patients with neovascular age-related macular degeneration (AMD) who had long-term experience with the implant did not need supplemental treatments between refills over 3 years and had maintained visual acuity through 5 years.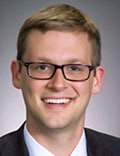 A five-year subgroup analysis of the Portal extension study found that 95% of PDS recipients at 3 years did not need injections between the scheduled 6-month refills, David Massop, MD, a retina specialist with Wolfe Eye Clinic in Des Moines, Iowa, said. The average best-corrected visual acuity (BCVA) was 70.6 letters at baseline and 68.8 letters at 50 months, both of which are the equivalent of 20/40 vision.
"The 5-year outcomes are consistent throughout the study period," Massop, who presented the findings at the 2023 annual meeting of the American Society of Retina Specialists, told Medscape Medical News. "For BCVA we see a few additional letters gained in the first 6-9 months."
PDS with ranibizumab is a cylindrical device anchored under the sclera of the eye that sits in the vitreous. Once the implant is in place, the ophthalmologist inserts a needle into the top of the device, just under the sclera, and fills it with ranibizumab. The device releases ranibizumab over time and is designed to be refilled every 6 months.
Recalled in 2022
The US Food and Drug Administration approved the device, called Susvimo, in October 2021, but 1 year later, the manufacturer, Genentech/Roche, initiated a voluntary recall and paused new implants because of reports of septum dislodgement in the phase 3 clinical trial leading to approval of the product. The recall did not include devices already implanted, and none of the Portal patients had issues with septum dislodgement or had the devices removed, Massop said.
In the early study period, refills were performed on an as-needed basis if patients showed worsening of disease activity. "When patients are moved to fixed 6-month dosing starting in the second year, we see stable maintenance of vision over the remainder of the study," he said.
The 5-year analysis included patients from the LADDER study, in which 190 patients received PDS implants. The efficacy analysis from Portal included 46 patients and the safety analysis, 114 patients.
"In terms of durability, before each refill exchange PDS patients are assessed for the need for a supplemental ranibizumab injection based on predefined criteria," Massop said in his presentation.
For anatomical outcomes, the Portal study used change in retinal centerpoint thickness, a key biomarker of retinal degeneration. That difference was not statistically significant: an average of 174.2 (standard deviation, 60.9) micrometers at baseline and 162.4 (58.4) micrometers at 5 years, Massop reported.
Forty-seven patients (41.2%) experienced ocular adverse events (AEs) over the 5-year term, with cataract as the most prevalent (n = 31; 27.2%). Other reported AEs were conjunctival erosion (n = 10; 8.8%), vitreous hemorrhage (n = 8; 7%), conjunctival bleb or filtering bleb leak (n = 7; 6.1%), hyphema (n = 3; 2.6%), and conjunctival retraction or rhegmatogenous retinal detachment (n = 1 each; 0.9%). One sight-threatening AE, a case of hyphema, was reported.
The patients have continued to be followed, and data on longer outcomes will be presented in the future, Massop said.
"We know that patients in the real-world struggle to maintain vision over the long-term," Massop said, pointing to 5-year outcomes from the Comparison of Age-related Macular Degeneration Treatments Trial (CATT). "This stable maintenance of vision with PDS with continuous delivery of ranibizumab documented through 60 months is a tool for fostering robust vision outcomes in clinical practice also."
Safety Concerns Remain
Charles Wykoff, MD, PhD, director of research at Retina Consultants of Texas and deputy chair of ophthalmology at the Blanton Eye Institute, Houston Methodist Hospital, said the subgroup analysis demonstrated "nice preservation of vision and anatomy through 5 years of follow-up."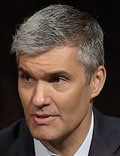 People who completed 5years of study "seemed to have tolerated the implant well for that duration," Wykoff said. "The data show some early discontinuations due to AEs which need to be taken into consideration."
He noted that the study represents the first-ever PDS surgeries performed. "The procedure has evolved since then as has the surgical experience," he said.
Results from the PAGODA and PAVILION trials of PDS in diabetic macular edema and diabetic retinopathy, also reported at ASRS, showed fewer AEs, including conjunctival erosion and retraction rates, than AMD trials. "Additional neovascular AMD data sets need to show an improved safety profile in order to inspire confidence in the overall safety profile," Wykoff said.
UPDATED August 4, 2023 // Editor's note: This article has been updated to clarify the comments and viewpoints of Dr Charles Wykoff.
Massop has no relevant relationships to disclose. Wykoff is a consultant to Genentech/Roche, Novartis, and Regeneron Pharmaceuticals.
American Society of Retina Specialists. Presented July 30, 2023.
Richard Mark Kirkner is a medical journalist based in the Philadelphia area.
For more news, follow Medscape on Facebook, Twitter, Instagram, and YouTube
Credits:
Lead image: Wikimedia Commons
Image 1: Wolfe Eye Clinic
Image 2: Richard Mark Kirkner
Medscape Medical News © 2023 WebMD, LLC

Send news tips to news@medscape.net.
Cite this: Study Shows Vision, Anatomy Stabilization With Recalled Port Delivery System After 5 Years for Wet AMD - Medscape - Aug 02, 2023.