Bipolar disorder (BD) is linked to a sixfold increased risk of early death from external causes and a twofold increased risk of dying prematurely from somatic disease than the general population, a new study shows.
In addition, patients with BD are three times more likely to die prematurely of all causes vs the general population, with alcohol-related diseases contributing to more premature deaths than cardiovascular disease, diabetes, and cancer.
The study results emphasize the need for personalized approaches to risk prediction and prevention of premature cause-specific mortality over the life-course of individuals with BD, lead investigator Tapio Paljärvi, PhD, an epidemiologist at Niuvanniemi Hospital in Kuopio, Finland, told Medscape Medical News.
The findings were published online July 18 in BMJ Mental Health.
Alcohol a Major Contributor to Early Death
A number of studies have established that those with BD have twice the risk of dying prematurely vs those without the disorder.
To learn more about the factors contributing to early death in this patient population, the investigators analyzed data from nationwide Finnish medical and insurance registries. They identified and tracked the health of 47,000 patients, aged 15-64, with BD between 2004 and 2018.
The average age at the beginning of the monitoring period was 38 years, and 57% of the cohort were women.
To determine the excess deaths directly attributable to BD, the researchers compared the ratio of deaths observed over the monitoring period in those with BD to the number expected to die in the general population, also known as the standard mortality ratio.
Of the group with BD, 3300 died during the monitoring period. The average age at death was 50, and almost two thirds (65%, or 2137) of those who died were men.
Investigators grouped excess deaths in BD patients into two categories — somatic or external.
Of those with BD who died from somatic or disease-related causes, alcohol caused the highest rate of death (29%). The second leading cause was heart disease and stroke (27%), followed by cancer (22%), respiratory diseases (4%), and diabetes (2%).
Among the 595 patients with BD who died due to alcohol consumption, liver disease was the leading cause of death (48%). The second cause was accidental alcohol poisoning (28%), followed by alcohol dependence (10%).
The leading cause of death from external causes in BD patients was suicide (58%, or 740), nearly half of which (48%) were due to an overdose with prescribed psychotropic medications.
Overall, 64%, or 2104, of the deaths in BD patients from any cause were considered excess deaths, that is, the number of deaths above those expected for those without BD of comparable age and sex.
Most of the excess deaths from somatic illness were either due to alcohol-related causes (40%) — a rate three times higher than that of the general population — cardiovascular disease (26%), or cancer (10%).
High Suicide Rate
When the team examined excess deaths from external causes, they found that 61% (651) were due to suicide, a rate eight times higher than that of the general population.
"In terms of absolute numbers, somatic causes of death represented the majority of all deaths in BD, as also reported in previous research," Paljärvi said.
"However, this finding reflects the fact that in many high-income countries, most of the deaths are due to somatic causes; with CVD, cancers, and diseases of the nervous system as the leading causes of death in the older age groups," he added.
Paljärvi advised that clinicians treating patients with BD balance therapeutic response with potentially serious long-term medication side effects, to prevent premature deaths.
A stronger emphasis on identifying and treating comorbid substance abuse is also warranted, he noted.
Paljärvi noted that the underlying causes of the excess somatic mortality in people with BD are not fully understood, but may result from the "complex interaction between various established risk factors, including tobacco use, alcohol abuse, physical inactivity, unhealthy diet, obesity, hypertension, etc."
Regarding the generalizability of the findings, he said many previous studies have been based only on inpatient data and noted that the current study included individuals from various sources including inpatient and outpatient registries as well as social insurance registries.
"While the reported excess all-cause mortality rates are strikingly similar across populations globally, there is a paucity of more detailed cause-specific analyses of excess mortality in BD," said Paljärvi, adding that these findings should be replicated in other countries, including the United States.
Chronic Inflammation
Commenting on the findings for Medscape Medical News, Benjamin Goldstein, MD, PhD, professor of psychiatry and pharmacology at the University of Toronto, Toronto, Ontario, Canada, noted that there are clear disparities in access to, and quality of care among, patients with BD and other serious mental illnesses.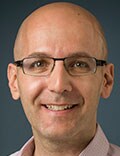 "Taking heart disease as an example, disparities exist at virtually every point of contact, ranging from the point of preventive care to the time it takes to be assessed in the ER, to the likelihood of receiving cardiac catheterization, to the quality of post-discharge care," said Goldstein.
He also noted that cardiovascular disease occurs in patients with BD, on average, 10-15 years earlier than the general population. However, he added, "there is important evidence that when people with BD receive the same standard of care as those without BD, their cardiovascular outcomes are similar," said Goldstein.
Goldstein also noted that inflammation, which is a driver of cardiovascular risk, is elevated among patients with BD, particularly during mania and depression.
"Given that the average person with BD has some degree of mood symptoms about 40% of the time, chronically elevated inflammation likely contributes in part to the excess risk of heart disease in bipolar disorder," he said.
Goldstein's team's research focuses on microvessels. "We have found that microvessel function in both the heart and the brain, determined by MRI, is reduced among teens with BD," he said.
His team has also found that endothelial function in fingertip microvessels, an indicator of future heart disease risk, varies according to mood states.
"Collectively, these findings suggest the microvascular problems may explain, in part, the extra risk of heart disease beyond traditional risk factors in BD," he added.
The study was funded by a Wellcome Trust Senior Clinical Research Fellowship and by the Oxford Health Biomedical Research Centre. Paljärvi and Goldstein report no relevant financial relationships.
BMJ Mental Health. Published online July 18, 2023. Full text.
For more Medscape Psychiatry news, join us on Twitter and Facebook.
Credits:
Lead image: One Photo|Dreamstime.com
Image 1: University of Toronto
Medscape Medical News © 2023

Cite this: Bipolar Disorder Tied to a Sixfold Increased Risk of Early Death - Medscape - Aug 01, 2023.