Initiating oxycodone instead of codeine for postpartum analgesia was associated with an increased risk of persistent opioid use after vaginal, but not cesarean, delivery, new research suggests.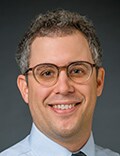 "In the last decade in Ontario, oxycodone surpassed codeine as the most commonly prescribed opioid postpartum for pain control," Jonathan Zipursky, MD, PhD, of Sunnybrook Health Sciences Centre, ICES, and the University of Toronto, Toronto, Ontario, Canada, told Medscape Medical News. "This likely had to do with concerns with codeine use during breastfeeding, many of which are unsubstantiated.
"We hypothesized that use of oxycodone would be associated with an increased risk of persistent postpartum opioid use," he said. "However, we did not find this."
Instead, other factors, such as the quantity of opioids initially prescribed, were probably more important risks, he said.
The team also was "a bit surprised" that oxycodone was associated with an increased risk of persistent use only among those who had a vaginal delivery, Zipursky added.
"Receipt of an opioid prescription after vaginal delivery is uncommon in Ontario. People who fill prescriptions for potent opioids, such as oxycodone, after vaginal delivery may have underlying characteristics that predispose them to chronic opioid use," he suggested. "Some of these factors we were unable to assess using our data."
The study was published online July 31 in the Canadian Medical Association Journal.
Oxycodone OK
The investigators analyzed data from 70,607 people (median age, 32) who filled an opioid prescription within 7 days of discharge from the hospital between 2012 and 2020. Two thirds (69.8%) received oxycodone and one third (30.2%) codeine.
The median gestational age at delivery was 39 weeks, and 80% of participants had a cesarean delivery. The median opioid prescription duration was 3 days. The median opioid content per prescription was 150 morphine milligram equivalents (MMEs) among those prescribed oxycodone and 135 MMEs for codeine.
The main outcome was persistent opioid use. This was defined as one or more additional prescriptions for an opioid within 90 days of the first postpartum prescription, and one or more additional prescriptions in the 91-365 days after.
Oxycodone receipt was not associated with persistent opioid use compared with codeine (relative risk [RR], 1.04).
However, in a secondary analysis by mode of delivery, an association was seen between a prescription for oxycodone and persistent use after vaginal (RR, 1.63), but not after cesarean (RR, 0.85), delivery.
Zipursky noted that the quantity of opioids prescribed in the initial postpartum prescription "is likely a more important modifiable risk factor for new persistent opioid use, rather than the type of opioid prescribed."
For example, a prescription containing more than 225 MMEs (equivalent to about 30 tablets of 5 mg oxycodone and to 50 tablets of 30 mg codeine) was associated with a roughly twofold increased risk of persistent use compared with less than 112.5 MMEs after both vaginal (odds ratio [OR], 2.51) and cesarean (OR, 1.78) delivery.
Furthermore, a prescription duration of more than 7 days was also associated with a roughly twofold increased risk of persistent use compared with a duration of 1-3 days after both vaginal (OR, 2.43) and cesarean (OR, 1.52) delivery.
Most risk factors for persistent opioid use — a history of mental illness, substance use disorder, and more maternal comorbidities (aggregated diagnosis groups > 10) — were consistent across modes of delivery.
"Awareness of modifiable factors associated with new, persistent opioid use may help clinicians tailor opioid prescribing while ensuring adequate analgesia after delivery," Zipursky suggested.
Less Is More
Commenting on the study for Medscape, Elaine Duryea, MD, assistant professor in the Department of Obstetrics and Gynecology at UT Southwestern Medical Center in Dallas, Texas, and medical director of the Maternal-Fetal Medicine Clinic at Parkland Health and Hospital System, said, "It is likely exposure to any opioid, rather than a specific opioid, that can promote continued use — ie, past the medically indicated period."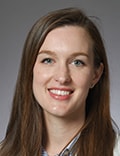 Duryea was principal investigator of a study published in 2021 that showed a multimodal regimen that included scheduled nonsteroidal anti-inflammatory drugs and acetaminophen, with opioids used as needed, resulted in a decrease in opioid use while adequately controlling pain after cesarean delivery.
"It is important to understand how to appropriately tailor the amount of opioid given to patients at the time of hospital discharge after cesarean in order to treat pain effectively, but not send patients home with more opioids than is really needed," she said.
It is also important to "individualize prescribing practices and maximize the use of non-opioid medication to treat postpartum and postoperative pain. Opioids should be a last resort for breakthrough pain, not first-line therapy," Duryea concluded.
The study was funded by a Canadian Institutes of Health Research project grant. Zipursky has received payments from private law firms for medicolegal opinions on the safety and effectiveness of analgesics, including opioids.
Can Med Assoc J. Published online July 31, 2023. Full text.
Follow Marilynn Larkin on Twitter: @MarilynnL.
For more news, follow Medscape on Facebook, Twitter, Instagram, and YouTube.
Credits:
Lead Image: iStock/Getty Images
Image 1: Sunnybrook Health Sciences Centre AudioVisual Department
Image 2: UT Southwestern
Medscape Medical News © 2023

Cite this: Oxycodone Tied to Persistent Use Only After Vaginal Delivery - Medscape - Aug 01, 2023.