On May 24, the news outlet ProPublica published a scathing investigation of Jeffery Dormu, DO, said to have performed hundreds of "medically unnecessary and invasive vascular procedures" in his Laurel, Maryland office, putting patients' limbs and lives at risk.
On July 15, The New York Times published a broader-based investigation of several vascular specialists said to have performed "risky" procedures on patients with peripheral artery disease (PAD) who subsequently had to have amputations, or died. The focus was mainly on Michigan-based interventional cardiologist Jihad Mustapha, MD.
This follows a 2019 analysis of Medicare claims data that identified outlier physicians with a high early intervention rate for patients newly diagnosed with claudication. According to the American Heart Association statistics, PAD affects approximately 8.5 million US adults age 40 and older (some claim that's an underestimate); most cases don't require invasive treatment.
Are the ProPublica and Times stories emblematic of the field at large or a case of a few rogue doctors, and did changes in reimbursement and support from device manufacturers exacerbate the problem?
Responding to the Times' revelations, Joseph L. Mills, MD, president of the Society for Vascular Surgery, wrote on the Society's website: "The overwhelming majority of vascular surgeons, and a vast majority of other specialists that receive some training and play a role in the care of vascular patients, including those trained in vascular medicine, interventional cardiology, and interventional radiology are providing high-quality, evidence-based care with safety and the best patient outcomes in mind.
"This is a complex issue that requires the examination not only of the events detailed in this story…but of the underlying health care economic, legal and regulatory policies that created fertile soil for this behavior to germinate and take root."
"A Few Bad Apples"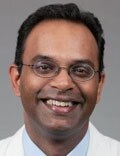 "I think it's a case of a few bad apples," Sunil V. Rao, MD, director of interventional cardiology at NYU Langone Health in New York City, told theheart.org | Medscape Cardiology. "In general, I think physicians who take care of patients with vascular issues are trying to do the right thing. I think all of us who take care of patients with vascular disease see patients who are very, very complex, and there are going to be some procedures that have complications."
"Without knowing the clinical details, it's hard to know whether the procedures described in the articles were overuse or unnecessary, or exactly what led to the amputations," he said. "All we know is that these physicians are outliers in terms of the number of procedures they were billing for."
"But although correlation is not causation, it certainly is cause for concern because you would expect that the use of procedures for specific indications would fall within a certain range," he added.
Lifestyle Changes First
PAD is a circulatory problem that reduces blood flow to the extremities, especially the legs. Symptoms may include thigh or calf pain during walking or exertion (claudication) that goes away during rest.
But PAD is often asymptomatic or mild, making it difficult to diagnose. Revascularization procedures usually are reserved for the 5%-8% of patients at risk for chronic limb-threatening ischemia (CLTI) or those in whom the cornerstones of PAD treatment — lifestyle changes and, if needed, medication — fail.
Revascularization options include balloon angioplasty or stent placement; atherectomy to remove plaques from the artery; or bypass surgery if a long portion of a leg artery is completely blocked. All carry a risk of long-term adverse outcomes, but the rates are highest for atherectomy.
Lifestyle changes include regular exercise, following a healthy diet, quitting smoking, and controlling diabetes and high blood pressure. When PAD continues or progresses despite these modifications, medications such as antiplatelet agents, antihypertensives and/or lipid-lowering drugs, may be prescribed.
"Medically Unnecessary"
According to the latest American Heart Association/American College of Cardiology guideline on managing patients with lower-extremity PAD, patients should be selected for revascularization based on symptom severity.
Factors to consider include a significant disability as assessed by the patient, and adequacy of response to medical and structured exercise therapy.
There's the rub regarding the clinicians investigated in the Times and ProPublica. Many patients, apparently, were not encouraged to make lifestyle changes, nor did they receive medication. Instead, they were advised from the get-go to undergo invasive procedures, and often multiple times. Underuse of prevention and lifestyle counseling n the management of PAD has long been a concern.
Furthermore, in at least some cases, patients without any symptoms were encouraged to be screened for blockages that were then treated invasively, according to the Times.
Dormu, as highlighted in ProPublica, positioned his practice as "life and limb saving." Yet, in investigative findings that led to a suspension of Dormu's license to practice medicine in Maryland, peer reviewers expressed concern regarding his repeated use of invasive and medically unnecessary procedures, exposing patients to "potential risks such as bleeding, infection, blood vessel injuries which could acutely or chronically worsen the patient's circulation, and limb loss."
The peer reviewers concurred that Dormu failed to use conservative management techniques to address the patients' vascular complaints before resorting to invasive procedures.
Mustapha, who primarily practices in Michigan, is described in the Times as a "high-volume" atherectomy provider. From 2017 to 2021, about half of Medicare's atherectomy payments — $1.4 billion — went to 200 high-volume providers, with Mustapha near the top of the list.
Some of Mustapha's patients underwent multiple procedures said to help prevent leg amputation, but their legs were amputated anyway, possibly because of the multiple atherectomies, according to the Times.
Judith Lin, MD, MBA, who treated some of Mustapha's former patients, was among those who complained about his practice to Michigan's licensing board. Some of the patients she treated needed amputations; others needed to have leftover wires extracted from their legs.
In 2020, the board investigated Lin's complaint and referred it to Michigan's attorney general, who brought a disciplinary action against Mustapha. An expert hired by the state to review eight patient cases concluded that Mustapha's practice "was characterized by overtreatment and poor documentation." In some cases, the expert wrote, "unnecessary procedures hastened amputations."
The statement issued by Mills, the president of SVS, noted that the society's practice guideline proposes a threshold of at least 2 years of likely durability for an intervention performed for claudication.
"The growing frequency of multiple, repeated procedures [is] emblematic of poor patient selection and inadequate durability of the chosen procedure, leading to a vicious cycle of repetitive interventions that is not only costly, but also dangerous," he wrote.
Financial Incentives to Blame?
In 2008, Medicare created incentives for physicians to perform vascular procedures in offices rather than hospitals, in an effort to reduce medical costs, according to both investigative articles. But the effort backfired.
Before the changes, an office provider inserting a stent could make about $1700 from Medicare; deploying a balloon could bring in roughly $3800. By 2011, the payments rose to about $6400 and $4800, respectively.
Office-based atherectomies soared when, in 2011, the Centers for Medicare & Medicaid Services started reimbursing $13,500 per procedure, as opposed to roughly $11,450 in a hospital. Atherectomies increased by 60% from 2011 to 2014, and Medicare's overall costs for peripheral vascular treatments climbed by nearly half a billion dollars.
"The government is really to blame for setting these tremendously high reimbursement values without looking into whether these procedures are helping people or are just worthless procedures or, in fact, are hurting people," Dipankar Mukherjee, MD, a vascular surgeon and chief of vascular surgery at Inova Fairfax Hospital in Virginia, said in ProPublica.
The result, noted NYU's Rao, is that "there can be perverse or nefarious incentives for doing these procedures. People are incentivized by reimbursement to do something that really falls in the area of clinical judgment and guidelines."
Major incentives also come from device manufacturers, who often reward physicians who do the most vascular procedures with payments for consulting and other services, according to the Times. In addition, these companies lend money to help physicians or their clinics to finance the purchase of equipment used to perform the procedures.
"Vascular medicine now is the frontier of the Wild West," Marty Makary, MD, MPH, a professor of surgery and healthcare quality researcher at Johns Hopkins University School of Medicine in Baltimore told ProPublica. "People are flying blind walking into the clinics of these doctors with egregious practice patterns, and we know that their pattern is indefensible."
Recognizing that the situation posed a threat to patients and also damaged the credibility of his specialty, Kim J. Hodgson, MD, a former SVS president, told attendees at the 2021 Vascular Annual Meeting, "Somebody has to address what should never have been allowed to get to this level of threat to us and our patients in the first place. We can play whack-a-mole every time the bad actors surface until the cows come home, but that leaves a trail of harmed patients and wasted resources."

Dr Kim J. Hodgson showing the underuse of structured exercise therapy during his 2021 SVS address.
Hodgson described atherectomy as "a procedure that many believe provides no demonstrable value whatsover to the patient" and challenged those who disagree to prove it.
Multidisciplinary Teams Needed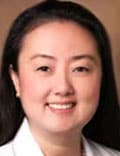 Other experts believe there are times that revascularization procedures, including atherectomy, are appropriate. However, the majority of patients with PAD do not require a procedure, Soo Hyun (Esther) Kim, MD, MPH, director of the Center for Women's Cardiovascular Health at Atrium Health Sanger Heart and Vascular Institute in Charlotte, North Carolina, told theheart.org | Medscape Cardiology. In fact, she said, "Many patients do not even know they have leg artery blockages."
Invasive procedures may well be appropriate for patients with severe PAD, especially those with CLTI, and disparities may be keeping those who truly need such interventions — or for whom they may be at least considered — from accessing them. If PAD is not diagnosed and treated in a timely way, Kim said, those individuals "do indeed lose their limbs."
Multidisciplinary teams can help, Kim said. "Specialists from multiple different training backgrounds [can] take good care of patients with PAD," she said. This is important when access to a particular type of specialist is limited, and because patients with PAD often have complex medical problems that can benefit from a team approach.
Transcatheter aortic valve replacement (TAVR) heart teams and complex coronary disease heart teams are two examples, Kim noted. "When a high-stakes procedure is being considered, the patient's case is reviewed by multiple stakeholders to ensure appropriateness of the procedure and collaboratively evaluate risk."
Rao also emphasized a team approach. "PAD does not belong to a single specialty," he said. The revelations from the Times, ProPublica, and other sources "point to the fact that we all — cardiologists, vascular surgeons, interventional radiologists — should start thinking about how best to police ourselves and also account for the variation in clinical judgment."
Use of a multidisciplinary team is a "guideline-recommended approach" for coronary artery revascularization, he said, "I think the same should apply for PAD."
PAD is a sign of systemic atherosclerosis, Kim noted. "The treatment of PAD includes addressing leg pain and wounds with procedures, but the interventions that will keep people alive are the medications we use to prevent heart attack and stroke. Patients with PAD need to understand that treatment is much more than opening up a blockage in the leg."
Rao and Kim disclose no relationships relevant to this article.
Follow Marilynn Larkin on Twitter: @MarilynnL
For more news, follow Medscape on Facebook, Twitter, Instagram, YouTube, and LinkedIn
Credits:
Lead image: Mr.suphachai Praserdumrongchai | Dreamstime.com
Image 1: Sunil Rao, MD
Image 2: YouTube
Image 3: Esther Kim, MD, MPH
Medscape Medical News © 2023 WebMD, LLC

Send news tips to news@medscape.net.
Cite this: PAD Procedure Overuse: A Field in Peril or 'A Few Bad Apples'? - Medscape - Jul 28, 2023.