UPDATED July 28, 2023 // Editor's note: This article has been updated to clarify the comments and viewpoints of Dr Amy Paller.
ASHEVILLE, N.C. — Treating atopic dermatitis (AD) in most children­ — and working with parents — might be less dependent on the next, even better therapy than considering facets of poor response and dissatisfaction with treatment, according to a three-member expert panel mulling over strategies at the annual meeting of the Society for Pediatric Dermatology.
In introductory remarks, the three panelists briefly addressed different aspects for controlling AD, including drugs in the pipeline, the potential value of alternative therapies, and whom to blame when compliance is poor.
But panel discussion following these presentations provided an opportunity for audience engagement on practical strategies for improving AD control.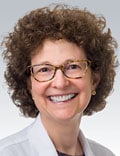 In her formal remarks prior to the panel discussion, Amy S. Paller, MD, professor of dermatology and pediatrics, and chair of dermatology, Northwestern University, and a pediatric dermatologist at the Lurie Children's Hospital of Chicago, described emerging AD treatments. This included an update on the status of the interleukin-13 (IL-13) inhibitors tralokinumab (Adbry), which was approved by the FDA for treating AD in adults in December 2021, and lebrikizumab, which is thought likely to be soon approved in the United States on the basis of two recently published phase 3 trials.
Along with dupilumab (Dupixent) for moderate-to-severe AD in children who do not respond to optimized use of topical therapies, these new biologics appear likely to further expand choices for AD control for adults (and for kids with AD too, if eventually licensed in children), according to the data from the phase 3 studies.
During a panel discussion that followed, Stephen Gellis, MD, pediatric dermatologist and former chief of pediatric dermatology at Boston Children's Hospital and Harvard Medical School, raised the point of optimizing tried and true topical therapies before using systemic agents. He noted that parents sometimes pressure clinicians to use a biologic — and that moving too quickly to the latest and most expensive drugs may not be necessary.
Paller acknowledged that she, like many pediatric dermatologists, employed immunosuppressants as her drugs of choice for many years — commonly starting with a few months of cyclosporine before transitioning to methotrexate, which has a delayed onset of action. In fact, she still uses this regimen in some children.
However, she now prefers dupilumab, which is the first biologic available for children in the United States with an AD indication in children as young as 6 months. She said dupilumab has fewer potential risks that cyclosporine, and it offers clinically meaningful improvement in most children. She noted that current guidelines discourage the use of systemic corticosteroids for AD in children, given their potential toxicity.
She strongly agreed with Gellis that clinicians should resist pressure to use any systemic agent if children are responding well to topical medications. In her own practice, Paller moves to systemic medications only after ensuring that there has been adherence to appropriate therapy and that there is not another diagnosis that might explain the recalcitrance to topical agents.
When a systemic medication is considered the next step, Paller reminded the audience of the importance of presenting the benefits and risks of all the options for AD control, which could include dupilumab and immunosuppressants as initial systemic therapy.
"Many parents choose biologic treatment first, given its lack of requirement for blood monitoring and faster action than methotrexate," Paller noted.
Nevertheless, "biologics are much more costly than immunosuppressants, require an injection — which is stressful for the child and the parents — and may not be accessible for our patients," Paller said.
Cyclosporine and methotrexate are effective and are often the best options for moderate to severe disease in areas of the world where dupilumab is not available, but Paller most commonly uses these therapies only when reimbursement for dupilumab cannot be secured, injection is not an option, or when dupilumab is not sufficiently effective and tolerated.
Providing different perspectives, the two other panelists discussing the treatment of pediatric AD also saw a role for ensuring that topical agents are not offering adequate AD control before turning to the latest and most sophisticated therapies for AD.
For meeting parent expectations when children are improving slowly on topical therapies, Peter A. Lio, MD, director of the Chicago Integrative Eczema Center and clinical assistant professor of dermatology and pediatrics at Northwestern University, suggested that integrative medicine might be helpful.
For parents not fully comfortable with standard pharmacologic agents, Lio said there is evidence to support some of the complementary approaches, and these can be reassuring to parents with an interest in alternative medicines.
In Western medicine, it is common to hear terms like "attack," "kill," and "suppress," disease, but alternative therapies are generally coupled with terms like "restore," "strengthen," and "tonify," he said.
"Who doesn't want to be tonified?" he asked, noting that there are many sources of data suggesting that the number of patients seeking alternative medicine is "huge." The alternative medicines are not generally taught in medical school and remain widely ignored in typical practice, but "our patients are interested even if we are not."
Yet, there are data to support benefit from some of these alternative therapies, providing a win-win situation for patients who derive satisfaction from nontraditional therapies alone or combined with established pharmaceutical treatments.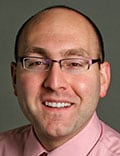 Of these, Lio said there is support for the use of hempseed oil as a moisturizing agent and a strategy for improving barrier function in the skin of patients with AD. In a controlled crossover study , 2 teaspoons per day of dietary hempseed oil, a product that can be purchased in some grocery stores, was associated with significant reductions in skin dryness, itchiness, and use of topical medications relative to the same amount of olive oil, he noted.
Other examples include a compress made with black tea that was associated with an anti-inflammatory effect when followed by a moisturizer, in a published study. Although this was a trial in adults with facial dermatitis, Lio suggested that the same anti-inflammatory effect would be anticipated for other skin conditions, including AD in children.
As a third example, Lio said topical indigo, a traditional Chinese medicine used for a variety of dermatologic conditions, including psoriasis, has also demonstrated efficacy in a randomized trial compared with vehicle for mild to severe AD.
Complementary medicines are not for everyone, but they may have a role when managing the expectations of parents who are not fully satisfied or express concern about regimens limited to mainstream therapies alone, according Lio. In diseases that are not curable, such as AD, he thinks this is a strategy with potential for benefit and is reassuring to patients.
Another way to avoid moving to riskier or more expensive drugs quickly is to assure patients use the drugs that were prescribed first, according to Steven R. Feldman, MD, PhD, professor of dermatology, Wake Forest University, Winston-Salem, North Carolina.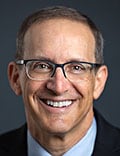 Feldman believes that failure to adhere to therapy is basically the fault of the medical care system, not the patient. He made an analogy to a successful piano teacher, who provides a child with sheet music and then sees the child once a week to track progress. He juxtaposed this piano teacher to one who gives the child sheet music and tells the child to come back in 10 weeks for the recital. It is not hard to guess which approach would be more effective.
"Typically, doctors are worse than that second teacher," he said. "Doctors are like a piano teacher that does not give you the sheet music but says 'Here is a prescription for some sheet music. Take this prescription to the sheet music store. I have no idea how much it will cost or whether your insurance will pay for it. But once you fill this prescription for sheet music, I want you to practice this every day,' " he said, adding, "Practicing this sheet music may cause rashes, diarrhea, or serious infection.
When the patient next comes in 10-12 weeks later and is not better, "the doctor says, 'I will give you a harder piece of sheet music and maybe two or three other instruments to practice at the same time," said Feldman, expressing why the way clinicians practice might explain much of the poor adherence problem.
This largely explains why patients with AD do not immediately respond to the therapies doctors prescribe, Feldman implied, reiterating the theme that emerged from the AD panel: Better and more options are needed for AD of the most severe types, but better management, not better drugs, is typically what is needed for most patients.
Feldman, Lio, and Paller have financial relationships with more than 30 pharmaceutical and cosmetic companies, some of which manufacture therapies for atopic dermatitis.
Society for Pediatric Dermatology 2023 annual meeting. Presented July 14, 2023.
Credits:
Lead image: iStock/Getty Images
Image 1: Northwestern Feinberg School of Medicine
Image 2: Northwestern University
Image 3: Wake Forest University School of Medicine
Medscape Medical News © 2023 WebMD, LLC

Send news tips to news@medscape.net.
Cite this: When Treating AD in Children, Experts Consider Adherence, Other Aspects of Treatment - Medscape - Jul 17, 2023.