The key to reducing problem drinking may just be an app away.
A brief intervention with web- and app-based components helped risky drinkers substantially reduce their alcohol intake to a level that is considered not to be hazardous, researchers in Australia have found.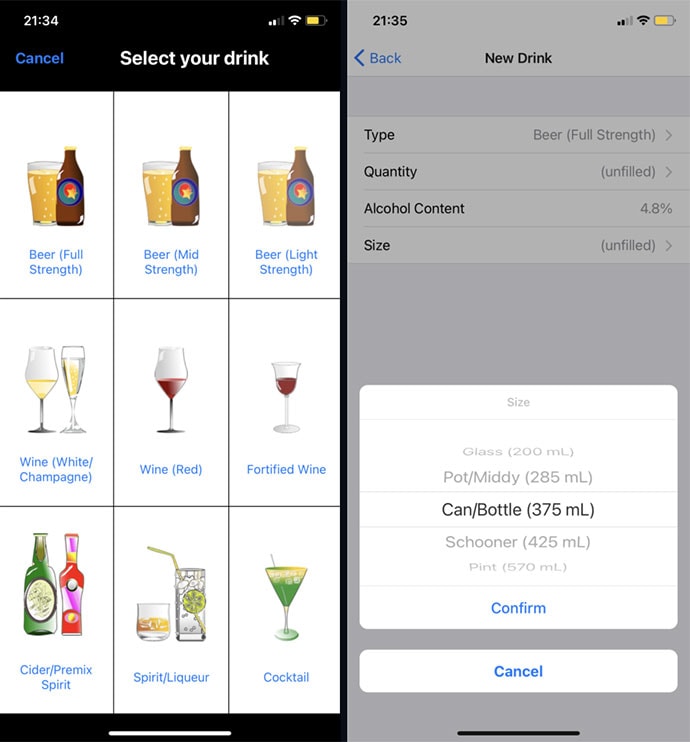 Participants in the randomized controlled trial tracked information about their alcohol consumption, including the quantity and frequency. The intervention then generated an impulsivity score and implications for their risk for alcohol-related disorders and diseases, hospitalization, and death. The findings were published July 10, 2023, in Alcohol: Clinical & Experimental Research.
Worldwide each year, alcohol consumption accounts for 5.3% of all deaths. In the United States, an estimated 29.5 million people older than 12 years had alcohol use disorder in 2021.
More than 60% of people with alcohol use problems never seek out in-person treatment. Many are deterred from doing so by fear of judgment, stigma, and embarrassment, especially those at the low end of the alcohol use severity spectrum, according to the Australian researchers. Such fear-based barriers, however, may be overcome through the anonymity of a smartphone app.
The researchers tested whether hazardous drinkers who receive personalized feedback about their alcohol consumption and level of self-control would reduce their problem drinking more than hazardous drinkers who received only personalized information about their alcohol consumption or no feedback at all would.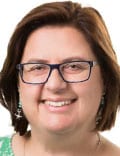 "I knew from my previous research that just putting in the information is not enough to change someone's drinking: It seems that putting in the information and then having someone tell you, 'You drank x number of drinks and that level of drinking is high according to Australian or WHO [World Health Organization] standards' seems to be the critical point," said Antoinette Poulton, PhD, of the University of Melbourne, in Australia, who developed the app and led the study.
The study was conducted among first-year psychology students at the University of Melbourne between 2020 and 2022.
Each of the 313 participants in the study (average age 21.7 years; 74% women) provided estimates of alcohol intake over 14 days. A subset of 178 individuals utilized Alcohol Capture, the validated smartphone app, which records alcohol intake in real-time and includes an online cognitive task assessing impulsivity.
Participants were categorized as "hazardous" or "nonharmful" drinkers according to guidelines from the World Health Organization and were divided into three groups. Members in the alcohol intake feedback (Alc) group were given personalized feedback about their alcohol consumption, including whether their drinking exceeded Australian and/or WHO guidelines. Others were assigned to Alc plus cognitive feedback (AlcCog) group and received the same feedback plus details about their level of self-control and information about the links between poor self-control and vulnerability for transition to alcohol use disorder. The control group received did not receive personalized feedback. After 8 weeks, alcohol intake was again recorded over 14 days.
Relative to hazardous drinkers in the control group, total alcohol consumption among risky drinkers in the Alc group fell by 32% (or 3.8 standard drinks per week), and by 35% (or 4.2 standard drinks per week) in the AlcCog group, according to the researchers. That difference was not statistically significant.
"Our brief electronic intervention had clear impact on the drinking behavior of hazardous drinkers," the researchers reported. "In fact, following the intervention, hazardous drinkers did not differ from non-harmful ones on total alcohol intake, quantity of intake per drinking day, or frequency of six or more drinking occasions."
Drinks per drinking day also decreased by 31% (or 1.6 standard drinks) and 32% (or 2.1 standard drinks) in the Alc and AlcCog groups, respectively, compared with the control group.
Alcohol use did not appear to change among nonharmful drinkers in any of the study groups.
"This is a nice study, because it shows that a simple, small intervention can really have a profound effect on hazardous drinking," said Akhil Anand, MD, an addiction psychiatrist and Medical Director of the Alcohol and Drug Recovery Center at Cleveland Clinic in Ohio. "It's hard to say if this intervention would work on very severe cases, but I like it because it's anonymous, it's quick, it's easily accessible and it doesn't take too much healthcare personnel power to apply it," Anand added.
This research was supported by an Early Career Researcher grant (#503762) from the University of Melbourne.
Poulton and Anand reported no financial conflicts of interest.
Alcohol Clin Exp Res. Published online July 10, 2023. Full text
For more news, follow Medscape on Facebook, Twitter, Instagram, and YouTube
Credits:
Lead image: Prostockstudio/Dreamstime
Image 1: Hester Lab
Image 2: Antoinette Poulton, PhD
Medscape Medical News © 2023 WebMD, LLC

Send news tips to news@medscape.net.
Cite this: App Cuts Alcohol Intake in Risky Drinkers - Medscape - Jul 13, 2023.