Smokers treated with a naturally occurring plant-based alkaloid were five times more likely to remain smoke-free 3 months after treatment compared with those who received placebo, results of a double-blind, randomized, controlled phase 3 study show.
The study is the first large-scale US clinical trial of cytisinicline, a nicotine acetylcholine receptor partial agonist. Widely known as cytisine, the drug is derived from the laburnum plant and has been used for decades, mostly in Eastern Europe. However, it is not approved in the US for smoking cessation.
Cytisine reduces nicotine cravings and withdrawal by binding to the same brain receptors as nicotine, acting as a partial agonist and reducing withdrawal symptoms and nicotine cravings.
More than 20% of smokers treated with cytisinicline continued to abstain from smoking cigarettes 3 months after the 12-week therapy ended, five times more than in the placebo group.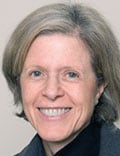 "There was no reason to think it wouldn't work in the US because it has worked in Europe, but the evidence base has been very thin," study investigator Nancy Rigotti, MD, professor of medicine at Harvard Medical School, Boston, Massachusetts, and founder and director of the Tobacco Research and Treatment Center at Mass General Hospital, told Medscape Medical News.
"Now we have a very solid study that hopefully will help the FDA decide that it's appropriate to market in the US," she added.
The findings were published online July 11 in JAMA.
Long History
Although cytisine has been used in other countries for more than 40 years, the first randomized, placebo-controlled study wasn't completed until 2011, and, until now, there have been no large US-based studies.
Sold in some European countries under the brand names Tabex and Desmoxan, the dose in Europe is 1.5 mg six times per day for 25 days. However, there is no known scientific basis for this dosage.
Cytisinicline is a reformulated version of cytisine and is administered via 3 mg tablets three times a day for 6 or 12 weeks.
The double-blind, randomized, phase 3 clinical trial was conducted in 17 US states. Participants included 810 adults who smoked at least 10 cigarettes per day. They were randomly assigned to receive either 12 weeks of cytisinicline, 6 weeks of cytisinicline plus 6 weeks of placebo, or 12 weeks of placebo.
All participants were also offered brief smoking cessation behavioral support throughout the study.
The cytisinicline groups had significantly better smoking abstinence compared with placebo. In the group receiving 6 weeks of the drug, 25.3% were abstinent during weeks 3-6 compared with just 4.4% in the placebo group (odds ratio [OR], 8.0; P < .001).
In the 12-week treatment group, 32.6% of those receiving cytisinicline abstained during weeks 9-12 compared with 7.0% in the placebo group (OR, 6.3; P < .001).
Significantly more people treated with cytisinicline remained smoke-free up to 3 months after treatment compared with placebo. In the 6-week treatment group, 8.9% of participants abstained from smoking during weeks 3-24 compared with 2.6% of the placebo group (OR, 3.7; P = .002).
The number was even higher in the 12-week group, with 21.1% of those taking the drug smoke-free during weeks 9-24 compared with placebo (OR, 5.3; P < .001).
The rate of treatment-emergent adverse events was similar among groups, and most were mild to moderate. The most commonly reported side effects were nausea, headache, unusual dreams, and insomnia.
"I'm excited about the idea that I could have a new tool to help patients quit smoking," Rigotti said. "We haven't had a new tool for almost 20 years."
Varenicline, which was approved in May 2006, was the last smoking cessation medication approved by the FDA.
Need for Head-to-Head Trials
Commenting on the study's findings for Medscape Medical News, Andrea King, PhD, a professor of psychiatry and behavioral neuroscience at the University of Chicago, Chicago, Illinois, said that while more research is needed, the study is promising.
However, she added, the trial didn't compare cytisinicline to any other approved smoking cessation treatment, so it's not possible to compare its efficacy to other approaches such as bupropion, varenicline, or nicotine replacement therapy.
"The 21.1% quit rate at this interval is on par with those often reported with these medications but may be slightly lower than reported in past studies with varenicline," King said. "On the negative side, that still leaves the majority, that is, four in five persons, unable to achieve success in quitting at 6 months with cytisinicline."
In addition, she noted that although the study regimen included less frequent daily doses than the schedule followed in other countries, taking a medication three times a day could still be a challenge.
She also pointed out that the study was funded by the drug's manufacturer, Achieve Life Sciences, which plans to submit a new drug application to the FDA in the first half of 2024.
"It would be very important to see if the findings can be replicated outside the funding from the company and in comparison to other currently available treatments," King said.
In an accompanying editorial, Jonathan Foulds, PhD, Sophia I. Allen, PhD, and Jessica Yingst, DrPH, all of Penn State Center for Research on Tobacco and Health at Penn State College of Medicine, Hershey, noted that the modified dosing schedule could promote better patient adherence, noting that drug compliance was high during the study, with about three-quarters of participants taking at least 90% of study drug doses.
"The fact that cytisinicline has been used for smoking cessation in some Eastern European countries for more than 50 years, including over the counter, without a serious problem with adverse events emerging is also reassuring regarding the safety profile of the drug," they write.
The study was funded by Achieve Life Sciences. Rigotti reported receiving grants and personal fees from Achieve Life Sciences during the conduct of the study and study co-authors Anthony Clarke, PhD, Daniel Cain, BS, and Cindy Jacobs, PhD, MD, are employees of Achieve Life Sciences. Full disclosures are available in the original article. Foulds, Allen, and Yingst reported receiving grants from the National Institutes of Health and Foulds reported receiving personal fees from Johnson & Johnson for consulting on clinical trial design.
JAMA. Published online July 11, 2023. Abstract.
Kelli Whitlock Burton is a reporter for Medscape Medical News covering psychiatry and neurology.
For more Medscape Psychiatry news, join us on Twitter and Facebook.
Credits:
Lead image: Vchalup/Dreamstime
Image 1: Stan Rowin
Medscape Medical News © 2023

Cite this: Plant-Based Med Shows Promise for Smoking Cessation - Medscape - Jul 13, 2023.