A teenager who weighed 300 lb and was homeschooled because he was too big to fit in a classroom chair is among the patients Manal Habib, MD, has seen in her pediatric endocrinology practice.
The boy, a social butterfly who hated isolation and blamed himself for his "poor choices," turned out to have an MC4R mutation that interfered with proper metabolism and satiation signals.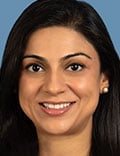 "People often blame obese and overweight people for not having enough willpower, but it's often a physiological problem," said Habib, who works at the University of California, Los Angeles.
She is among the clinicians offering more aggressive forms of weight management, prescribing medications, including metformin, semaglutide, and liraglutide — often off-label, to help children and teens with obesity who do not respond to lifestyle changes.
The results of intensive interventions can be life-changing: The teen Habib treated is back at school, playing sports, and no longer needs drugs to reduce cholesterol and blood pressure. He now takes a low maintenance dose of a weight-loss medication.
But the long-term effects of these new agents on children and teens are poorly understood, and both medication and surgery are associated with significant complications. Pediatricians treating kids pre- or post-intervention should be alert to a range of physical, psychological, and behavioral risks and complications.
Keeping Bones Healthy
Pediatricians should be aware of the risk to bone health in patients who undergo surgery, according to Misra Madhusmita, MD, chief of pediatric endocrinology at Massachusetts General Hospital in Boston. In a recent study, Madhusmita and her colleagues found that sleeve gastrectomy reduced vertebral bone strength in adolescents and young adults.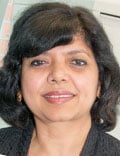 "This is a time of life when bone mass is typically accruing rapidly," Madhusmita told Medscape Medical News. "A deleterious effect on bone accrual at this time of life raises concerns about suboptimal acquisition of peak bone mass, which is typically attained in early adult life and is a key factor determining bone health and fracture risk in later life."
Reduced skeletal loading and muscle mass can weaken bones, as can malabsorption of nutrients. Fat loss can trigger lower levels of bioavailable androgens and their subsequent conversion to estrogen, negatively affecting bone density. And sleeve gastrectomy in particular lowers ghrelin, another hormone influencing skeletal health.
Clinicians should advise patients who have had surgery to follow a healthy diet and consume sufficient levels of calcium and vitamin D, said Madhusmita. Weight-bearing exercises, weight training, and resistance training are also imperative to build bone mass and muscle. Any preexisting conditions or lifestyle factors that weaken the bones should be taken into consideration.
Managing Expectations
The long-term effects of weight loss medications on children are less documented than with surgery, according to Caren Mangarelli, MD, a former primary care physician who is now medical director of both the Adolescent Bariatric Program and the Children's Wellness and Weight Management Clinic at Lurie Children's Hospital in Chicago, Illinois.
But one significant known risk is the potential for rebound weight gain and the complications like high blood pressure and high blood sugar that go with it if the patient stops medication. Mangarelli said that many clinicians lack the training required to safely facilitate weight loss medications for kids.
"We have to remember that obesity is a chronic disease, especially for those with more severe forms," she said. "They're not likely to outgrow it. It's not like, 'Oh, we'll just put a patient on medication, they'll lose weight, and we'll take them off of it,' because you could create a bad cycle of losing weight, followed by metabolism slowing down, hunger cues going up, and weight going back up."
Making the risks of stopping medication clear and supporting compliance are essential, especially when it comes to injectables like semaglutide, which can be more burdensome than taking pills, requiring weekly subcutaneous injections. Pediatricians should ensure that families understand that medication is a long-term solution, Habib said.
Many families and patients "want a quick result. They're focused on a specific size or weight, and they want to take the medication for a short period without changing anything else," Habib said.
But children with genetic abnormalities or severe obesity could be on medication for their entire lives. Patients who make significant healthy lifestyle changes have a greater chance of weaning off drug therapy.
But "it's hard with children because they're dependent on their family," Habib said. "One of the first things that I talk about with families is that it's very important for everyone to be involved in making healthy changes, especially the parents, because the kids are going to follow their lifestyle and choices, not necessarily what they tell them to do."
The Behavioral and Mental
One of Habib's most striking cases was a 6-year-old patient with autism spectrum disorder experiencing early-onset puberty. Her condition made it difficult for her parents to enforce behavioral and lifestyle changes, making medication the best option to normalize the young girl's body.
"The goal in this case is not necessarily to help her lose weight, but to prevent her from having severe health risks at such a young age," said Habib.
Though medication may be the best solution when other options have failed, the ease of using medication may mean clinicians fail to address the complex emotional and psychosocial factors that can both cause and result from obesity.
"A lot of families think that if just this one thing were better, everything else would fall into place," Habib said. "But there often are multiple layers to treating the patient."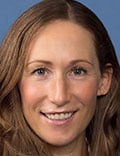 According to Cambria Garrell, MD, a pediatrician at the UCLA Fit for Healthy Weight Program in Los Angeles, California, pediatricians should be aware of the psychosocial and mental health factors such as undiagnosed mental illness or family dysfunction.
Garrell sometimes cares for children with undiagnosed mental health disorders. Children with conditions like attention-deficit/hyperactivity disorder and autism spectrum disorders may struggle with eating due to impulse control and sensory processing issues. Family functioning, issues at school, and lack of sleep are also major contributors to obesity to screen for.
"We really like to think about the environmental and psychosocial factors contributing to obesity instead of just pathologizing the weight," Garrell said.
Risk for Alcohol Abuse
Bariatric and metabolic surgeries are associated with an increased risk for alcohol use disorder (AUD). Pediatricians treating children pre- or post-op should ensure that patients receive behavioral and mental health services to minimize the risk for alcohol abuse.
The risk for AUD is likely the result of changes to the way the body metabolizes alcohol, resulting in heightened sensitivity to it, although research is not conclusive, according to Mangarelli.
The risk for AUD is likely multifactorial, Mangarelli said.
"We don't totally understand all of it, but if you're experiencing a high more easily, that may lead to misuse," Mangarelli said. "It's also important to remember that this population of patients has experienced stigma for a very long time, and they often have associated mental health and body image issues."
"Those problems don't disappear on their own," she added. "You want to make sure that patients are hooked into behavioral and mental health services before surgery so that they have somebody who's following them after surgery."
Brittany Vargas is a journalist living in California.
For more news, follow Medscape on Facebook, Twitter, Instagram, and YouTube
Credits:
Lead image: Chernetskaya/Dreamstime
Image 1: UCLA Health
Image 2: MGH Photolab
Image 3: UCLA Health
Medscape Medical News © 2023 WebMD, LLC

Send news tips to news@medscape.net.
Cite this: Weighing Childhood Obesity Interventions - Medscape - Jul 07, 2023.