Micronized oral progesterone might decrease night sweats and improve sleep in perimenopausal women, according to new research.
In a randomized, placebo-controlled trial of about 180 women with vasomotor symptoms (VMS), women who received progesterone perceived a significantly greater decrease in night sweats (P = .023) and improved sleep quality (P = .005), compared with controls. VMS score did not differ significantly by treatment group, however.
"Women who have menstruated within the last year, who are waking twice or more times a week with night sweats and bothered by sleep disturbances would benefit from taking oral micronized progesterone 300 mg at bedtime," principal investigator Jerilynn C. Prior, MD, professor of endocrinology at the University of British Columbia (UBC) in Vancouver, British Columbia, Canada, told Medscape Medical News.
The study was published online June 5 in Scientific Reports.
A Neglected Group?
The best management for symptoms in perimenopause is an often-neglected topic of research, said Prior. Yet perimenopause is often associated with significant symptoms for women, including heavy menstrual bleeding, sore breasts, mood swings, night sweats, and insomnia — all when many women are at the peak of their careers.
Prior herself had a difficult perimenopause. "I began having cyclic night sweats, clustered around flow, when I was still having regular menstrual cycles, plus breast tenderness and sleep problems," she said. "I knew from my research and my own experience that my estrogen levels were very high. Higher estrogen levels are not suppressible by exogenous estrogen, so it made no sense to me to ask my family doctor for a prescription for estrogen — or hormone replacement therapy, as it was then called. However, medroxyprogesterone acetate had been reported to be effective for menopausal hot flushes. I tried it, and it helped my night sweats and hot flushes but not my sleep. When oral micronized progesterone became available, I switched to that."
In the current study, which was performed at the UBC Centre for Menstrual Cycle and Ovulation Research, the investigators studied 189 community-dwelling women from across Canada who were aged 35-58 years, had menstruated in the past year, and were bothered by daytime flushes or night sweats at least twice per week.
Participants were randomly assigned to receive either 300 mg of oral micronized progesterone or placebo at bedtime for 3 months. They recorded VMS number and intensity while awake and asleep each day. Some women participated remotely by web conference, telephone, or email. The experimental medicine was delivered to these participants by courier. The primary outcome was VMS score during the third month.
Most (87%) participants were White, and about 57% had a college degree. The population's average BMI was 26.7, and 66.7% of participants were in late perimenopause.
The mean baseline VMS score among the women was 12.2. The average frequency of VMS per 24-hour day was 4.9. Average VMS intensity was 2.3 on a scale of 0 to 4. VMS scores decreased over time in both treatment groups.
At month 3, the VMS score was 5.5 in the progesterone group and 7.1 in the placebo group. The difference between groups was not statistically significant.
Compared with controls, however, women in the progesterone group perceived a significantly greater decrease in night sweats and improved sleep quality. Progesterone also was associated with significantly decreased perception of physical and emotional interference with their daily activities, compared with placebo (P = .017). Moreover, progesterone did not increase depression.
There were no serious adverse events.
"I hope that when women who look young and are still menstruating in their late 30s to early 50s go to the doctor and ask for help with night sweats and sleep problems, they will be told about this trial and offered progesterone therapy. I also hope they won't be told, 'You are too young,' or 'You are not in menopause,' with the inference that the issue is all in their minds," said Prior.
Useful Dosing Information
Commenting on the study for Medscape, Mitchell S. Kramer, MD, chair of obstetrics and gynecology at Huntington Hospital Northwell Health in Huntington, New York, said, "Progesterone has been used for quite a while. I've been treating menopausal and perimenopausal hormonal disturbances and VMS for many years, and progesterone has been a real staple of treatment for these symptoms, especially in perimenopausal patients who are not good candidates for estrogen or who won't accept treatment with estrogen. It's actually nice to see a study that addresses this issue in a randomized controlled fashion and that confirms the efficacy of progesterone."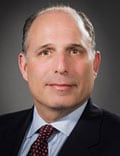 The most helpful aspect of the study is the dosing information, Kramer added. "They recommend a 300-mg dose of oral micronized progesterone, which is much higher than I normally use. I may start to prescribe the higher dose and perhaps get a better or more complete response. There were no adverse events reported in this study, so the higher dose was enlightening to me," he said.
Perimenopause is a time that is challenging to manage, said Michelle Jacobson, MD, assistant professor of obstetrics and gynecology at the University of Toronto, Toronto, Ontario, Canada, and obstetrician and gynecologist at Women's College and Mount Sinai Hospitals in Toronto.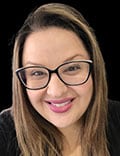 "There are so many nuances to the management. Women are suffering oftentimes from classic menopausal symptoms. There are fluctuating levels of estrogen, sometimes high. Sometimes there are complications of bleeding. There is the potential need for contraception because they are still menstruating," she told Medscape.
"It's important to specifically study this group of women with their own unique needs. Dr. Prior is a longtime proponent of using progesterone therapy, and kudos to her for doing this study in perimenopausal women, which is a group that is probably underrepresented in the menopause management literature," she said.
Prior and Kramer reported no relevant financial relationships. Jacobson reported financial relationships with Astellas, AbbVie, Bayer, BioSyent, Duchesnay, Eisai, Lupin, Organon, Pfizer, and Searchlight.
Sci Rep. Published June 5, 2023. Full text.
For more news, follow Medscape on Facebook, Twitter, Instagram, and YouTube.
Credits:
Lead image: Designer491/Dreamstime
Image 1: Huntington Hospital, Northwell Health
Image 2: Michelle Jacobson
Medscape Medical News © 2023

Cite this: Progesterone Might Benefit Women in Perimenopause - Medscape - Jul 06, 2023.