In the pediatric emergency department (ED), non-Hispanic Black and Hispanic/Latino children who presented with headache were significantly less likely to be diagnosed with migraine and to undergo diagnostic testing compared to non-Hispanic White children.
In a retrospective study in which researchers evaluated data from 49 pediatric EDs across the US, White children were twice as likely to leave the ED after having been diagnosed with migraine than their Black and Hispanic/Latino counterparts, and they were also more likely to undergo brain imaging and other tests.
The disparities remained after adjusting for socioeconomic factors, diagnosis, and other potentially confounding factors.

"Even after adjusting for other things like insurance type, age, the specific hospital, the distance from their home to the ED, there were still notable differences in terms of treatment," author Danielle Kellier, an MD-PhD student at the University of Pennsylvania, Philadelphia, told Medscape Medical News.
"It's kind of shocking," she said. "The odds of leaving with a migraine diagnosis is double if you are non-Hispanic White compared to these other two categories of children of color.
"Multiple things could potentially contribute, but once you remove things like insurance type and socioeconomic status factors, it becomes really hard to find another reason other than it being a form of discrimination."
The findings were presented at the virtual American Headache Society (AHS) Annual Meeting 2023.
"Shocking" Findings
Being misdiagnosed and mismanaged in the ED can have negative effects with regard to appropriate treatment, Kellier said.
"Potentially, these disparities can impact not just subsequent outpatient care and treatment for headache; they can also impact the quality of future research, because if you want to include kids with migraine and the inclusion criteria are based on whether or not they have a migraine diagnosis, then that means your study population is probably biased," she said.
In this multicenter, retrospective cohort study, Kellier and colleagues analyzed data from 49 pediatric EDs for the period 2016 – 2021. They identified 142,250 ED visits by children and young adults aged 5 to 21 years (59.8% female) who received a primary diagnosis of headache or migraine. Diagnoses that suggested secondary causes, such as infection of injury, were excluded from the analysis.
They compared rates of testing, treatment, and diagnosis between three groups.
Non-Hispanic White children represented 41.1% of visits; non-Hispanic Black children, 24.2%; and Hispanic-Latino children, 27.4%.
The analysis showed that 45.5% of White children in the cohort were diagnosed with migraine, compared with 28.4% of Black and 28.5% of Hispanic/Latino children (P < .001).
Use of brain MRI was more common for White children ― 6.7% received an MRI, compared with 3.9% of Black and 3.7% of Hispanic Latino children (P = .006).
There was no significant difference in the proportion of children who received no medications or who were admitted to hospital.
However, Black and Hispanic Latino children were more likely to receive oral medications only and were more likely not to receive IV medications compared to White children, Kellier reported.
Frustrating and Sad
The potential mismanagement could have an adverse domino effect, headache specialists agree.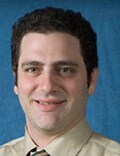 "We know from Richard Lipton's work that only 20% of patients with episodic migraine and only around 5% of patients with chronic migraine receive adequate treatment," Noah L. Rosen, MD, director of the Headache Center and associate professor of neurology and psychiatry at Zucker School of Medicine at Northwell Health, Great Neck, New York, told Medscape Medical News.
In addition, children from minority populations receive less accurate or less appropriate diagnoses, which "makes this a dire situation," Rosen said.
"The use of intravenous medication is highly effective for some refractory events, and that is also being overlooked or denied to this population," he added. "Another interesting thing to note is the relatively high rate of male children in this study, of around 40%. This is much greater than what is seen in the adult population and may lead to further confusion, lack of diagnoses, and further inappropriate care."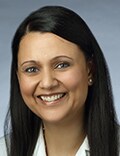 The study evaluated a topic of interest to all in the headache community, commented Jessica Ailani, MD, director of the Georgetown Headache Center and professor of clinical neurology at Medstar Georgetown University Hospital, Washington, DC.
"The findings were saddening to me because we always hope things are going better than perceived by the general public. I hope we can learn from this study and consider future opportunities where education and intervention can improve the status quo," Ailani told Medscape Medical News.
She added that she would like to know whether the discrepancies in diagnosis and lab and imaging studies also applies to patients of other ethnic backgrounds, such as the Asian community, "which is almost never reported on in clinical trials."
Ailani would also like to see a similar study conducted in adults in which investigators query ED clincians about how they approach patients with headache.
"Perhaps this will give some insight as to whether improving education on history taking and when to order imaging and lab tests will improve outcomes in the ED," she said.
Kellier, Ailani, and Rosen report no relevant financial relationships.
American Headache Society (AHS) Annual Meeting 2023: Abstract Frontier-01. Presented June 16, 2023.
For more Medscape Neurology news, join us on Facebook and Twitter.
Credits:
Lead image: E+/Getty Images
Image 1: University of Pennsylvania
Image 2: Northwell Health Systems
Image 3: Medstar Georgetown
Medscape Medical News © 2023 WebMD, LLC

Send news tips to news@medscape.net.
Cite this: Children of Color Get Less Testing, Diagnosis of Migraine - Medscape - Jul 03, 2023.