Catheter-directed thrombolysis (CDT) is associated with a lower risk for death and major bleeding complications than systemic thrombolysis for patients with intermediate- or high-risk pulmonary embolism, data indicate. CDT entails a lower risk for death and similar risk for intracerebral hemorrhage, compared with anticoagulation therapy.
In a systematic review and network meta-analysis that included more than 20,000 patients, CDT was associated with a 57% lower risk for death than systemic thrombolysis and a 64% lower risk than anticoagulation. CDT may be considered a first-line therapy in this patient population, according to the researchers.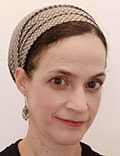 "Our main takeaway from this study is that CDT should be regarded as the preferred initial treatment for patients diagnosed with intermediate- to high-risk pulmonary embolism," corresponding author Bruria Hirsh Raccah, PharmD, PhD, senior lecturer in pharmacy at Hebrew University of Jerusalem and Hadassah University Medical Center, Jerusalem, Israel, told Medscape Medical News.
The data were published June 19 in the Canadian Medical Association Journal.
Decreased Mortality Risk
The researchers analyzed data from 44 studies to compare the efficacy and safety of CDT, anticoagulation, and systemic thrombolysis. The studies included 19 randomized controlled trials representing 20,006 patients. "Initially, we included publications up to April 2020, but then updated it in February and October 2022," said Hirsh Raccah.
All-cause in-hospital mortality, intracerebral hemorrhage, and major bleeding were the primary outcomes. The researchers also examined rates of minor bleeding, gastrointestinal bleeding, and the need for blood transfusion.
Compared with systemic thrombolysis, CDT was associated with a decreased risk for death (odds ratio [OR], 0.43), intracerebral hemorrhage (OR, 0.44), major bleeding (OR, 0.61), and blood transfusion (OR, 0.46). No difference in minor bleeding was observed between CDT and systemic thrombolysis, however (OR, 1.11).
Compared with anticoagulation, CDT was associated with decreased risk for death (OR, 0.36), with no increased risk for intracerebral hemorrhage (OR, 1.33) or major bleeding (OR, 1.24).
"Powerful Treatment Option"
"For centers specializing in CDT, we think it is advisable for them to prioritize this approach," co-author Stav Yanko, PharmD, a doctoral researcher at Hebrew University of Jerusalem School of Pharmacy, told Medscape.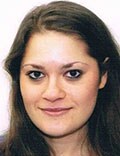 "CDT has demonstrated superior efficacy, compared with systemic thrombolysis, and so we believe that by embracing it as first line therapy, these centers can ensure better outcomes for their patients with pulmonary embolism," she said. The investigators say they hope their study will have a meaningful effect on the treatment guidelines for intermediate- to high-risk pulmonary embolism.
"We hope to challenge the existing norms and advocate for CDT to be established as a primary therapeutic approach," said Yanko.
"We had anticipated that CDT would be more effective than systemic thrombolysis but we were genuinely taken aback by the extent of the effect," added Hirsh Raccah.
"The results revealed a much larger impact of CDT on improving patient outcomes than we had initially expected. This unexpected finding suggests that CDT may be an even more powerful treatment option for pulmonary embolism than previously believed," she said.
Data Provide Reassurance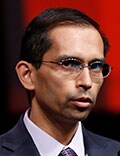 Commenting on the study for Medscape, Deepak Bhatt, MD, professor of cardiovascular medicine at Icahn School of Medicine at Mount Sinai in New York City, said that the finding that CDT is safer than systemic thrombolysis, with less intracranial hemorrhage, is a substantial advance and important contribution to the field. Bhatt was not involved in the research.
"I think this is a very important topic because it remains uncertain, based on randomized clinical trials, exactly what the best approach is for intermediate- or high-risk pulmonary embolism patients," said Bhatt.
He added that the answer will not be known until "well-powered, prospective, randomized clinical trials nail down exactly what the right approach is. But until that time, I think these data provide some guidance and reassurance."
One such trial currently underway is the HI-PEITHO trial, which is comparing ultrasound-facilitated CDT with anticoagulation alone for acute intermediate-to-high-risk pulmonary embolism. Bhatt is on that trial's data and safety monitoring board.
"This trial will hopefully provide much more defined evidence, but short of that, these data are the best we've got and, certainly with respect to CDT, provide reassurance about its superior safety to traditional, full-dose systemic lysis," he said.
No external funding was used for this study. Hirsh-Raccah, Yanko, and Bhatt report no relevant financial relationships.
CMAJ. Published June 19, 2023. Full text
For more from theheart.org | Medscape Cardiology, join us on Twitter and Facebook
Lead image: Unlim3d/Dreamstime
Image 1: ErezBit Photography
Image 2: ErezBit Photography
Image 3: Fredy Perojo/Medscape
Medscape Medical News © 2023 WebMD, LLC

Send news tips to news@medscape.net.
Cite this: Catheter-Directed Thrombolysis Best for Pulmonary Embolism - Medscape - Jun 21, 2023.