Systemic juvenile idiopathic arthritis (sJIA) and adult-onset Still's disease (AOSD) should be grouped into one disease, Still's disease, according to new diagnosis and treatment recommendations presented at the European Alliance of Associations for Rheumatology (EULAR) 2023 Annual Meeting.
The recommendations, made in collaboration with EULAR and the Pediatric Rheumatology European Society, emphasized that the ultimate treatment target for Still's disease should be drug-free remission in all patients and that macrophage activation syndrome (MAS) should be identified and treated as soon as possible.
The task force focused on MAS because despite effective, innovative therapies, "we continued to see MAS," said presenter Bruno Fautrel, MD, Pitié-Salpêtrière University Hospital, Paris, France. "We have to be very concerned about this potential complication."
Fautrel copresented the recommendations with Fabrizio De Benedetti, MD, PhD, head of the division of rheumatology, Bambino Gesù Hospital, Rome, Italy.
Diagnosis
Fautrel noted that the cutoff age of 16 that differentiates sJIA and AOSD is "arbitrary." There are some differences in age: The frequency of the disease is higher in young children, but it plateaus in young adults. Children under 18 months old are also far more likely to develop MAS, he explained.
To diagnose and treat Still's disease, the recommendations state that clinicians should consider four criteria:
A fever spiking at or above 39°C (102.2°F) for at least 7 days

A transient rash, preferentially on the trunk, that coincides with fever spikes, rash is typically erythematous but other rashes, like urticaria, can be consistent with the diagnosis

Some musculoskeletal involvement is common, involving arthralgia/myalgia

High levels of inflammation identified by neutrophilic leukocytosis, increased serum C-reactive protein (CRP), and ferritin
Fautrel noted that, while arthritis can be present, it is not necessary to make a diagnosis. In pediatrics, "arthritis is likely to happen after a few weeks of the evolution of the disease," and waiting for arthritis to develop can lead to diagnostic delay, "which is a problem," he said.
For individuals with suspected Still's disease, nonsteroidal anti-inflammatory drugs can be used as a "bridging therapy" before the diagnosis is confirmed.
Treatment
The recommendations emphasized that treatment and therapeutic strategy "should be based on shared decision making between the parents/patients and the treating team," with the ultimate goal of drug-free remission.
To achieve this goal, the document outlines time-based targets for clinically inactive disease (CID). At 4 weeks, patients should have no fever, reduction of active or swollen joint count by > 50%, a normal CRP level, and a rating of less than 20 on a Visual Analog Scale of 0-100. At 3 months, patients should maintain clinically inactive disease with a glucocorticoid dose of less than 0.1 or 0.2 mg/kg/day. At 6 months, CID should be maintained without glucocorticoids.
While the authors of the recommendations noted that glucocorticoids are efficacious, their long-term use should be avoided because of safety issues. An interleukin (IL)-1 or IL-6 inhibitor should be prioritized and initiated as soon as possible after diagnosis.
Patients should maintain CID between 3 and 6 months before tapering off biologics.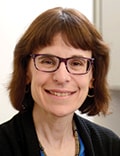 The recommendations are congruent with the 2021 American College of Rheumatology's (ACR) guidelines for sJIA, noted Karen Onel, MD, pediatric rheumatologist, Hospital for Special Surgery, New York City, and the principle investigator for the ACR guidelines. One main difference is that the EULAR recommendations included timelines for treatment targets, while the ACR's did not.
"It's great to have these timelines in there," she told Medscape Medical News, though there are still some unknowns. "We don't actually know what the tapering frequency should be," she said, "but these are definitely goals that we need to explore and see how they evolve."
MAS and Lung Complications
The EULAR recommendations also touched on two concerning complications, particularly in children: MAS and lung disease. According to the document, MAS should be considered in patients with Still's disease with these symptoms: fever, splenomegaly, elevated serum ferritin, low cell counts, abnormal liver function tests, elevated serum triglycerides, and intravascular activation of coagulation. The MAS 2016 criteria can also be used to facilitate diagnosis.
"MAS treatment must include high-dose glucocorticoids," the document states. "In addition, treatments including anakinra, ciclosporin, and/or interferon-γ inhibitors should be considered as a part of initial therapy."
The recommendations also addressed the risk for lung disease, "which is an emerging issue, particularly in children, that the physician should be very well aware of," De Benedetti said. This complication can arise at any time point of the disease, he added.
The document advised actively screening for lung disease by searching for clinical symptoms such as digital clubbing, persistent cough, and shortness of breath. Pulmonary function tests like pulse oximetry and diffusing capacity of the lungs for carbon monoxide (DLCO) may also be used, but these standard lung function tests are very difficult to do in children under 6 years old, De Benedetti noted. The recommendations advise performing high-resolution computerized tomography (CT) in "any patients with clinical concerns."
"We have lowered the threshold for CT scan because of the emerging features of this lung disease that may actually be lethal and therefore require prompt attention," De Benedetti noted.
The recommendations for lung disease are "broad," as there is still much to learn about the risk for lung disease in a small portion of sJIA patients, Onel said.
"There's a lot that we are trying to work out about this; exactly how to screen, who to screen, what to do, who to treat, and how to treat really remains unclear," she said. "We absolutely agree that this is a major, major issue that we need to come to some sort of agreement upon, but we're just not there yet."
European Alliance of Associations for Rheumatology (EULAR) 2023 Annual Meeting: Recommendations session. Presented June 3, 2023.
De Benedetti, Fautrel, and Onel disclosed no relevant financial relationships.
For more news, follow Medscape on Facebook, Twitter, Instagram, YouTube, and LinkedIn.
Credit:
Lead image: Science Source
Medscape Medical News © 2023

Cite this: Systemic JIA and AOSD Are the Same Disease, EULAR Says - Medscape - Jun 16, 2023.