Mounting evidence supports that chronic environmental exposure to low levels of lead, cadmium, and arsenic contribute significantly to cardiovascular disease (CVD), the American Heart Association (AHA) says in a new scientific statement.
"In reality, identifying a new type of cardiovascular risk factor leads to more questions than answers," Gervasio A. Lamas, MD, chair of the statement writing group, told theheart.org | Medscape Cardiology.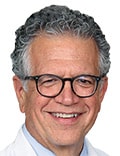 "For the most part, as cardiologists, we are used to risk factors, we can manage with antihypertensives, statins, weight loss, exercise, and avoidance of smoking. Unfortunately, the ubiquity of toxic metals and their multiple sources increases the complexity of potential treatment," said Lamas, chairman of medicine and chief of the Columbia University Division of Cardiology at Mount Sinai Medical Center in Miami Beach, Florida.
The statement addressing contaminant metals as CV risk factors was published online June 12 in the Journal of the American Heart Association.
Involuntary Exposure Harms the Heart
Exposure to contaminant metals most often happens involuntarily through air, water, soil, and food and extensive industrial and public use, the writing group notes.
These contaminant metals interfere with critical intracellular reactions and functions, leading to oxidative stress and chronic inflammation; this in turn leads to endothelial dysfunction, hypertension, epigenetic dysregulation, dyslipidemia, and changes in myocardial excitation and contractile function, the authors point out.
Lead, cadmium, and arsenic have been linked to subclinical atherosclerosis, coronary artery stenosis and calcification, as well as to an increased risk for ischemic heart disease and stroke, left ventricular hypertrophy, and heart failure and peripheral artery disease.
Epidemiologic studies show that exposure to lead, cadmium, or arsenic is associated with cardiovascular death mostly attributable to ischemic heart disease. In the United States alone, one study suggested that more than 450,000 deaths annually could be attributed to lead exposure.
"This is a global issue in which lower-income communities are disproportionately exposed to toxic metals through contaminated air, water, and soil," Ana Navas-Acien, MD, PhD, vice chair of the statement writing group, said in a news release.
"Addressing metal exposure in these populations may provide a strategy to reduce cardiovascular disease disparities and advance environmental justice," adds Navas-Acien, professor of environmental health sciences at Columbia University's Mailman School of Public Health in New York City.
Lamas told theheart.org | Medscape Cardiology the writing group is "hopeful that there will be a multilevel response" to publication of the scientific statement.
"On the societal level, we believe more effort can be made to measure these pollutants and protect the public. On the physician level, knowledge of metal levels could become part of the routine risk evaluation of the cardiac patient. On the individual level, patients can try to avoid these pollutants, by knowing arsenic levels of well-water, lead and cadmium levels of drinking water, avoiding tobacco and vaping, and using filters when available or necessary," Lamas said.
"On the scientific level, identifying ubiquitous pollutants should spur scientists and pharmaceutical companies to develop preventive and therapeutic approaches."
Finally, clinical trials should be encouraged to assess existing drugs that can remove these atherogenic toxins from the body or treat their ill effects. One such trial is expected to be completed within a year, Lamas added.
This scientific statement was prepared by the volunteer writing group on behalf of the AHA Council on Epidemiology and Prevention; the Council on Cardiovascular and Stroke Nursing; the Council on Lifestyle and Cardiometabolic Health; the Council on Peripheral Vascular Disease; and the Council on Kidney in Cardiovascular Disease.
J Am Heart Assoc. Published online June 12, 2023. Full text
For more from theheart.org | Medscape Cardiology, join us on Twitter and Facebook
Credits:
Lead Image: Angellodeco/Dreamstime
Image 1: Mount Sinai Medical Center
Medscape Medical News © 2023 WebMD, LLC

Send news tips to news@medscape.net.
Cite this: AHA Flags CV Risk With Lead, Cadmium, and Arsenic Exposure - Medscape - Jun 14, 2023.