The prevalence of inflammatory bowel disease (IBD) in Canada will exceed 1 in 100 patients by 2035, which represents an increase of 37%, according to a new report.
In a detailed literature review by the patient advocacy group Crohn's Colitis Canada, researchers estimate that more than 320,000 Canadians have IBD, which represents 0.8% of the population. The investigators project that the number will increase to 470,000 patients (a prevalence of 1.1%) by 2035. The organization's last report in 2018 estimated that 270,000 Canadians had IBD.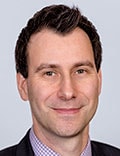 "This is an opportunity for us to identify issues and prepare our healthcare system and our research infrastructure to address some of the future issues in the burden of IBD that we project will happen over the next decade," reports co–senior author Gilaad Kaplan, MD, MPH, professor at the Cumming School of Medicine at the University of Calgary, told Medscape Medical News.
An executive summary of the report was published June 1 in the Journal of the Canadian Association of Gastroenterology.
Rising Costs
The researchers examined epidemiologic changes, the cost and impact of the disease on various populations, mental health, cancer, and COVID-19. They also describe implications for health policy and identify directions for future research.
Each chapter of the study is devoted to a category, such as epidemiology, special populations, or cancer. Chapters underwent a systematic review, as well as a review by patient representatives. "We tried to put together a very strenuous methodology so that we wouldn't miss things and so that we would have a fair overview, and we do believe this is the most comprehensive summation of the burden of IBD in Canada," said Kaplan.
The cost of IBD was estimated to be $2.57 billion in 2018. This year, it is estimated that IBD will cost $5.38 billion, including $3.33 billion in direct healthcare costs (such as hospitalizations, surgeries, and drugs) and $2.05 billion in indirect costs (such as lost wages and productivity and inconvenience to patients and their caregivers). Caregiver costs for children with IBD are estimated to be nearly $58 million.
Canada has among the highest rates of pediatric IBD in the world. The incidence of new diagnoses of childhood-onset IBD is 9.68 per 100,000 children per year. The prevalence of the disease in children and adolescents younger than 16 years is 38.25 per 100,000.
In addition, 1 of every 88 people older than 65 years has IBD. The prevalence in this population has almost doubled since 2018, when it was 1 in 160.
Psychiatric disorders are 1.5 to 2 times more common among people with IBD. About 21% of people with IBD receive a diagnosis of clinical anxiety, and 15% receive a diagnosis of depression. Women with IBD are about 50% more likely than men with the disease to report anxiety or depression.
Compared with the general population, patients with IBD have 1.5 to 2 times the rate of colorectal cancer. Colorectal cancers that occur within 3 years of a colonoscopy account for half of all colorectal cancers among people with IBD, which may reflect inadequate surveillance, suboptimal colonoscopy, or altered tumor biology.
Patients with IBD are not at increased risk for COVID-19 or more severe symptoms of COVID-19 than the general population. The COVID-19 vaccines are safe for this group, although patients taking prednisone or antitumor necrosis factor treatments may have a weaker vaccine response.
Multidisciplinary Clinics
The researchers advocate a multidisciplinary approach to care that incorporates telemedicine for the growing population with IBD. "IBD is chronic, it's an incurable disease, it's predominantly diagnosed in young individuals, and they have normal life expectancy, so what that means for gastro clinicians like me is that we keep adding more people to the clinics, but very few leave," said Kaplan.
The complexity of health problems in patients with IBD, which include mental health problems and other comorbidities, demands collaboration among various medical disciplines, he added. "One of the things we're trying to do is to promote the use of multidisciplinary clinics to focus on whole-person care," he said.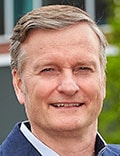 Commenting on the report for Medscape, John K. Marshall, MD, professor of medicine and director of gastroenterology at McMaster University in Hamilton, Ontario, said that it "is extremely informative and helpful" and builds on the 2018 report. "That document helped even more to frame some of the challenges as well as some of the successes in managing IBD, and it can point to areas where we need to do better and where we can invest our efforts going forward to improve care and improve outcomes," he said.
The most striking finding is the predicted increase in IBD prevalence, Marshall added. "It really calls on our healthcare providers and our healthcare funders to think how we're going to manage such a large patient burden, not only in terms of investment but also in terms of models of care."
One limitation of the report is its reliance on published studies and trials, said Marshall. Although the authors did the best they could with the available research, "there are gaps in the literature that they identified, or they were relying on very sparse data." One example was the lack of data on the role of sex and gender in care delivery and outcomes in IBD. "That was flagged as an area where there hasn't been a lot of work but where we need to focus on going forward," said Marshall.
Funding for the report was provided by AbbVie, Janssen Canada, Pfizer Canada, Bristol-Myers Squibb Canada, Amgen Canada, Takeda, Crohn's and Colitis Canada, and the Canadian Institutes of Health Research. Kaplan has relationships with AbbVie, Janssen, Pfizer, Takeda, Ferring, GlaxoSmithKline, Merck, Shire, and Gilead. Marshall has disclosed no relevant financial relationships.
J Can Assoc Gastroenterol. Published June 1, 2023. Full text
Richard Mark Kirkner is a medical journalist based in the Philadelphia area.
For more news, follow Medscape on Facebook, Twitter, Instagram, and YouTube.
Credits:
Lead image: iStok/Getty Images
Image 1: Cumming School of Medicine, University of Calgary
Image 2: McMaster University
Medscape Medical News © 2023 WebMD, LLC

Send news tips to news@medscape.net.
Cite this: Prevalence of IBD in Canada May Increase 37% by 2035 - Medscape - Jun 12, 2023.