The introduction of tumor necrosis factor (TNF) inhibitors in the late 1990s revolutionized treatment of rheumatic diseases, such as rheumatoid arthritis (RA) and psoriatic arthritis (PsA), providing patients with another treatment option when conventional therapies were ineffective. However, when these diseases don't respond to anti-TNF therapy, it is still difficult to determine the next best course of action.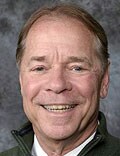 "One of the big challenges we have in treatment of psoriatic arthritis, and I would say rheumatoid arthritis was well, is how to handle patients who have failed their first biologic therapy," Christopher Ritchlin, MD, MPH, professor of allergy, immunology, and rheumatology at the University of Rochester, Rochester, New York, told Medscape Medical News. "In the case of both RA and PsA, that's quite frequently an anti-TNF agent."
For an estimated 30% to 40% of patients, TNF inhibitor therapy is discontinued because of nonresponse or intolerance. Clinicians can switch to another biologic or targeted synthetic disease-modifying antirheumatic drug (DMARD) or add another conventional DMARD, such as methotrexate. Now, several case studies as well as promising findings from phase 2 clinical trials suggest that combining two biologics could be an alternative strategy to improve patient response to treatment. However, concerns about safety and higher costs remain.
Targeting Multiple Mechanisms of Action
Rheumatic conditions affect multiple areas of the body and involve different signaling pathways, said Ritchlin, who also heads the Clinical Immunology Research Unit at the University of Rochester. PsA, for example, affects the skin, peripheral joints, the axial skeleton, and the entheses.
"The question is, Are these various manifestations ― of which multiple [ones] are often seen in one patient ― likely to respond to one therapy that targets one single pathway?" he said.
Combination therapies have been effective in treating leukemia and lymphoma as well as infection with HIV, writes Melek Yalçin Mutlu, MD, and colleagues from Friedrich Alexander University Erlangen-Nuremberg and the University Clinic Erlangen, Erlangen, Germany, in a review about combining biologic DMARDS in the treatment of RA and PsA. The review was published April 17 in Joint Bone Spine.
"Cumulative evidence on the success of combination therapies in various diseases supports an akin approach in rheumatology, and simultaneous or sequential blockade of multiple mechanisms that generate or propagate arthritis could theoretically enhance efficacy," the authors write. "On the other hand, intervening on multiple targets in the immune system brings about a risk of adverse events, among which infection is a major concern."
Failed Clinical Trials
Clinical trials of combination biologic therapies for rheumatic disease have been tried before, but these combinations did not show superior efficacy, and they increased patients' risk for infection. One study published in 2004 compared monotherapy with the TNF inhibitor etanercept (Enbrel) to the combination of etanercept and anakinra (Kineret), an interleukin-1 (IL-1) antagonist, in 244 patients with active RA despite methotrexate therapy. Researchers found no statistically significant difference in achieving 20% improvement in modified American College of Rheumatology response criteria (ACR20), ACR50, or ACR70 between the groups that received etanercept and anakinra and those that received etanercept alone. There were nine serious infections among patients given etanercept and anakinra, including one death due to pneumonia. There were no serious infections in the etanercept monotherapy group.
In another RA trial, 121 patients were given etanercept 25 mg twice weekly and were randomly assigned to also receive a placebo or low-dose abatacept (Orencia), a T-cell co-stimulation inhibitor. There was no significant difference in disease improvement between the two groups, although the rate of serious adverse events was nearly six times higher in the etanercept-abatacept group (16.5% vs 2.8%).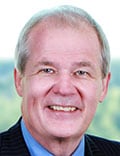 These studies had a "chilling effect on the whole field for some years," Brian Feagan, MD, the senior scientific director of the gastrointestinal contract research firm Alimentiv in London, Ontario, Canada, told Medscape. People were reluctant to try new biologic combinations, owing to the fear that these safety issues would plague subsequent trials.
Promising Combinations
But a recent phase 2 trial, led by Feagan, suggests that certain combinations can be effective. In the Janssen-sponsored VEGA trial, researchers found that a combination of guselkumab (Tremfya), an IL-23 inhibitor, and golimumab (Simponi), an anti-TNF agent, was more effective than either drug used as monotherapy for initial induction treatment for moderate to severe ulcerative colitis. Importantly, there was no difference in adverse events between any of the groups. This same combination therapy is now being tried for patients with active PsA in Janssen's AFFINITY trial, for which Ritchlin is one of the lead investigators.
Other trials have also delivered promising results. One study enrolled 51 adults with active RA who were all receiving stable doses of both a TNF inhibitor ― either etanercept or adalimumab (Humira) ― and methotrexate. Patients were randomly assigned to receive one course of rituximab (Rituxan) or placebo. The researchers found that the safety profile of this TNF inhibitor/methotrexate/rituximab combination was "consistent" with the safety profiles of previous studies of methotrexate/rituximab dual combinations with no TNF inhibitor; there were no new safety signals. At 24 weeks, 30% of the group that received rituximab reached ACR20, compared with 17% of the group that was given placebo. A total of 12% of the rituximab group achieved ACR50, compared with 6% of the group that received placebo.
"B-cell depletion is fundamentally different from cytokine inhibition and even from co-stimulation blockade, making an additive effect more likely," Mutlu and colleagues write in their review. Reports have also suggested possible benefits of combining a TNF inhibitor and an IL-17 inhibitor in the treatment of RA and PsA, as well as the combination of a TNF inhibitor and an IL-23 antagonist for PsA.
While these combinations require controlled clinical trials, "there's some smoke signals out there that this might be an effective strategy for some patients," Ritchlin said.
In addition to the AFFINITY trial, two clinical trials are underway in France. The first, CRI-RA, is evaluating the combination of baricitinib (Olumiant), a Janus kinase (JAK) inhibitor, and adalimumab. Although baricitinib is not a biologic, as a targeted synthetic DMARD, the therapy is more potent than conventional DMARDs, and the same potential safety concerns apply. However, use of a combination of tofacitinib (Xeljanz) and different biologics for RA patients has been reported; no serious side effects were reported over 11 months of therapy. The randomized, placebo-controlled trial began in July 2021 and will enroll 178 patients. The estimated study completion date is July 2025.
"Of note, baricitinib does not directly block signaling downstream of TNF, even if an indirect effect on TNF production is likely to occur," the CRI-RA entry on clinicaltrials.gov reads. "Targeting multiple inflammatory cytokines in combination may lead to more effective treatment and enhanced clinical responses in patients with RA compared to the current second-line strategies."
The second trial, titled SEQUENS-RA, is evaluating the use of TNF inhibitors followed by abatacept for patients with RA who test positive for anticitrullinated protein autoantibodies (ACPAs). In the past, the combination of a TNF inhibitor and abatacept did not lead to promising results, but in this trial, the drugs will be administered sequentially.
"Although abatacept has shown a very good tolerance profile that might be superior to other bDMARDs [biologic DMARDs], rheumatologists might be reluctant to use it as a first line bDMARD as there is a belief of a slower efficacy compared to other bDMARDs or JAK inhibitors," according to the clinical trial's description. "Investigators have hypothesized that first rapidly controlling the inflammation phase, using TNF inhibitors, followed by abatacept to induce an immunological remission, would optimize response and tolerance of ACPA-positive patients with RA."
The randomized trial of 220 participants began in November 2022. The estimated completion date for the study is November 2025.
Finding the Right Patients
Though these studies have had some promising results, the difference in efficacy between biologic monotherapy and dual therapy has been mostly moderate, Mutlu and co-authors write. Identifying disease subtypes for which there might be a higher likelihood of response to dual biologic treatment, especially multidrug-resistant types, could improve efficacies in future trials, they argue. "The good effects of bDMARD combinations in resistant patients in fact point into this direction, though they were observed in uncontrolled studies," the authors note.
Insurance coverage remains a "huge challenge" for these dual therapies because of the higher expense, noted Ritchlin. Better targeting therapies could help convince these companies to pay for these therapies.
"I would say that if we were able to demonstrate a phenotype of a patient that would respond to biologics and not monotherapies, [then] many companies would be amenable to this kind of approach," he said.
Ritchlin reports financial relationships with AbbVie, Bristol-Myers Squibb, Janssen, Pfizer, Eli Lilly, Novartis, and UCB. Feagan reports financial relationships with AbbVie, Amgen, Janssen, Pfizer, Takeda, and several other pharmaceutical companies.
Follow Medscape on Facebook, Twitter, Instagram, and YouTube.
Credits:
Lead image: Science Photo Library/Getty Images
Image 2: Alimentiv
Medscape Medical News © 2023

Cite this: Why Not Both? Dual Biologics for Treatment-Resistant RA and PsA - Medscape - Jun 02, 2023.