Regular exercise may boost pain tolerance — a new finding that may have implications for those experiencing chronic pain, new research suggests.
In a large observational study of more than 10,000 adults, researchers found those who consistently engage in moderate-to-vigorous physical activity over the 7- to 8-year study period reported the highest pain tolerance. However, the results also showed that even light exercise was associated with greater pain tolerance.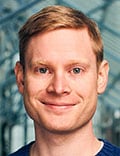 "There were indications that both total amount of physical activity over time, as well as the direction of change in activity level over time matters to how high your pain tolerance is," lead investigator Anders Pedersen Årnes, PT, MPH, research fellow and advisor at the University Hospital of North Norway, affiliated with the University of Tromsø, told Medscape Medical News. "As an observational study, this points towards the possibility that increased physical activity might increase pain tolerance."
The findings were published online May 24 in PLOS One.
Anything Is Better Than Nothing
Researchers drew from the prospective population based Tromsø health study, a health survey that draws on surveys conducted periodically since 1974 among residents in Northern Norway.
The study included 10,732 participants who completed surveys in 2007-2008 and again in 2015-2016.
Data on physical activity, experimental pain tolerance, sex, sociodemographic covariates, and chronic pain was collected through questionnaires, biological samples and clinical examination.
Pain tolerance was measured using the cold-pressor test (CPT), in which participants submerge their hand in icy water for as long as possible.
CPT tolerance was 7%, 14%, and 16% higher respectively for light, moderate, and vigorous consistent exercise across the two surveys vs the sedentary group.
"Engaging in habitual physical activity in leisure-time is associated with higher pain tolerance," Årnes said. "Any kind of activity over time is better than being sedentary."
Researchers also found that people who were sedentary at baseline who reported greater physical activity at follow-up also had higher pain tolerance than those who remained sedentary, although this finding was not statistically significant.
This highest pain tolerance was noted in people who engaged in moderate-to-vigorous exercise over time, with a 20.4-second longer performance in the cold-pressor test than those who were consistently sedentary (P < .001; 95% CI, 13.7 - 27.1).
There was no significant difference in pain tolerance between men and women and all participants experienced a decline in tolerance over time.
"Results indicate that a positive change in physical activity level over time was associated with higher pain tolerance," Årnes said. "Your total activity level might decide how much, as more seems to be better."
More Work Needed
The long follow up and large number of patients are two strengths of the study, said Steven Cohen, MD, chief of pain medicine and professor of Anesthesiology, Neurology, Physical Medicine & Rehabilitation and Psychiatry at Johns Hopkins University, who commented on the findings for Medscape Medical News.
"This study explored the relationship between general physical activity levels and one form of acute pain, but data from other studies show a benefit for other forms of pain," said Cohen, who was not part of the research. "Taken together, this suggests that exercise is beneficial for individuals living with pain."
The findings demonstrate an association between exercise and pain tolerance and other research has shown evidence of a cause-and-effect relationship, Cohen said. However, "more work is needed to determine what mediates these effects."
Questions also remain about how exercise might impact tolerance or risk for chronic pain, he added.
Investigators are now working on a follow-up study of how the effect of exercise on pain tolerance might influence chronic pain risk, Årnes said.
The study received no specific funding. Årnes and Cohen report no relevant financial relationships.
PLOS One. Published online May 24, 2023. Full text
Kelli Whitlock Burton is a reporter for Medscape Medical News covering neurology and psychiatry.
For more Medscape Neurology news, join us on Facebook and Twitter
Credits:
Lead Image: Marcos Calvo Mesa/Dreamstime
Image 1: Edvard Kristiansen/The Tromsø Study
Medscape Medical News © 2023 WebMD, LLC

Send news tips to news@medscape.net.
Cite this: Regular Exercise May Boost Pain Tolerance - Medscape - May 31, 2023.