Around 5% of patients treated with dupilumab (Dupixent) for moderate-to-severe atopic dermatitis experience musculoskeletal (MSK) symptoms, according to the results of a descriptive study.
The main MSK symptom seen in the observational cohort was enthesitis, but some patients also experienced arthritis and tenosynovitis a median of 17 weeks after starting dupilumab treatment. Together these symptoms represent a new MSK syndrome, say researchers from the United Kingdom.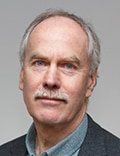 "The pattern of MSK symptoms and signs is characteristic of psoriatic arthritis/peripheral spondyloarthritis," Bruce Kirkham, MD, and collaborators report in Arthritis & Rheumatology.
"We started a few years ago and have been following the patients for quite a long time," Kirkham, a consultant rheumatologist at Guy's and St. Thomas' NHS Foundation Trust in London, United Kingdom, told Medscape Medical News.
"We're still seeing patients with the same type of syndrome presenting occasionally. It's not a very common adverse event, but we think it continues," he observed.
"Most of them don't have very severe problems, and a lot of them can be treated with quite simple drugs, or, alternatively, reducing the frequency of the injection," Kirkham added.
Characterizing the MSK Symptoms
Of 470 patients with atopic dermatitis who started treatment with dupilumab at Guy's and St. Thomas' NHS Foundation Trust between October 2018 and February 2021, 36 (7.65%) developed rheumatic symptoms and were referred to the rheumatology department. These individuals had their family history assessed and thorough MSK evaluations, which included antibody and inflammatory markers, ultrasound of the peripheral small joints, and MRI of the large joints and spine.
A total of 26 (5.5%) patients — 14 of whom were male — had inflammatory enthesitis, arthritis, and/or tenosynovitis. Of the others, seven had osteoarthritis, and three had degenerative spine disease.
Enthesitis was the most common finding in those with rheumatic symptoms, occurring on its own in 11 patients, with arthritis in three patients, and tenosynovitis in two patients.
These symptoms appeared 2-48 weeks after starting dupilumab treatment and were categorized as mild in 16 (61%) cases, moderate in six cases, and severe in four cases.
No specific predictors of the MSK symptoms seen were noted. Patient age, sex, duration of their atopic dermatitis, or how their skin condition had been previously treated did not help identify those who might develop rheumatic problems.
Conservative Management Approach
All patients had "outstanding" responses to treatment, Kirkham noted: The mean Eczema Area and Severity Index score before dupilumab treatment was 21, falling to 4.2 with treatment, indicating a mean 80% improvement.
Co-author Joseph Nathan, MBChB, of London North West Healthcare NHS Trust in the UK, who collaborated on the research while working within Kirkham's group, said separately: "The concern that patients have is that when they start a medication and develop a side effect is that the medication is going to be stopped."
Clinicians treating the patients took a conservative approach, prescribing NSAIDs such as cyclooxygenase-2 (COX-2) inhibitors or altering the frequency with which dupilumab was given.
With this approach, MSK symptoms resolved in 15 patients who remained on treatment and in seven who had to stop dupilumab. There were four patients, however, who had unresolved symptoms even once dupilumab treatment had been stopped.
Altering the Local Cytokine Balance
Dupilumab is a monoclonal antibody that binds to the alpha subunit of the interleukin (IL)-4 receptor. This results in blocking the function of not only IL-4 but also IL-13.
Kirkham and colleagues think this might not only alter the balance of cytokines in the skin but also in the joints and entheses with IL-17, IL-23, or even tumor necrosis factor (TNF) playing a possible role. Another thought is that many circulating T-cells in the skin move to the joints and entheses to trigger symptoms.
IL-13 inhibition does seem to be important, as another British research team, from the Centre for Epidemiology Versus Arthritis at the University of Manchester, Manchester, United Kingdom, has found.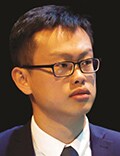 At the recent British Society for Rheumatology Annual Meeting, Sizheng Steven Zhao, MBChB, PhD, and colleagues reported that among people who carried a genetic variant predisposing them to having low IL-13 function, there was a higher risk for inflammatory diseases such as psoriatic arthritis and other spondyloarthropathy-related diseases.
Indeed, when the single nucleotide polymorphism rs20541 was present, the odds for having psoriatic arthritis and psoriasis were higher than when it was not.
The findings are consistent with the idea that IL-4 and IL-13 may be acting as a restraint towards MSK diseases in some patients, Zhao and co-authors suggest.
"The genetic data supports what [Kirkham and team] have said from a mechanistic point of view," Zhao said in an interview. "What you're observing has a genetic basis."
Dermatology Perspective
Approved by the US Food and Drug Administration in 2017, dupilumab has since been hailed as a "breakthrough" in atopic dermatitis treatment. Given as a subcutaneous injection every 2 weeks, it provides a much-needed option for people who have moderate-to-severe disease and have tried other available treatments, including corticosteroids.
Dupilumab has since also been approved for asthma, chronic sinusitis with nasal polyposis, eosinophilic esophagitis, and prurigo nodularis, and is used off-label for other skin conditions such as contact dermatitis, chronic spontaneous urticaria, and alopecia areata.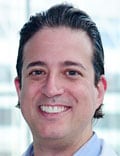 "Dupilumab, like a lot of medications for atopic dermatitis, is a relatively new drug, and we are still learning about its safety," Joel M. Gelfand, MD, MSCE, of the University of Pennsylvania Perelman School of Medicine in Philadelphia told Medscape Medical News.
"Inflammatory arthritis has been reported in patients treated with dupilumab and this new study provides some useful estimates," added Gelfand, who is a professor of dermatology and epidemiology and directs the Psoriasis and Phototherapy Treatment Center.
"There was no control group," Gelfand said, so "a causal relationship cannot be well established based on these data alone. The mechanism is not known but may result from a shifting of the immune system."
Zhao observed: "We don't know what the natural history of these adverse events is. We don't know if stopping the drug early will prevent long-term adverse events. So, we don't know if people will ultimately develop permanent psoriatic arthritis if we don't intervene quick enough when we observe an adverse event."
Being aware of the possibility of rheumatic side effects occurring with dupilumab and similar agents is key, Gelfand and Kirkham both said independently.
"I have personally seen this entity in my practice," Gelfand said. "It is important to clinicians prescribing dupilumab to alert patients about this potential side effect and ask about joint symptoms in follow-up."
Kirkham said: "Prescribers need to be aware of it, because up until now it's been just very vaguely discussed as sort of aches and pains, arthralgias, and it's a much more specific of a kind of syndrome of enthesitis, arthritis, tenosynovitis — a little like psoriatic arthritis."
Not everyone has come across these side effects, however, as Steven Daveluy, MD, associate professor and dermatology program director at Wayne State University in Detroit, Michigan, told Medscape Medical News.
"This article and the other case series both noted the musculoskeletal symptoms occurred in about 5% of patients, which surprised me since I haven't seen it in my practice and have enough patients being treated with dupilumab that I would expect to see a case at that rate," Daveluy said.
"The majority of cases are mild and respond to treatment with anti-inflammatories like naproxen, which is available over the counter. It's likely that patients with a mild case could simply treat their pain with naproxen that's already in their medicine cabinet until it resolves, never bringing it to the doctor's attention," he suggested.
"Dupilumab is still a safe and effective medication that can change the lives of patients suffering from atopic dermatitis," he said.
"Awareness of this potential side effect can help dermatologists recognize it early and work together with patients to determine the best course of action."
All research mentioned in this article was independently supported. Kirkham, Nathan, Zhao, and Daveluy report no relevant financial relationships. Gelfand has served as a consultant for numerous pharmaceutical companies and receives research grants from Amgen, Boehringer Ingelheim, and Pfizer. He is a co-patent holder of resiquimod for treatment of cutaneous T-cell lymphoma.
Arthritis Rheumatol. Published online May 10, 2023. Abstract.
Rheumatology. Published April 24, 2023. Abstract.
Sara Freeman is a medical journalist based in London, UK.
For more news, follow Medscape on Facebook, Twitter, Instagram, and YouTube.
Credits:
Lead image: Sanofi/Regeneron
Image 1: Dr. Bruce Kirkham
Image 2: Sara Freeman/MDedge News
Image 3: Dr. Joel Gelfand
Medscape Medical News © 2023

Cite this: Enthesitis, Arthritis, Tenosynovitis Linked to Dupilumab Use for Atopic Dermatitis - Medscape - May 31, 2023.