I'm Dr Kenny Lin. I am a family physician and associate director of the Lancaster General Hospital Family Medicine Residency, and I blog at Common Sense Family Doctor.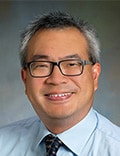 Compared with the complicated and ever-changing recommended vaccine schedule for infants and children, vaccines for adults have been straightforward. Adults without compromised immunity who received all their childhood vaccinations are eligible for a tetanus and diphtheria (Td) or tetanus, diphtheria, and pertussis (Tdap) booster every 10 years, recombinant herpes zoster vaccine at age 50, and pneumococcal vaccines at age 65, along with annual influenza and (likely) COVID-19 vaccines. Last year, due to rising rates of acute hepatitis B, the Centers for Disease Control and Prevention first recommended universal hepatitis B vaccination for adults aged 19-59 years without a record of previous hepatitis B infection or vaccination.

An additional routine vaccine for adults is now on the horizon. The US Food and Drug Administration (FDA) recently approved Arexvy, a vaccine against respiratory syncytial virus (RSV) for adults aged 60 years or older. Two more RSV vaccines are in the final stages of development. Why should family physicians prioritize vaccinating older adults against RSV, and how can we incorporate this new vaccine into our practices and overcome patient hesitancy to receive yet another vaccine?
Clinicians tend to think of RSV as a serious disease in young children — which it is — but data suggest that in 2019, RSV infection led to more than 100,000 hospitalizations and 7700 deaths in older adults in the United States. In a randomized controlled trial of 25,000 adults aged 60 years or older with a median of 6.7 months of follow-up, Arexvy reduced severe RSV disease by 94% and RSV-related acute respiratory infections by 71%, with similar effectiveness in adults with underlying health conditions. That's considerably better protection than current influenza vaccines and comparable to COVID-19 mRNA vaccines before variants became widespread. Pain and fatigue were the most common side effects and usually resolved within 1-2 days.
Although the seasonal pattern of RSV shifted during the COVID-19 pandemic, RSV season historically begins in October, peaks in December, and ends in April. If the vaccine is recommended by the CDC and is widely available by fall, as the manufacturer, GSK, expects, it could be administered around the same time as influenza and COVID-19 vaccines.
The challenges of incorporating this new vaccine into practice will feel familiar: Many of our patients won't have heard about it, may feel that they don't need it, or may decline it because of concerns about side effects, real or imagined. (Of note, the FDA is requiring GSK to perform a postmarketing study to rule out associations with rare cases of Guillain-Barré syndrome and acute disseminated encephalomyelitis, and the company also plans to monitor the incidence of atrial fibrillation, which was slightly more common in the vaccine group than the placebo group.)
While a strong recommendation from a family physician is often enough to convince patients to accept vaccination, rampant misinformation during the pandemic may have worsened vaccine hesitancy for some. It may feel like a fruitless exercise to try to convince adults who have refused COVID-19 and influenza vaccines to accept a newer vaccine against a respiratory virus that causes less serious illness overall. But with other RSV vaccines and monoclonal antibodies for older adults and infants likely to be approved soon, it's important for us to start laying the groundwork now by educating colleagues, staff, and patients about preventing serious illness caused by RSV.
Follow Medscape on Facebook, Twitter, Instagram, and YouTube
Credits:
Lead image: Glaxo Smith Kline/GSK
Image 1: Penn Medicine Lancaster General Health
Medscape Family Medicine © 2023 WebMD, LLC

Any views expressed above are the author's own and do not necessarily reflect the views of WebMD or Medscape.
Cite this: The New Vaccine Your Patients May Not Want - Medscape - May 22, 2023.