The 2023 Hip Osteoarthritis Clinical Studies Conference hosted by Hospital for Special Surgery (HSS) and the Arthritis Foundation aimed to overview the current state-of-the-art practices in hip osteoarthritis (OA) and identify clinical research gaps to advance clinical understanding and treatment of hip OA at all stages, from pre-OA to end-stage disease. Medscape Medical News asked conference chair Mathias P. Bostrom, MD, specialist in hip and knee surgery at HSS, and Arthritis Foundation science lead for osteoarthritis, Jason Kim, PhD, about the conference and the research issues it addressed. They plan to publish the proceedings of the conference this summer in the HSS Journal: The Musculoskeletal Journal of Hospital for Special Surgery.
What was the impetus for holding the 2023 Hip Osteoarthritis Clinical Studies Conference? Why does hip OA receive so much less attention from researchers than does knee OA?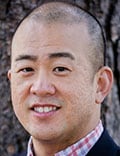 Though hip OA is less prevalent than knee OA is, it remains a significant clinical problem, with over 1 million patients worldwide needing total hip replacements annually. The knee joint may also be studied more because it is more accessible for interrogation, especially when it comes to local therapies. Large federal funders should explicitly request proposals for this significant area of need in order to increase the quantity and quality of research. If not, researchers will continue to pursue the knee to build upon the existing base of research evidence, which is more advantageous during proposal reviews. If this trend continues, the funders should recognize that they are ignoring many millions suffering with pain and disability from their osteoarthritic hips.
What have we learned so far about hip OA development and progression?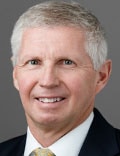 Hip OA is challenging because the rate of progression is quite variable from presentation to need for surgical intervention. This does not mean that hip OA progress rapidly but that the field often misses early signs of hip OA.

Alarmingly, 20%-40% of hip OA may be due to hip deformity and developmental abnormalities. Early surgical intervention in infancy or childhood may prevent or delay the development of hip OA. However, these surgical procedures are associated with the risk of treating pediatric patients during their skeletal growth.
How do researchers hope to address the challenges in defining early hip OA or pre-OA? What ideas do they have to identify or screen for people who are at greatest risk for hip OA?
Understanding the early mechanism of hip OA through hip femoroacetabular impingement (FAI) is critical to identify those who are at greatest risk while also allowing a window for intervention. Those with FAI are possibly at 10 times higher risk for OA in a 5-year time period. Progress in imaging, including advanced MRI techniques, may also provide better screening tools for pre-OA of the hip.
What challenges or concerns are there in matching patients with hip OA to the best treatments for them and in getting patients access to those same treatments?
Unfortunately, treatment options are very limited for hip OA, especially if the articular surfaces have been compromised. There are unfortunately no disease-modifying agents available. Only symptom-altering agents such as nonsteroidal anti-inflammatory drugs (NSAIDs) and steroid injections are available until a total hip replacement becomes necessary. This bleak situation for those with early- and mid-stage OA is the reason that more research activity is needed. More studies of higher quality are needed to determine whether orthobiologics can be effective for those who are in pain and disabled but are not ready for a hip replacement.
Can you describe some of the range of interventions and modalities being used to treat people with mid-stage hip OA, as seen in some of the presentations during that session?
Mid-stage treatment options include injections of steroids, viscosupplementation therapy, and platelet-rich plasma and other related orthobiologics. Other than steroid injections, these treatments are not robustly recommended in guidelines developed by professional societies such as the American Academy of Orthopaedic Surgeons, American College of Rheumatology, and the Osteoarthritis Research Society International. As mentioned earlier, steroid injections do not positively alter the articular cartilage and may indeed accelerate the articular cartilage degeneration.
First-line treatment pathways for most patients continue to be nonoperative care, including activity modification, physical therapy, NSAIDs, and steroid injections — treatment options that have not changed for decades.
With the lack of new or truly novel nonoperative treatment options becoming available in the foreseeable future, what opportunities are available for gleaning more effectiveness out of currently available modalities for hip OA?
Improved understanding of the role that physical therapy and rehabilitation play in the treatment of hip OA should be emphasized. Improvements in patients' strength, range of motion, and psychological health aids in the improvement of symptoms and possible delay of the disease.
Total hip replacement is one of the most successful surgeries in medicine and continues to improve. Robot-assisted total hip replacements show significant advantages in implant positioning. However, whether this technology will improve patient-reported outcomes, dislocation rates, and revision rates compared with manual hip replacement has yet to be determined.
What's missing in current efforts and approaches to "prehabilitate" and educate patients about surgery?
Preoperative physical therapy is often utilized by healthcare systems to ensure success of an orthopedic intervention such as total hip replacement. Yet, currently, if justified, it will need to be optimized in terms of intensity, dosage, and timing.
Follow Medscape on Facebook, Twitter, Instagram, and YouTube
Credits:
Lead image:
Image 1: Ron Hester
Image 2: Jenn Roland Photography
© 2023 WebMD, LLC

Cite this: Hospital for Special Surgery and Arthritis Foundation Spotlight Neglected Hip Osteoarthritis Research - Medscape - May 18, 2023.