Two simple steps can increase screening rates of sexually transmitted infections (STIs) among young men aged 15-26 years, according to a study presented at the 2023 annual meeting of the Pediatric Academic Societies.
The study helps to address a widespread issue: Close to one half of all STIs occur among 15- to 26-year-olds, according to the Centers for Disease Control and Prevention. Yet, only 25% of sexually active high school students are tested for STIs, according to a 2022 study in Pediatrics.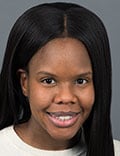 "Adolescent men often fall through the cracks when it comes to attending annual physicals, so we're not screening them enough for sexually transmitted infections," Jessica Addison, MD, attending physician at Boston Children's Hospital and the lead author of the study, said. "And a lot of times, they're asymptomatic and wouldn't know to come in to get tested."
Addison and her colleagues created and tested initiatives to improve testing rates of gonorrhea (Neisseria gonorrhoeae) and chlamydia (chlamydial genitourinary infections), both of which can be asymptomatic, at the Adolescent/Young Adult Medicine Clinic at Boston Children's Hospital.
The baseline screening rate at the clinic was 80% for young women and 62% for young men, but the rate had slipped to 58% for young men during the COVID-19 pandemic.
One element of the strategy was a bathroom sign that clearly disclosed that drug testing would not be performed without the patient's consent. According to Addison, clinic staff sometimes reported that male teens turned down STI tests, expressing fear that samples would be used for drug screening.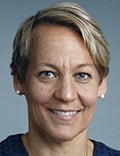 The sign "is a great idea because adolescents are really concerned about their privacy," Gail Shust, MD, a pediatric infectious disease specialist and professor at NYU Grossman School of Medicine, in New York City, said. She noted that teens are often also worried that parents might receive a bill or insurance explanation of benefits that would alert them to their child's sexual activity, which aligns with CDC research from 2017 on privacy concerns.
Physicians also received a testing reminder in an electronic medical record for young men with an upcoming office visit who had not been tested for STIs in the previous 13 months.
Testing can be overlooked during busy annual check-ups when doctors are checking off other boxes. A pop-up reminder located in the patient's electronic chart could be beneficial as could normalizing the process of STI testing, Addison said.
"I think the more that we make screening part of routine practice, like getting your vaccines, and not associate stigma with it, the higher the screening rate will be," Addison said. "We also need to make sure that screening is equitable across all genders, race, ethnicities and avoid focusing on certain demographics because we think they might be at higher risk."
The combination of the reminder and the bathroom posters increased the testing rate to 75%, falling just short of the researchers' goal of 80%.
Shust said that another barrier to testing is getting young adults to the doctor.
"Their lives are busy and most often they're asymptomatic," Shust said. So they're like, 'I'm young, I'm healthy. Why should I go to the doctor to begin with?'"
This study was supported in part from training grant MCHB T71MC00009 from the Health Resources and Services Administration.
Addison and Shust report no conflicts of interest.
Pediatric Academic Societies 2023. April 30, 2023.
Brittany Elyse Vargas is a freelance writer who covers breaking news and medicine.
For more news, follow Medscape on Facebook, Twitter, Instagram, and YouTube
Credits:
Lead image: Viktoriya Kuzmenkova/Dreamstime
Image 1: Boston Children's Hospital
Image 2: NYU Grossman School of Medicine
Medscape Medical News © 2023 WebMD, LLC

Send news tips to news@medscape.net.
Cite this: How To Boost STI Testing Rates by Over 50% - Medscape - May 05, 2023.