Dallas Waldon doesn't have diabetes, but she says she benefits from continuous glucose monitoring (CGM). "I'm a huge fan of CGMs and used them before, during and after my pregnancy, [up to] 6 months postpartum, I'm down 11 lb from my pre-pregnancy weight," says Waldon, a manager for a land-buying company who lives in El Dorado, California.
"CGMs bring a certain level of accountability to what you're eating. You can't pretend you didn't eat that cookie while making the kids' lunch, or that the latte you had was 'just coffee,'" she continues. "You have the hard numbers to answer to, and that makes you think twice before putting anything in your mouth."
Waldon is not alone. Although CGMs are typically used by people with type 1 diabetes, and increasingly those with type 2 diabetes, some endocrinologists say they are seeing an increased demand for CGM use from individuals who don't have diabetes.
Companies such as Levels, Signos, and Nutrisense offer CGM services to people interested in weight management or who are curious about how their bodies react to certain foods as the technology provides continuous feedback. This allows users to monitor their glucose level and see how eating and exercise affects it. The companies claim that CGM use will help motivate individuals to eat better and maximize their exercise, and therefore consequently lose weight.
These lifestyle programs typically offer users the FreeStyle Libre (Abbott Laboratories). It uses a coin-sized sensor, generally worn on the upper arm, which lasts 14 days and measures glucose in the interstitial fluid. Users can read their glucose levels via an app on their smartphone as many times a day as they want. The FreeStyle Libre is worn by many people with diabetes and is a simple CGM to use, says Anne Peters, MD, professor of clinical medicine, Keck School of Medicine, University of Southern California.
This growing demand for CGM use among healthy people is driven by an increasing "fascination" for monitoring every bodily function, as can be seen by the popularity of smart devices such as Fitbits and Apple watches, Peters adds. These devices allow users to see their heart rate, review their sleep patterns, and monitor their pulse in real time; a CGM is an extension of that by providing up-to-the-minute glucose monitoring.
'Everyone Wants a CGM'
"Everyone wants a CGM," Peters says, noting that even family members of her patients with diabetes are asking for them. She admits that their use can be effective for those who are prediabetic so they can see their glycemic responses to food. For instance, someone who typically eats oatmeal for breakfast may see their blood glucose increase, meaning they might want to lower their carbs.
David Klonoff, MD, medical director of the Diabetes Research Institute, Mills-Peninsula Medical Center, San Mateo, California, agrees that there has been an increase in use by people who don't have diabetes as CGMs offer information they wouldn't otherwise have access to "without having to prick themselves many times."
People are using CGMs to monitor how high their blood glucose rises after eating certain foods, the length of time it takes to reach peak levels, and how quickly levels drop, he adds. Elite athletes are also using CGMs to ensure that they are consuming enough calories to avoid hypoglycemia, Klonoff says.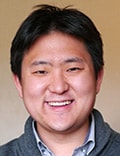 David T. Ahn, MD, program director at the Mary & Dick Allen Diabetes Center at Hoag Hospital in Newport Beach, California, also believes that the devices can provide useful information. "I find that CGM helps people learn a lot about nutrition and how lifestyle choices like food, activity, and stress impact their own physiology," he states.

"For example, comparing glucose spikes after different [types of] meals can deepen people's understanding of carbohydrates vs protein, or high glycemic index foods vs low glycemic index foods," he continues. "In addition, if a patient chooses to follow a very low-carbohydrate diet and/or an intermittent fasting diet, a CGM can be a powerful tool to measure consistency with that lifestyle choice."
And in a person without diabetes, wearing a CGM provides a way for them to have personalized information on other physiologic measures, part of the quantified self movement where users log and track their blood pressure, urine output, and oxygen saturation, among other things, Klonoff says.
But does knowing all this result in behavioral changes?
Ahn isn't sure. "For many people, being able to see glucose excursions throughout the day and after meals can be extremely educational and motivating. But much like the Fitbit or Apple Watch, simply wearing [a CGM]…does not translate to behavior change. The CGM data patterns in someone without diabetes can start to become predictable over time, leading to a drop-off in utility/adherence after the initial education period," he says.
Peters says she too isn't convinced about the long-term worth of CGM in promoting or sustaining behavioral change, as the "novelty" of tracking may wear off after a few months.
And there's no scientific proof that CGM use in those without diabetes has any impact.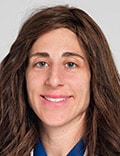 "While there are many programs that offer coaching with CGM data, we need more studies to determine if this leads to improved outcomes like weight loss and prevention, or delay in the development of diabetes," says Diana Isaacs, PharmD, BCPS, BCACP, BC-ADM, CDCES, FADCES, FCCP, director of education and training in diabetes technology at Cleveland Clinic Diabetes Center.

A 2019 study published in the Journal of Clinical Endocrinology and Metabolism found that the blood glucose of individuals without diabetes using a CGM was in the "ideal" range between 70 mg/dL and 140 mg/dL 96% of the time. "Their glucose was beautifully controlled," says Peters, who was one of the study authors.
Currently there aren't any studies evaluating patterns among healthy individuals wearing CGMs, Klonoff notes, but he predicts that those studies will be done in the future to examine metabolic patterns that might contribute to someone developing prediabetes or diabetes.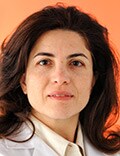 "More data are needed from studies that focus on individuals at risk for diabetes to better understand the role of CGM in these cases, and how to best interpret and utilize the results," says Fida Bacha, MD, a diabetes and endocrinology specialist and associate professor of pediatrics at Baylor College of Medicine in Houston, Texas.

"If clear metrics are identified to predict the progression to diabetes, then this would be worthwhile for early detection and prevention of the disease," Bacha continues.
Are CGMs Too Expensive, and Can the Information Overwhelm Some?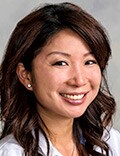 The biggest obstacle to many people using CGM is cost. "The main downside of using a CGM without diabetes is cost, since insurance won't usually cover a CGM if the patient does not have diabetes," says Marilyn Tan, MD, FACE, chief of the Endocrine Clinic, Stanford Health Clinic, Palo Alto, California. "Even for patients with diabetes but not on insulin, CGM coverage can be challenging, as out-of-pocket costs for CGM are variable."

The lifestyle companies mentioned above charge $139-$399 a month, which covers two CGM sensors, each one good for 14 days. Users need to subscribe to a plan for service and delivery. Additional services such as nutrition counseling may be available at an additional cost. Because CGMs in the US require a prescription, these companies offer web screening and access to a web-based provider.
If healthy patients feel that the informational value of CGMs is worth the money, then they shouldn't be discouraged, the experts believe.
"There's little risk of harm with wearing a CGM," Tan says, although she acknowledges that "[t]oo much information can also be overwhelming for some individuals."
Users need to consult with their clinician to ensure they understand the readings, Peters emphasizes. "You have to tell them not to overreact if the device reads low [glucose] or not to freak out if they get an alarm." A high glucose reading, indicating hyperglycemia, can be caused by a steroid injection, or older people may experience a postprandial high after eating, she adds. "They need to talk to their healthcare provider to interpret the data especially if they are out of [the ideal glucose] range."
Klonoff agrees that there is a risk of people trying to "medicalize" too much information. "If you have a fever, you don't have to go to a doctor to know you have an infection," he says.
And the point, he adds, is not to obsess over the individual numbers but to look for patterns particularly as predictors of metabolic syndrome. If a patient's glucose is primarily in range, he or she wouldn't necessarily worry about diabetes. But if it's out of range more than 10% of the time, it might mean that patient is at risk for diabetes. "It might be time to counsel the patient to eat healthier and exercise more," he says. "It's never wrong to steer people to a healthier lifestyle."
But another issue is whether the numbers from CGMs are entirely accurate in people without diabetes. A 2020 study published in the American Journal of Clinical Nutrition had 16 adults without diabetes wear both the Dexcom G4 Platinum CGM and Abbott FreeStyle Libre Pro for 28 days.
Researchers found that mean postprandial glucose was higher with the Dexcom than with the Abbott system, suggesting that "postprandial glycemic excursions were somewhat inconsistent between the CGMs." The authors conclude that it may be too early to personalize meal recommendations via CGM.
Isaacs says perhaps the happy medium is for those without diabetes to just use CGMs occasionally. "It's…unclear [if] the right [use] of CGM needs to be continuous or if periodic use, such as once every 3 months, is enough for benefits," she concludes.
For more diabetes and endocrinology news, follow us on Twitter and Facebook
Follow Medscape on Facebook, Twitter, Instagram, and YouTube
Credits:
Lead image: Andrey Popov/Dreamstime
Image 1: David Ahn
Image 2: Diana Isaacs
Image 3: Baylor College of Medicine
Image 4: Stanford Healthcare
Medscape Diabetes © 2023 WebMD, LLC

Any views expressed above are the author's own and do not necessarily reflect the views of WebMD or Medscape.
Cite this: Lisa Mulcahy, Vicki Tedeschi. Should CGM Be Used for Those Without Diabetes? - Medscape - May 04, 2023.