Noninvasive tests performed in midlife may help identify people who are at risk of late-onset epilepsy (LOE), a new study suggests.
New data from the Framingham Heart Study show those who scored better on a neurocognitive test that measures executive function were 75% less likely to develop late-onset epilepsy.
An analysis of MRI revealed that those with higher cortical volumes also had a lower risk of epilepsy later in life, while those with higher white matter hyperintensities had an increased risk.
The study could help identify at-risk individuals years before symptoms of epilepsy appear.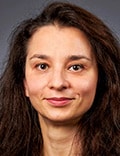 "We present possible markers that could potentially identify patients at risk for developing the condition, even in the preclinical phase and before the clinical manifestation of conditions like stroke and dementia that are known now to be linked with late-onset epilepsy," said lead investigator Maria Stefanidou, MD, assistant professor of neurology at Boston University School of Medicine.
The findings were presented at the American Academy of Neurology (AAN) 2023 Annual Meeting.
Protection Against LOE?
As reported by Medscape Medical News, hypertension and stroke are known risk factors for late-onset epilepsy. Dementia is also a known risk factor. But in about 30% of cases, the cause of epilepsy in older individuals is unknown.
For this study, investigators analyzed data from the offspring cohort of the Framingham Heart Study.
Participants were at least 45 years old; underwent neuropsychological evaluation and brain MRI; and had no prior history of stroke, dementia, or epilepsy. Cognitive measures included Visual Reproductions Delayed Recall, Logical Memory Delayed Recall, Similarities, Trail Making B-A (TrB-TrA) and the Hooper Visual Organization Test.
Participants also underwent an MRI to measure total cerebral brain volume, cortical gray matter volume (CGMV), white matter hyperintensities (WMHV), and hippocampal volume.
After a mean follow up of 13.5 years, late-onset epilepsy was diagnosed in 31 of participants who underwent neuropsychological testing (n = 2349) and in 27 of those who underwent MRI (n = 2056).
Better performance on the TrB-TrA test (a measure of executive function, processing speed and occult vascular injury) was associated with a reduced risk of late-onset epilepsy (adjusted hazard ratio [aHR], 0.25; P = .011).
The findings held even after adjusting for age, sex, educational level, and known risk factors for late-onset epilepsy, such as hypertension (aHR, 0.30; P = .0401).
Higher WMHV, a measure of occult vascular injury, was associated with increased epilepsy risk (aHR, 1.5; P = .042) when adjusted only for age, sex and education, but was no longer significant after adjusting for hypertension and other risk factors (aHR, 1.47; P = .065).
The analysis also revealed that participants with a higher CGMV had a lower risk for late-onset epilepsy (aHR, 0.73; P = .001).
"There is increasing literature supporting that LOE may be secondary to accumulative occult cerebrovascular and neurodegenerative processes that occur during aging,"Stefanidou said. "Our findings likely reflect that a lesser degree of occult vascular brain injury in midlife may be protective against LOE."
However, the epidemiological study points to association, not causation, Stefanidou cautions.
"Further studies will be needed to study our observations in the clinical setting," she said.
Commenting on the findings for Medscape Medical News, Joseph Sirven, MD, a neurologist at the Mayo Clinic in Jacksonville, Florida, said the findings are "intriguing," but also raise some questions.
"Late-onset epilepsy remains an issue for many and it's common," said Sirven, who has patients with LOE.
Sirven was particularly interested in the findings on white matter hyperintensities.
"Hippocampal volumes have been used but not so much cortical volumes," he said. "I would like to know more about how white matter changes suggest pathology that would explain epilepsy."
Study funding was not disclosed. Stefanidou and Sirven report no relevant financial relationships.
American Academy of Neurology (AAN) 2023 Annual Meeting: Abstract 2533. Presented April 24, 2023.
For more Medscape Neurology news, join us on Facebook and Twitter
Credits:
Lead image: Atthapon Raksthaput/Dreamstime
Image 1: Boston Medical Center
Medscape Medical News © 2023 WebMD, LLC

Send news tips to news@medscape.net.
Cite this: Noninvasive Testing in Midlife Flags Late-Onset Epilepsy Risk - Medscape - Apr 25, 2023.