New data on oral minocycline answer a long-held question about the drug's potential to help with geographic atrophy.
The immune-targeting drug didn't slow the atrophy's expansion across the macula, according to new findings presented at the 2023 annual meeting of the Association for Research in Vision and Ophthalmology in New Orleans.
Geographic atrophy (GA), part of late-stage age-related macular degeneration (AMD), most commonly affects the central macula. Although onset is gradual, the condition eventually results in severe vision loss within 3-4 years as the atrophic area expands. An estimated 1 million people in the United States, or 20% of people with AMD, have this advanced form of dry macular degeneration.

"Both from genetic and biochemical evidence, it's clear that the innate immune system is strongly involved in age-related macular degeneration," said Tiarnán Keenan, MD, PhD, staff clinician in retinal disease at the National Eye Institute, Bethesda, Maryland, and the lead author of the study.
Ophthalmologists have long wondered if an antibiotic like minocycline could be used to target the activated microglia cells, the innate immune cells that can drive or resolve inflammation and that appear at or near "the scene of the crime" in AMD patients, Keenan said.
Studies of cell cultures and animal models showed minocycline protected the retinal cells. But the clinical investigation wasn't so promising.
The multicenter, phase 2 trial included 21 patients who completed at least 33 months of observation. First, each participant's disease progression was measured in a 9-month run-in before randomization. Patients then took minocycline twice daily for 3 years. In the end, researchers found patients' disease progression after two years of treatment was not significantly different from the run-in phase.
A total of 46 adverse events attributed to the treatment were reported, including increased concentrations of thyroid-stimulating hormone, skin hyperpigmentation, and gastrointestinal issues.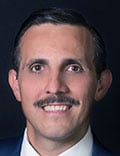 Although the results were disappointing, "this is not a surprise because it's a very difficult nut to crack, geographic atrophy," said Demetrios Vavvas, MD, PhD, professor of ophthalmology at Harvard Medical School and director of the Retina Service at Mass Eye and Ear in Boston. Geographic atrophy is a complicated disease that varies widely among patients, said Vavvas, who was not involved with this study. Still, he added "the study design was very smart."
The negative finding is likely linked to an imperfect understanding of GA, Keenan said. Either activated microglial cells are not contributing to the expansion of damage to the retina, he said, or minocycline doesn't act as expected at the site of atrophy.
Microglia do have a role in retina maintenance and clearing debris, so they may be responding to the disease rather than causing it, Vavvas added. Or it may be that the hypothesis is correct but the effect was so mild that it was impossible to detect, he said.
In February, the US Food and Drug Administration approved the first drug (pegcetacoplan injection) to slow the expansion of GA. But the drug, under the brand name Syfovre (Apellis Pharmaceuticals), "does not improve visual function," Vavvas said.
"So, there's still an unmet need," Keenan stressed, adding that patients need a more effective treatment with a lower risk profile.
Keenan said it might be worth studying minocycline's effect earlier in AMD, in patients without geographic atrophy, for potential prevention.
The study was funded by the National Eye Institute Intramural Research Program. Keenan and Vavvas report no relevant financial relationships.
Association for Research in Vision and Ophthalmology 2023 annual meeting: Abstract 5058. Presented April 27, 2023.
Donavyn Coffey is a Kentucky-based journalist reporting on healthcare, the environment, and anything that affects the way we eat. She has a master's degree from NYU's Arthur L. Carter Journalism Institute and a master's in molecular nutrition from Aarhus University in Denmark. You can see more of her work in Wired, Scientific American, Popular Science, and elsewhere.
For more news, follow Medscape on Facebook, Twitter, Instagram, YouTube, and LinkedIn
Credits:
Lead Image: Drillone/Dreamstime
Image 1: National Eye Institute
Image 2: Mass Eye and Ear
Medscape Medical News © 2023 WebMD, LLC

Send news tips to news@medscape.net.
Cite this: Minocycline Doesn't Slow Geographic Atrophy in Age-Related Macular Degeneration - Medscape - Apr 27, 2023.