A significant gap in treatment initiation persists among First Nations patients with hepatitis C virus (HCV) infection, according to new data.
In a retrospective cohort study that included almost 5000 First Nations patients who tested positive for HCV antibody, 42.2% of participants who underwent HCV RNA genotyping initiated treatment.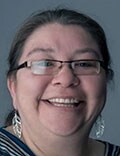 "First Nations peoples in Ontario and across Canada have poorer health status and higher rates of health problems, whether it's diabetes or cancer," study author Lyndia Jones, director of health for the Independent First Nations of Ontario, told Medscape Medical News. "The rate of disparities we reported for hepatitis C I knew would be higher, but I didn't know it was going to be that high. That was alarming to me. We need to do a lot of work here." Jones is also a member of the Ontario First Nations HIV/AIDS Education Circle.
The study was published online April 11 in CMAJ.
Poor Follow-Through
HCV infection remains an important public health problem in Canada, according to the authors. Direct-acting antiviral (DAA) regimens have revolutionized treatment of HCV infection. Second-generation DAA agents became available in Canada in 2014.
First Nations and other indigenous peoples are a priority for the Canadian Network on Hepatitis C, which aims to eliminate viral hepatitis as a public health threat by 2030. That goal is consistent with the goal outlined in the World Health Organization's Global Hepatitis Report, 2017. The purpose of the current study was to track the progress of care of First Nations peoples in Ontario who test positive for HCV antibodies.
The researchers defined the care cascade for HCV as consisting of six stages. The first stage occurs when a patient tests positive on an HCV antibody test. The next stage is for the patient to undergo an HCV RNA test. If the result of that test is positive, the patient undergoes HCV genotyping, followed by treatment initiation. The final stage is sustained viral response.
From 1999 through 2018, 40,533 First Nations peoples in Ontario underwent testing for HCV antibodies. By the end of 2018, 35,775 of these patients were alive and still lived in the province. Of this group, 4962 had ever tested positive for HCV.
Most (83.0%) patients who tested positive for HCV antibodies were tested for HCV RNA. About 60% of the latter group tested positive; of those patients, 95.7% underwent genotyping. Yet 42.2% of patients who underwent genotyping went on to start treatment. Among those who started treatment, 79.9% achieved sustained viral response.
The researchers compared outcomes in two eras of the study period: that ending in 2013, defined as the pre-DAA era, and that from 2014 to 2018. From 2013 to 2018, the rate of HCV RNA testing improved by 13.2%, and treatment initiation among patients who underwent genotyping improved by 26.8%. "Despite these improvements, our results showed a major gap in the treatment initiation stage of the cascade of care for First Nations peoples," the authors write.
The study methodology makes the findings noteworthy, said Jones. The population-based retrospective cohort study used administrative data from the Indian Registry system, which includes all people registered as First Nations members with the Canadian federal government, along with data from the Ontario health system, including HCV testing records for the study period from Public Health Ontario.
This study thus provides the first credible data on the scope of HCV infection in First Nations peoples in Ontario, said Jones. "It's going to make evidence-informed decisions for our political leaders and for our frontline caregivers in those communities to have those discussions about prevention, screening, and treatment," she said.
The study also identifies reasons for care gaps, she added. "In the First Nations communities, we don't have public transportation, and to access healthcare services outside of our communities, some of us have to travel very far, and so that might be a deterrent," she said. "The other factor is what they face in the healthcare system, the stigma and probably racism, so that's probably why a lot of our people don't go back."
Acknowledgement of Partnership
Commenting on the findings for Medscape, Kate Dunn, BSN, MPH, a PhD candidate and indigenous health research associate at the University of Calgary in Alberta, said that the statistical analysis, particularly regarding the care cascade, is robust, and the methodology this study used, which entailed engaging First Peoples communities in Ontario, is noteworthy.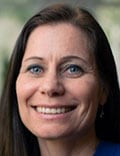 "Numbers can tell us part of a story, but they can't tell us all of the story," she said. "This research is great in that it included a lot more acknowledgment of partnership with indigenous organizations; indigenous tribal leadership and ownership, control, access, and possession guidelines; and respective reciprocity, which I think is quite new in this space."
She added, "There's an obvious and purposeful acknowledgment of the colonial impacts to these numbers and also pointing out the resilience of indigenous people."
The study received funding from the Canadian Institutes of Health Research. Jones reports no relevant financial relationships. Dunn reports relationships with AbbVie and Gilead.
CMAJ. Published online April 11, 2023. Full text
Richard Mark Kirkner is a medical journalist based in the Philadelphia area.
For more news, follow Medscape on Facebook, Twitter, Instagram, and YouTube.
Credits:
Lead image: Kateryna Kon/Dreamstime
Image 1: First Nations of Ontario
Image 2: University of Calgary
Medscape Medical News © 2023 WebMD, LLC

Send news tips to news@medscape.net.
Cite this: Gap in Hepatitis C Treatment Initiation in First Nations Patients - Medscape - Apr 14, 2023.