A concerted, community-wide effort to teach youngsters the importance of gun safety can shield children from their exposure to handguns, according to a recently released study.
The study was based on Communities That Care (CTC), an initiative that provides a blueprint for community members to coordinate their work around a common data-driven and evidence-based plan. Using data to identify the needs of local young people, CTC develops programs to reduce risky youth behaviors.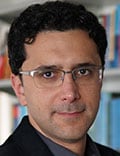 "Findings of this study demonstrate the potential for community-based programs delivered early in life to reduce high-risk, handgun-related behavior, and in turn prevent harm and injury," lead author Ali Rowhani-Rahbar, MD, PhD, MPH, of the Department of Epidemiology at the University of Washington in Seattle, told Medscape News. "Further investments in such programs may translate into meaningful changes in the burden of this important public health and public safety challenge."
Other CTC studies have illustrated the benefits of the program on reducing drinking alcohol, smoking cigarettes, using illegal drugs, and engaging in delinquent behavior. The new study, which appeared April 6 in JAMA Network Open, specifically targeted carrying of handguns in early adolescence through young adulthood.
Firearms have become the leading killer of children in the United States, claiming the lives of 4357 children aged 1-19 in 2020. More than 4.6 million US children live in homes with unsecured firearms, according to Moms Demand Action, an advocacy group.
The researchers looked at the effects of CTC initiatives in seven states across 24 communities with populations ranging from 1500 to 50,000 people. The cluster randomized clinical trial enrolled 4407 youth in grade 5 and repeatedly surveyed them through grade 12. Participating states were Colorado, Illinois, Kansas, Maine, Oregon, Utah, and Washington, where the communities' mayors, city managers, school superintendents, and lead law enforcement officers agreed to join the effort.
Episodes of handgun carrying were assessed from 6th through 12th grade. Researchers asked students about the frequency they carried guns, with options ranging from "never" to "as many as 40 or more times."
Community coalitions organized between one to five preventive programs aimed at training parents and providing mentoring and tutoring to students with a variety of school-based programs. CTC reduced the prevalence of carrying a handgun in the previous year by 27% at a given grade and by 24% cumulatively, according to the researchers.
"Up until now, its impact specifically on handgun carrying had not been tested. We did not study its impact on gun injury or death," Rowhani-Rahbar said. "That will need to happen in the future."
"Brilliant" Approach
"A study like this that focuses on upstream predictors shows you can have a robust impact," Eric Fleegler, MD, MPH, an associate professor of pediatrics and emergency medicine at Harvard Medical School in Boston. "What's so brilliant about this study is that it tracks the effects through 24 different towns, whereas other studies usually focus on one community at a time."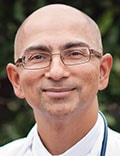 A deeper insight into patterns of gun ownership among youth in rural areas is "greatly needed," said Sanjay Batish, MD, a solo practitioner in the rural town of Leland, N.C. "There is very little research on what's happening in gun ownership across swaths of America and even less is known from a pediatric POV. It's cool to have this intriguing and wonderful CTC model," Batish said. Batish and Fleegler were not involved with this study.
On a smaller scale, Batish conducted a survey aimed at intercepting youth with a focus on gun violence and making the topic a centerpiece of conversation with kids and their parents during office visits. He also wanted to highlight that a series of questions can provide other primary care physicians with tools to reduce the risks among their patients.
Batish, who presented his findings in November at the 2022 annual meeting of the North American Primary Care Research Group, asked 66 of his adolescent rural patients, ages 14-24 years, about how often within a 6-month period a patient was involved in a serious physical fight, heard gunshots, or was threatened with a weapon, and how many of their friends carried dangerous weapons.
Using the CTC model, Batish said, research in other areas could be mined for data related to gun safety. "What other large studies looking at such issues as drug usage, homelessness, and food insecurities could be reevaluated with questions about gun storage?" he said. "What if other researchers could go back to a treasure trove of data in previous studies that could lead to even more insight?"
Still, the new study had limitations. "Analyses were based on self-report data which are subject to social desirability and recall biases," said Paul Friedman, JD, executive director of Safer Country, a nonprofit advocacy group, adding that communities, not students, were randomized into intervention groups in the trial. "It is unlikely that students in the study were aware of the intervention," he said.
The survey did not ask how or from whom they obtained the weapons, or why they carried firearms.
However, Friedman said, the study prompted important discussions. "It is noteworthy that the researchers expressed the desire to explore whether this program may lead to reduced gun violence," he said. "It's essential we identify whatever might do that."
One of the study authors reported receiving grants from the State of Washington and Grandmothers Against Gun Violence Foundation outside the submitted work. The study was supported by a research grant from the US Centers for Disease Control and Prevention as well as a research grant from the National Institute on Drug Abuse, with cofunding from the National Cancer Institute, the National Institute of Child Health and Human Development, the National Institute of Mental Health, the Center for Substance Abuse Prevention, and the National Institute on Alcohol Abuse and Alcoholism.
JAMA Netw Open. Published online April 6, 2023. Full text
Sharon Donovan is a journalist in New Orleans.
For more news, follow Medscape on Facebook, Twitter, Instagram, YouTube, and LinkedIn
Credits:
Lead image: Dreamstime
Image 1: Department of Epidemiology - Communications at the University of Washington
Image 2: Dr. Sanjay Batish
Medscape Medical News © 2023 WebMD, LLC

Send news tips to news@medscape.net.
Cite this: Early Intervention Can Keep Guns Out ofYouths' Hands - Medscape - Apr 13, 2023.