Increasing intake of folate and vitamin B6 beyond recommended daily levels offers no protective benefit against Parkinson's disease (PD), a new study shows.
Though there was some evidence that vitamin B12 early in life was associated with decreased PD risk, the findings were inconsistent and were only observed in people whose daily intake was 10 times the recommended level.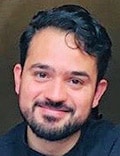 "The results of this large prospective study do not support the hypothesis that increasing folate or vitamin B6 intakes above the current levels would reduce PD risk in this population of mostly White US health professionals," lead investigator Mario H. Flores-Torres, MD, PhD, a research scientist in the Department of Nutrition at the Harvard T.H. Chan School of Public Health, Boston, Massachusetts, told Medscape Medical News.
However, he added, the study "leaves open the possibility that in some individuals the intake of vitamin B12 contributes to PD risk — a finding that warrants further research."
The findings were published online March 20 in Movement Disorders.
Mixed Findings
Previous studies have suggested B vitamins — including folate, B6 and B12 — might affect PD risk, but results have been mixed.
The new study included 80,965 women from the Nurses' Health Study (1984-2016) and 48,837 men from the Health Professionals Follow-up Study (1986-2016). The average age at baseline was 50 years in women and 54 years in men, and participants were followed for about 30 years.
Participants completed questionnaires about diet at the beginning of the study and again every 4 years.
To account for the possibility of reverse causation due to the long prodromal phase of PD, investigators conducted lagged analyses at 8, 12, 16, and 20 years.
During the follow-up period, 1426 incident cases of PD were diagnosed (687 in women and 739 in men).
Researchers found no link between reduced PD risk and intake of vitamin B6 or folate.
Though the total cumulative average intake of vitamin B12 was not associated with PD risk, investigators noted a modest decrease in risk between those with highest baseline of B12 and participants with the lowest baseline levels (hazard ratio, 0.80; P = .01).
Individuals in the highest quintile of B12 intake at baseline had an average intake of 21-22 mcg/d, close to 10 times the recommended daily intake of 2.4 mcg/d.
"Although some of our results suggest that a higher intake of vitamin B12 may decrease the risk of PD in a population of US health professionals, the associations we observed were modest and not entirely consistent," Flores-Torres said.
"Additional studies need to confirm our findings to better understand whether people who take higher amounts of B12 younger in life may have a protective benefit against PD," he added.
The Whole Picture?
Commenting on the findings for Medscape Medical News, Rebecca Gilbert, MD, PhD, chief scientific officer of the American Parkinson Disease Association, New York City, New York, noted that checking B vitamin levels is a fairly standard practice for most clinicians. In that regard, this study highlights why this is important.
"Neurologists will often test B12 levels and recommend a supplement if your level is below the normal range," she said. "No one is questioning the value of B12 for nerves and recommend that B12 is in the normal to high normal range."
But understanding how B vitamins may or may not affect PD risk might require a different kind of study.
"This analysis, much like many others, is trying so hard to figure out what is it in diets that affects Parkinson's disease risk," Gilbert said. "But we have yet to say these are the nutrients that prevent Parkinson's or increase the risk."
One reason for the conflicting results in studies such as this could be that the explanation for the link between diet and PD risk may not be in specific minerals consumed but rather in the diet as a whole.
"Focusing on specific elements of a diet may not give us the answer," Gilbert said. "We should be analyzing diet as a complete holistic picture because it's not just the elements but how everything in what we eat works together."
The study was funded by the National Institutes of Health and the Parkinson's Foundation. Flores-Torres and Gilbert report no relevant conflicts.
Movement Disorders. Published online March 20, 2023. Abstract
Kelli Whitlock Burton is a reporter for Medscape Medical News covering neurology and psychiatry.
For more Medscape Neurology news, join us on Facebook and Twitter
Follow Medscape on Facebook, Twitter, Instagram, and YouTube
Credits:
Lead image: Tatjana Baibakova/Dreamstime
Image 1: Mario H. Flores-Torres, MD, PhD
Medscape Medical News © 2023 WebMD, LLC

Send news tips to news@medscape.net.
Cite this: Do B Vitamins Reduce Parkinson's Risk? - Medscape - Mar 29, 2023.