Anifrolumab appears to improve outcomes in patients with refractory discoid lupus erythematosus (DLE), especially in those with severe or recalcitrant disease, a small retrospective study reports.
DLE, the most common form of chronic cutaneous lupus erythematosus, can permanently scar and disfigure patients, and traditional treatments such as antimalarials, steroid-sparing immunosuppressive agents, thalidomide, retinoids, and lenalidomide don't consistently improve refractory DLE, the authors noted.
"All patients demonstrated significant improvement in symptomatology and disease activity within 2 months of initiating anifrolumab," lead study author Katharina Shaw, MD, of the department of dermatology of Brigham and Women's Hospital and Harvard Medical School, both in Boston, and colleagues wrote in a research letter published in JAMA Dermatology. "These early results highlight the potential for anifrolumab to be a viable therapeutic option for patients with DLE, particularly those with severe or recalcitrant disease."
The Food and Drug Administration approved anifrolumab (Saphnelo), a human monoclonal antibody targeting type 1 interferon receptor subunit 1, in 2021 for adults with moderate to severe systemic lupus erythematosus, but it has not been approved for the treatment of DLE.
Dr. Shaw and colleagues queried the medical records from Brigham and Women's Hospital and Massachusetts General Hospital, Boston, to find all cases of DLE based on biopsy, expert opinion, or both from January 2000 to October 2022.
The researchers identified eight female patients who had received anifrolumab for at least 8 weeks. The women were aged between 19 and 75 years (median, 42.5 years), and all had DLE recalcitrant to standard therapies and had been treated with hydroxychloroquine and between 1 and 10 other drugs, most commonly methotrexate and mycophenolate mofetil (MMF).
The authors looked for improvements in patient-reported symptoms and Cutaneous Lupus Erythematosus Disease Area and Severity Index scores, including CLASI A (activity) score 0-70, and CLASI-D (damage) score 0-56.
All patients showed significantly improved symptoms and disease activity within 2 months of their first infusion of the treatment. The mean decrease and mean percentage decrease in CLASI-A scores were 17.1 and 65.1%, respectively. The mean decrease and mean percentage decrease in CLASI-D scores were 0.5 and 2.9%, respectively.
The rapid clinical improvements with anifrolumab, compared with improvements with traditional medications, were striking, the authors wrote. "Given the risk for permanent scarring, dyspigmentation, and alopecia with poorly controlled DLE, the importance of rapidly mitigating disease activity cannot be overemphasized."
They acknowledged that the results are limited by the study's small sample size and retrospective design, and they recommend larger related prospective studies.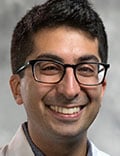 Asked to comment on the results, Kaveh Ardalan, MD, MS, assistant professor of pediatrics in the division of pediatric rheumatology at Duke University, Durham, N.C., said that finding new DLE therapeutics is important because of the huge impact of uncontrolled DLE on patients' quality of life, body image, and social roles.
Dr. Ardalan noted that he sees DLE in his pediatric patients, "either as an isolated finding or in the context of systemic lupus erythematosus. Anifrolumab is not approved by the FDA to treat DLE or children.
"Randomized controlled trials, including the TULIP-1 and TULIP-2 studies of anifrolumab in systemic lupus, have indicated that lupus skin manifestations can improve in patients who receive anifrolumab," said Dr. Ardalan, who was not involved in the study. "And we know that type I interferons are major drivers of cutaneous disease activity in patients with lupus, so targeting that mechanism with anifrolumab makes biological sense."
The authors' use of the validated CLASI classification system to quantify disease activity and damage over time, and their determination of the length of time for the drug to take effect are strengths of the study, he added.
Funding information was not provided. Two authors reported financial relationships with Pfizer, which does not manufacture anifrolumab. Dr. Ardalan reported no conflicts of interest with the study.
This article originally appeared on MDedge.com, part of the Medscape Professional Network.
Credits:
Lead image: AstraZeneca
Image 1: Dr. Kaveh Ardalan
© 2023 Frontline Medical Communications Inc.

Cite this: Anifrolumab Shows Promise in Refractory Discoid Lupus - Medscape - Mar 27, 2023.