Social media and mainstream media websites are full of stories on the new wonder weight loss drug: Ozempic. Even Hollywood stars are talking about it.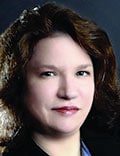 Recently, the zealous prescribing of this diabetes medication fueled a 6-month shortage making it difficult for anyone to get it. Part of the problem stems from digital access to these medications where a patient can get a prescription online or via a telemedicine platform. Additionally, certain weight loss programs contributed to promoting the weight loss benefits.
It is important to remember when prescribing Ozempic that it has not received FDA approval to serve as a weight loss medication but rather as a medication used to treat type 2 diabetes mellitus. Doctors use many medications off label, but this must be done with the whole picture in mind.
Ozempic is a glucagon-like peptide-1 (GLP-1) agonist, with the generic name semaglutide, that lowers hemoglobin A1c in patients with diabetes and lowers the risk of cardiovascular events. Semaglutide is also sold as Wegovy, which is indicated for weight loss. Both Ozempic and Wegovy are sold in multiple doses, but the target dose for Wegovy is higher.
Weight loss with Wegovy is, on average, higher than that seen with Ozempic. However, it is often more difficult to get Wegovy covered by health insurance companies.
As doctors, we must be stewards of the medications we are prescribing. Clearly, the Internet should not be driving our prescribing habits. Prescribing Ozempic for weight loss can make it more difficult for patients with diabetes to receive it, and we should consider other options until it is more available and/or receives FDA approval for treating obesity.
Most of us have seen our patients with diabetes having difficulty getting a prescription for Ozempic filled, either because it is on back-order or because of a lack of coverage. Insurance companies have no incentive to lower the cost when it is in such high demand at its current rate. For these patients, lowering their A1c can be life-saving and prevent complications of diabetes, such as kidney failure and heart disease. In our current environment, we should reserve prescribing Ozempic for our patients with diabetes who need it more. Wegovy is available and can be prescribed for patients wishing to lose weight.
Many patients are looking for a magic cure. Neither medication is that. Patients need to start with making lifestyle changes first. In primary care, advising on and helping patients implement those are often our most difficult tasks. However, no medication is going to work unless the patient makes adjustments to their diet and amount and type of movement they are doing. In patients who have a hard time changing their diet, lowering carbohydrate intake may be a good first step. Exercising, or being more active if a patient is unable to formally exercise, is an important therapy.
As we all know, metformin is the usual preferred method for the treatment of type 2 diabetes unless contraindicated in a given patient. There are many oral diabetes medications available, and which of these and how these are prescribed need to be tailored to the individual patient. Ozempic can be used when a patient is failing on metformin, or other oral meds, or if they would rather do a weekly injection rather than remembering to take daily pills, for example.
Obesity has reached epidemic proportions in the United States. According to the CDC, more than 40% of the U.S. population is obese. Additionally, millions of children between the ages of 2 and 19 are now considered obese, and the medical complications for these individuals ares yet to be seen. Plus, many of us are seeing higher frequencies of diabetes, hypertension, and other chronic medical conditions in adolescents in our daily practices.
Our war against obesity is a fight for future lives and having more tools available is definitely a help. Like with patients with diabetes, all treatment regimens should start off with lifestyle modifications. Fad diets rarely result in long-term weight loss.
There are several medications now available to help with weight loss, Wegovy being just one of them. Patients often come to us with their own personal preferences, and it is our job to guide them on the best course to take. Some people may prefer a weekly injection. There are oral medications available, such as Contrave and Phentermine, and the best one should be decided upon by the patient and doctor after a discussion of the risks.
Let's stop prescribing Ozempic for weight loss because nonphysicians say we should. Leave it for our patients with diabetes, those whose lives may depend on taking it. If we didn't have other medications available, it would be a very different story. But, we do, and we need to resist the pressure others place on us and do the right thing for all of our patients.
*This article was updated on 3/23/2023.
Dr. Girgis practices family medicine in South River, N.J., and is a clinical assistant professor of family medicine at Robert Wood Johnson Medical School, New Brunswick, N.J. She has no conflicts related to this piece. You can contact her at fpnews@mdedge.com.
This article originally appeared on MDedge.com, part of the Medscape Professional Network.
Follow Medscape on Facebook, Twitter, Instagram, and YouTube
Credits:
Lead image: Luchschen/Dreamstime
Image 1: Linda Girgis/MDedge
© 2023 Frontline Medical Communications Inc.

Any views expressed above are the author's own and do not necessarily reflect the views of MDedge or its affiliates.
Cite this: Ozempic: The Latest Weight Loss Craze and How Overprescribing Is Harming Patients - Medscape - Mar 27, 2023.