NEW ORLEANS — A monoclonal antibody targeting interferon beta (IFN-beta) provided substantial reductions in the skin lesions associated with dermatomyositis in a double-blind, placebo-controlled phase 2 trial, according to results presented as a late-breaker at the annual meeting of the American Academy of Dermatology.
"These findings support the inhibition of IFN-beta as a promising therapeutic strategy in skin-predominant disease," said principal investigator Aaron Mangold, MD, associate professor of dermatology, Mayo Clinic, Scottsdale, Arizona.
Dermatomyositis, a rare autoimmune inflammatory condition that typically involves both skeletal muscles and skin, is a challenging disease with a diverse set of potential complications.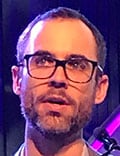 Immunosuppressive and immunomodulatory agents are used with mixed success for myositis, but skin manifestations, which include papular eruptions, heliotrope rash, photoerythema, burning, and pruritus, are often the most troublesome and the most difficult to control. Treatment options other than immunomodulators that target cutaneous involvement — which include steroids, emollients, and photoprotection — are generally modestly effective, according to Mangold.
Targeting an Elevated Cytokine
Interest in IFN-beta, which is elevated in the blood of individuals with dermatomyositis, was triggered by evidence that this cytokine plays an important role in driving the skin inflammation, Mangold explained.
"The blood concentrations of IFN-beta are positively correlated with cutaneous disease activity and severity," he said.
The study drug, currently known as PF-06823859 (Dazukibart), "is a potent, selective humanized IgG1 neutralizing antibody directed at IFN-beta" Mangold said. A dose-ranging phase 1 study published 2 years ago provided evidence of acceptable pharmacokinetics and safety in healthy individuals to support treatment studies for disorders associated with elevated IFN-beta levels. In addition to dermatomyositis, this includes systemic lupus erythematosus.
In this phase 2 trial, patients whose condition was not improved by at least one standard care therapy for skin manifestations of dermatomyositis were eligible if they had moderate to severe disease as measured with the CDASI (Cutaneous Dermatomyositis Disease Area and Severity Index), according to Mangold. During the study, patients were allowed to remain on a disease modifying antirheumatic drug (DMARD) and/or prednisone if they had been on stable doses and did not change the dose.
After a screening run-in, the trial had two blinded stages. In stage 1, 30 patients were randomly assigned either to 600 mg of PF-06823859 or to placebo, both administered intravenously every 4 weeks. A second cohort of 25 patients was randomly assigned in stage 2 to placebo, 150 mg of PF-06823859, or 600 mg of PF-06823859. The primary endpoint assessed at 12 weeks was a >5-point reduction in CDASI score or >40% CDASI improvement from baseline.
Both endpoints are associated with a clinically meaningful response in regard to an improved quality of life, according to Mangold.
Both Doses Better Than Placebo
In results from the stage 1 portion, the mean reduction in CDASI at 12 weeks after three doses of the assigned therapy was 18.8 points in the active treatment group vs 3.9 points in the placebo group. In pooled data from stage 1 and 2, the reductions were 16.6 points, 19.2 points, and 2.9 points for the 150 mg, 600 mg, and placebo arms, respectively. Both doses achieved a highly significant advantage over placebo.
For both stages and doses, the response curves of the active treatment groups and the placebo group diverged almost immediately. By 4 weeks, both measures of CDASI reductions on active therapy were significantly improved relative to placebo, and the response curves had a consistent downward slope through the end of the 12-week study, Mangold reported.
The majority of patients responded by either of the primary endpoint criteria. For a CDASI reduction of >5 points, the response rates were 100% and 96% for the 150 mg and 600 mg doses of PF-06823859, respectively. The placebo response was 35.7%. For the CDASI reduction of >40%, the rates were 80%, 82.1%, and 7.1% for the 150 mg, 600 mg, and placebo arms, respectively.
"There were no major safety concerns. Most of the treatment-emergent adverse events were mild, and adverse events did not have a relationship to dose," Mangold reported. Notably, there were no cases of herpes zoster, and infections of any kind were low in all study groups.
A phase 3 study is being planned with the 600 mg dose, according to Mangold, but he acknowledged that regulatory authorities have generally required endpoints for both cutaneous and muscle manifestations in previous trials of therapies for dermatomyositis.
It is not yet certain that "there will be a carve-out for skin," he said in answer to a question about investigations moving forward. So far, studies have been focused on skin response. However, a meaningful degree of benefit against muscle involvement, which has not yet been well studied, has not been ruled out.
Even though this is a phase 2 trial with small numbers, it was controlled and blinded, and the potential of an inhibitor of IFN-beta to control the skin manifestations of dermatomyositis "is kind of a big deal," said Paul Nghiem, MD, PhD, professor of dermatology, University of Washington, Seattle.
"There is definitely an unmet need for better therapies to control the skin involvement," Nghiem said.
Hensin Tsao, MD, PhD, clinical director of the Melanoma and Pigmented Lesion Center at Massachusetts General Hospital, Boston, agreed. Like Nghiem, Tsao was a panelist during the late-breaker session, and he was impressed by the data.
"This is something that is definitely newsworthy," Tsao said.
Mangold reports financial relationships with Actelion, Amgen, Corbus, Eli Lilly, Incyte, miRagen, Novartis, Regeneron, Solagenix, Sun Pharmaceuticals, Teva, and Pfizer, which provided funding for this trial. Both Nghiem and Tsao report no financial relationships relevant to this topic.
American Academy of Dermatology (AAD) 2023 Annual Meeting: Late-breaking Research Session S042. Presented March 18, 2023.
For more news, follow Medscape on Facebook, Twitter, Instagram, YouTube, and LinkedIn
Credits:
Lead image: Wikimedia Commons
Image 1: Ted Bosworth
Medscape Medical News © 2023 WebMD, LLC

Send news tips to news@medscape.net.
Cite this: Novel Therapy Shows Promise for Treatment of Skin-Predominant Dermatomyositis - Medscape - Mar 20, 2023.