When faculty and students from the University of San Diego's (USD) School of Nursing, San Diego, California, boarded flights to Uganda recently, they looked forward to working with patients and providers at the region's oldest children's hospital and gaining valuable hands-on experience in global health. But, instead, they received a high-stakes lesson — 32,000 feet in the air.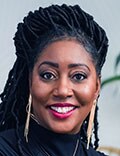 Rakiema Sellars-Pompey, BSN, RN, and Stefan Panov, BSN, RN, both seniors in USD's doctor of nursing practice (DNP) program who will graduate in May, were together with two colleagues on the second leg of the long flight. They were nodding off to sleep when a flight attendant requested emergency assistance over the intercom.
Once the nurses reached the back of the plane, they saw another flight attendant — one they had just been joking with earlier — lying on the floor. Although he was alert and oriented, the foursome began taking his vitals and gathering information.
"Our DNP program sets us up for taking a good history and a proper assessment," Sellars-Pompey, an Army nurse who has worked in the emergency department for 14 years, told Medscape Medical News. The nurses observed that the crewmember was tachycardic with slightly elevated blood pressure and he explained that he had been experiencing vomiting and diarrhea.
They quickly determined that severe dehydration was the likely culprit. But, midflight, they worried a lack of medical supplies might prevent adequate interventions.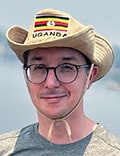 "I figured the plane had an [automated external defibrillator] (AED), but it never crossed my mind that they'd have a bag full of supplies," said Panov, a neurosurgery nurse with more than a decade of experience. After starting an IV and giving a liter of fluids and nausea medication, the flight attendant began feeling better. The nurses monitored the flight attendant until paramedics took over in Amsterdam, where the group boarded their flight to Mbarara, Uganda.
Unbeknownst to the students, their nursing instructor had an equally exciting flight.
"I traveled a couple of days earlier than [the students] to get on the ground and make sure everything was set," said Martha Grant Fuller, PhD, APRN, associate professor of nursing at USD.
Also on the second leg of her flight, Fuller heard a flight attendant ask for emergency assistance. An older woman had become nonresponsive.
"We gave her oxygen and rendered assistance," said Fuller, who was joined by a German physician and a US resident physician and nurse. "I don't have a diagnosis, but her response was like somebody having a seizure or neurologic event."
Fuller and the other healthcare professionals stayed with the woman until the plane landed in Amsterdam, and paramedics intervened.
Delta spokesperson Catherine A. Morrow told Medscape their flight attendants receive extensive training to prepare for medical events and have access to an Enhanced Emergency Medical Kit containing equipment and medications. Last summer, the airline added higher-quality diagnostic tools on all aircraft, including automated blood pressure cuffs, medical-grade stethoscopes, pulse oximeters, and temporal thermometers, Morrow said.
Still, Delta crew seek "the expertise of medical professionals when necessary and commend and applaud all medical professionals who step in to assist customers in need."
On the Ground in Uganda
After the students and faculty met in Mbarara and discussed the events, they realized how rare their journeys had been.
A 2021 study estimated that the global incidence of in-flight medical emergencies is 18.2 events per million passengers. During flights, the four most common health issues are syncope, gastrointestinal complaints, and respiratory and neurological events.
"It was so bizarre that two flights with people from the school had emergencies," said Fuller. "Just a coincidence and more excitement than one needs!"
Although the flights were reasonably well-stocked with medical supplies, the time in Uganda pushed the students to navigate medical situations with more limited resources. Sellars-Pompey knew the disparities were vast, but the state of the healthcare system was sobering.
"We say we're short of nurses in the US, with one nurse to every eight patients on a med-surg floor. In Uganda, they have one nurse to 50 patients," she said. "When we toured the ER, it [looked] like an active shooter just came through with people laid out everywhere. There's no way they can keep up with that daily and not have casualties."
The students cared for patients at Holy Innocents Children's Hospital, a venture former USD faculty member Anita J. Hunter, PhD, RN, helped launch in 2009. Much of the 3-week trip focused on partnering with local clinicians and teaching them how to improve and sustain their medical services, Fuller said.
For example, students and faculty gave continuing education presentations to the nursing staff on various topics, from performing CPR and bedside assessments to preventing catheter-associated urinary tract infections and burnout. "These were topics the staff asked for, so we did what we could to support them and be respectful of their needs," said Fuller. She shared information and donated equipment related to her area of research: the neurodevelopmental assessment and follow-up care of premature, high-risk infants.
Students also worked at an outreach clinic in the neighboring town of Rubindi. "We were basically in a room with no resources, and the physician was still able to come up with a diagnosis and treatment plan while seeing 100 children that day, something nobody in the states does," said Panov.
As the students complete their training and look ahead to graduation in 2 months, they plan to draw on their in-air and Ugandan experiences. For Panov, working seamlessly with his colleagues during the flight was "beautiful," and his time in Uganda was "addictive." In addition, the events fostered his cultural cross-sensitivity and intensified his desire to join Doctors Without Borders in the future.
For Sellars-Pompey, witnessing clinicians functioning without basic supplies and equipment, such as standard blood pressure cuffs, confirmed the benefits of listening and talking to patients. She said healthcare professionals in Uganda are "clinically based," and it's a mentality she plans to replicate in her career as an Army nurse practitioner.
Fuller is proud of the students for stepping in during the emergency. They worked as a team, communicated well, and completed a smooth handoff to the paramedics upon landing.
"They did all the appropriate nurse practitioner interventions," Fuller said. She hopes the students will carry that confidence into their postgraduation careers.
Steph Weber is a Midwest-based freelance journalist specializing in healthcare and law.
For more news, follow Medscape on Facebook, Twitter, Instagram, and YouTube.
Credits:
Images: USD
Medscape Medical News © 2023

Cite this: Nursing Students, Faculty Tackle Dual In-Flight Emergencies - Medscape - Mar 15, 2023.