Physicians are admired for their sacrifice and dedication. Yet beneath the surface lies a painful, quiet reality: Physicians may take their lives more than any other professional, reported at 40 per 100,000. That stat was presented at the 2018 American Psychiatric Association meeting and has been widely debated. A Washington University study published in the journal of the Missouri State Medical Association found that nearly one doctor dies by suicide every day.
The Physicians Foundation says that 55% of physicians know a doctor who considered, attempted, or died by suicide. Doctor's Burden: Medscape Physician Suicide Report 2023 asked over 9000 doctors if they had suicidal thoughts. Nine percent of male physicians and 11% of female physicians said yes.
Why Do So Many Doctors Take Their Own Lives?
"It's not a new phenomenon," says Rajnish Jaiswal, MD, associate chief of emergency medicine at NYC H+H Metropolitan Hospital and assistant professor of emergency medicine at New York Medical College. "There was a paper 150 years ago published in England which commented on the high rates of physician suicides compared to other professionals, and that trend has continued."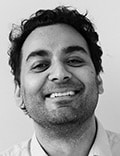 Jaiswal says that the feeling in the physician community is that the numbers are even higher than what's reported, unfortunately, which is an opinion echoed by other doctors Medscape spoke with for this story.
A Perfect Storm
Jodie Eckleberry-Hunt, PhD, a board-certified health psychologist, executive coach, and author, says the most significant culprit historically may be a rigid mindset that many physicians have. "There's black and white, there's a right answer and a wrong answer, there's good and bad, and some physicians have a really hard time flexing," she says.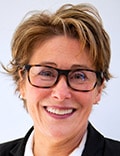 Psychological flexibility underlies resilience. Eckleberry-Hunt tells Medscape, "Think about your bounce factor and how that resilience is protective. Life isn't always going to go well. You have to be able to flex and bounce, and some physicians (not all of them, of course) tend to be lower on cognitive flexibility."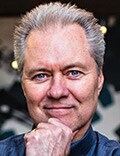 Brad Fern, coach and psychotherapist at Fern Executive and Physician Consulting, LLC, in Minneapolis, says he uses two analogies that help when he works with physicians. One is the evil twins, and the other is the pressure cooker.
Fern says that the evil twins are silence and isolation and that several professions, including physicians, fall prey to these. To put any dent in suicidal ideations and suicide, Fern says, these must be addressed.
"Physicians tend not to talk about what's bothering them, and that's for many different reasons. They disproportionally tend to be great at helping other people but not great at receiving help themselves."
On top of that, there's a pressure cooker where they work. Fern doesn't think anyone would argue that the healthcare system in the US is dysfunctional, at least to some degree. He says that this dysfunction acts like the physicians' pressure cooker.
Add in circumstances, cultures, and day-to-day issues everyone has, like relational issues, parenting issues, and mental health problems. Then, toss in an individual's lower resiliency, the inability to receive help, and a predicament for good measure — a loss, a divorce, or financial woes, for instance, which can overwhelm. Fern says it can be a mathematical equation for suicidal ideation.
Is There a Why?
"Some people think there's a reason for suicide, but often, there's a spectrum of reasons," says Fern. He tells Medscape that some physicians are trying to escape emotional pain. For others, it can be fear or a revenge thing, like, The hell with you, I'm going to kill myself. It can be getting attention the way teens do, as professionals have seen. Then there's the organic component, like brain trauma, brain imbalance, depression, anxiety, or bipolar disorder. And finally, a drug or alcohol issue.
"But the reason why physician suicide is elevated, I think, is because there's this ethos around being silent and, 'I'm going to listen to and solve everyone else's problems, but I'm not going to reach out and get help for my own,' " says Fern. "If you take advantage of mental health services, you're implying that you're mentally ill. And most physicians aren't going to do that."
On the positive side, Eckleberry-Hunt says that she sees many younger physicians discussing trauma. As a result, they're more open to receiving help than previous generations. She speculates whether physicians have always had trauma from their past and whether current-day issues are now triggering it or whether they have more trauma these days. "Are they talking about it more, or is it experienced more?"
The Failure of the System
The building blocks for physician suicide may have been there from the beginning. "From your first day of medical school and throughout your career, there was a very rigid system in place that is quite unforgiving, is quite stressful, and demands a lot," says Jaiswal. And it's within this system that physicians must operate.
"You have all the corporations, entities, organizations, medical societies talking about physician wellness, burnout, and suicide, but the reality is, it's not making that much of a difference," he says.
In her report, "What I've Learned From 1710 Doctor Suicides," Pamelia Wible, MD, who runs a physician suicide helpline that physicians can email and get an immediate callback, likens the current system to assembly line medicine.
Eckleberry-Hunt thinks the message has been bungled in healthcare. Everyone discusses burnout, meditation, self-care, and other essential constructs. "But we don't deal with the root cause [of suicide]. Instead, we teach you soothing strategies."
Further, Jaiswal says that not all physicians who die by suicide experience burnout or are experiencing burnout and that the vast majority of physicians who experience burnout don't have suicidal ideation. "In the sense, that 'let's address physician burnout and that will hopefully translate to a reduced number of physician suicide' ― there is a very tenuous argument to be made for that because that is just one aspect in this complex system....," he says.
We Need More Than Just Lip Service on Suicide
Overall, the experts Medscape spoke with acknowledged that the system is at least talking about physician suicide, which is a big first step. However, most agree that where big health entities go wrong is that they set up programs — wellness or mental health programs, they implement a wellness officer, they write up talking points for physicians who need mental healthcare to get that care ― and they think they've done their job, that they've done what's required to address the problem.
But Jaiswal thinks these are often mostly public-relations rebuttals. Fern suggests, "It's a show that's not effective." And Eckleberry-Hunt says that "even if you had a legit, well-funded well-being program for healthcare providers, you would still have a baseline rate of physician suicide, and that gets down to having drug and alcohol education and talking about having a system for physicians to access that doesn't come along with insurance billing" ― one that doesn't create a paper trail and follow physician licensure and job applications for the rest of their career; one that doesn't associate their mental healthcare with their work institution; one that offers confidentiality.
"For most folks, there is still a big distrust in the system. As physicians, very few of them feel that the system that they're operating in has their best interest at heart. And that is why very few physicians will self-report any mental health issues, depression, or even ideation to colleagues, superiors, or managers," says Jaiswal. Many more feel skeptical about the confidentiality of the programs in place.
The experts acknowledge that many people are trying to work on this and bring about change on multiple levels ― grassroots, department levels, state, and federal. "But I think the biggest thing that the system has to do is earn back the trust of the physician," Jaiswal adds.
"Physician suicide is a very visible problem in a very broken system. So, it'll be very difficult in isolation to treat it without making any systemic changes, because that's happening right now, and it's not working," says Jaiswal.
"The thing that I am most hopeful about is that I am seeing an influx of younger physicians who seek me out, and granted, their training programs tell them to come and see me, but they are ready and willing to talk about their mental health separate from work. They're not coming in saying, 'Here are all the people who I blame.' They're saying, 'These are my struggles, and I want to be a better, happier physician,' " says Eckleberry-Hunt.
Jennifer Nelson is Features Editor, Reports at Medscape. Her work has also appeared at WebMD, Medical Economics, MedPage Today, as well as The Washington Post, AARP, US News & World Report, The Oprah Magazine, Women's Health and others.
For more news, follow Medscape on Facebook, Twitter, Instagram, and YouTube.
Credits:
Lead image: Martinmark/Dreamstime
Image 1: John Midgely
Image 2: Megan McKee
Medscape Medical News © 2023

Cite this: Physician Suicide: Investigating Its Prevalence and Cause - Medscape - Mar 15, 2023.