The Mediterranean diet, which is rich in fruits, vegetables, nuts, whole grains, and seafood, may help protect the aging brain.
Observational data from more than 60,000 adults showed that greater adherence to a Mediterranean diet was associated with up to a 23% lower risk of developing dementia over an average of 9 years.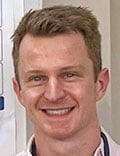 "Importantly, we found that even for those with higher genetic risk, having a more Mediterranean-like diet reduced the likelihood of developing dementia," study investigator Oliver Shannon, PhD, with Newcastle University, Newcastle Upon Tyne, UK, told Medscape Medical News.
"For individuals looking to make healthy lifestyle choices to reduce their risk of dementia, adopting a Mediterranean-like diet could be one strategy to help reduce dementia risk, even for those with higher genetic risk," Shannon added.
The study was published online March 14 in BMC Medicine.
Novel Data
The Mediterranean diet (MedDiet) has been proposed as a way to reduce dementia risk, but current evidence is "inconclusive" and is largely derived from small cohorts with limited dementia cases. Few studies have explored the interaction between diet and genetic risk of dementia, the investigators note.
To investigate further, the researchers analyzed genetic and dietary data from 60,298 adults from the UK Biobank.
They quantified MedDiet adherence using two scores ― the 14-point MedDiet Adherence Screener (MEDAS) score, which is used widely in trials and observational studies, and the 15-point MedDiet PYRAMID score, which is used widely in epidemiologic studies.
Participants were aged 60 and older at recruitment. During mean follow-up of 9.1 years, 882 developed dementia.
Higher MedDiet adherence was associated with lower dementia risk, with a hazard ratio (HR) of 0.77 (95% CI, 0.65 – 0.91) for MEDAS and 0.86 (95% CI, 0.73 – 1.02) for PYRAMID for the highest vs lowest tertiles.
The absolute risk of dementia in the low, medium, and high MedDiet adherence groups, as defined by the MEDAS score, was 1.73%, 1.50%, and 1.18%, respectively. Using this score, individuals with moderate and high MedDiet adherence had 0.23% and 0.55% lower absolute risk of dementia than peers with low MedDiet adherence.
Using the PYRAMID score, the absolute risk of dementia in the low, medium, and high MedDiet adherence groups was 1.67%, 1.53%, and 1.21%, respectively. Moderate and high MedDiet adherence groups had 0.14% and 0.46% lower absolute risk of dementia than peers in the low MedDiet adherence group.
There was no significant interaction between MedDiet adherence defined by either score and polygenic risk for dementia, including APOE ε4. This suggests that the association of greater adherence to a Mediterranean diet and reduced dementia risk remains, irrespective of the individual genetic risk for dementia, the researchers note.
However, they caution, this finding was not consistent across all sensitivity analyses, and further research is needed to assess the interaction between diet and genetics on dementia risk.
Caveats, Cautionary Notes
In a statement from the UK-based nonprofit and independent Science Media Centre, David Curtis, MBBS, MD, PhD, with University College London's Genetics Institute, noted that this observational study suggests a "moderately lower risk" of developing dementia in people who adhere more closely to a MedDiet.
"However, it is not clear that this does not reflect the fact that they may have a generally more healthy lifestyle. Thus, it is not clear that such a diet itself reduces dementia risk, although it is plausible that it might do so," said Curtis.
He said it's also important to note that the study focused on all forms of dementia, not specifically Alzheimer's disease. In Curtis' opinion, "if there is an effect of diet, then it is more likely to be on cardiovascular health in general and hence to impact dementia due to vascular disease rather than Alzheimer's disease."
Also weighing in, Susan Mitchell, PhD, with Alzheimer's Research UK, noted that there is a "wealth of evidence that eating a healthy, balanced diet can help reduce the risk of cognitive decline. But evidence for specific diets is much less clear cut.
"This new, large study adds to this overall picture, but it only drew on data from people with White, British, or Irish ancestry. More research is needed to build on its intriguing findings and uncover whether these reported benefits also translate to minority communities, where historically, dementia has often been misunderstood and highly stigmatized, and where awareness of how people can reduce their risk is low," said Mitchell.
"While there are no sure-fire ways to prevent dementia yet, a diet rich in fruit and vegetables, along with plenty of exercise and not smoking, all contribute to good heart health, which in turn helps to protect our brain from diseases that lead to dementia," she added.
The study was conducted as part of the NuBrain consortium, which is funded by the UK Nutrition Research Partnership, an initiative supported by the Medical Research Council, the Biotechnology and Biological Sciences Research Council, and the National Institute for Health Research. Shannon, Curtis, and Mitchell have disclosed no relevant financial relationships.
BMC Med. Published online March 14, 2023. Full text
For more Medscape Psychiatry news, join us on Facebook and Twitter.
Credits:
Lead image: Dreamstime
Image 1: Dr Oliver Shannon
Medscape Medical News © 2023 WebMD, LLC

Send news tips to news@medscape.net.
Cite this: Mediterranean Diet Guards Against Dementia, Regardless of Genetic Risk - Medscape - Mar 14, 2023.