Editor's note: Find the latest long COVID news and guidance in Medscape's Long COVID Resource Center.
Even mild cases of COVID-19 can affect the function and structure of the brain, early research suggests.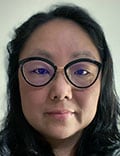 "Our results suggest a severe pattern of changes in how the brain communicates as well as its structure, mainly in people with anxiety and depression with long COVID syndrome, which affects so many people," study investigator Clarissa Yasuda, MD, PhD, from University of Campinas, São Paulo, Brazil, said in a news release.
"The magnitude of these changes suggests that they could lead to problems with memory and thinking skills, so we need to be exploring holistic treatments even for people mildly affected by COVID-19," Yasuda added.
The study was released early, ahead of presentation at the upcoming American Academy of Neurology (AAN) 2023 Annual Meeting in April.
Brain Shrinkage
Some studies have shown a high prevalence of symptoms of anxiety and depression in COVID-19 survivors, but few have investigated the associated cerebral changes, Yasuda told Medscape Medical News.
The study included 254 adults (177 women, 77 men, median age 41 years) who had mild COVID-19 a median of 82 days earlier. A total of 102 had symptoms of both anxiety and depression and 152 had no such symptoms.
On brain imaging, those with COVID-19 and anxiety and depression had atrophy in the limbic area of the brain, which plays a role in memory and emotional processing.
No shrinkage in this area was evident in people who had COVID-19 without anxiety and depression or in a healthy control group of individuals without COVID-19.
The researchers also observed a "severe" pattern of abnormal cerebral functional connectivity in those with COVID-19 and anxiety and depression.
In this functional connectivity analysis, individuals with COVID-19 and anxiety and depression had widespread functional changes in each of the 12 networks assessed, while those with COVID-19 but without symptoms of anxiety and depression showed changes in only 5 networks.
Mechanisms Unclear
"Unfortunately, the underpinning mechanisms associated with brain changes and neuropsychiatric dysfunction after COVID-19 infection are unclear," Yasuda told Medscape Medical News.
"Some studies have demonstrated an association between symptoms of anxiety and depression with inflammation. However, we hypothesize that these cerebral alterations may result from a more complex interaction of social, psychological, and systemic stressors, including inflammation. It is indeed intriguing that such alterations are present in individuals who presented mild acute infection," Yasuda added.
"Symptoms of anxiety and depression are frequently observed after COVID-19 and are part of long-COVID syndrome for some individuals. These symptoms require adequate treatment to improve the quality of life, cognition, and work capacity," she said.
Treating these symptoms may induce "brain plasticity, which may result in some degree of gray matter increase and eventually prevent further structural and functional damage," Yasuda said.
A limitation of the study was that symptoms of anxiety and depression were self-reported, meaning people may have misjudged or misreported symptoms.
Commenting on the findings for Medscape Medical News, Cyrus Raji, MD, PhD, with the Mallinckrodt Institute of Radiology, Washington University, St. Louis, Missouri, said the idea that COVID-19 is bad for the brain isn't new.
As previously reported by Medscape Medical News, early in the pandemic, Raji and colleagues published a paper detailing COVID-19's effects on the brain and Raji followed it up with a TED talk on the subject. (Raji wasn't involved with Yasuda's team for this current study.)
"Within the growing framework of what we already know about COVID-19 infection and its adverse effects on the brain, this work incrementally adds to this knowledge by identifying functional and structural neuroimaging abnormalities related to anxiety and depression in persons suffering from COVID-19 infection," Raji said.
The study was supported by the São Paulo Research Foundation. The authors have no relevant disclosures. Raji is a consultant for Brainreader, Apollo Health, Pacific Neuroscience Foundation, and Neurevolution LLC.
American Academy of Neurology (AAN) 2023 Annual Meeting: Abstract 1998. To be presented April 24, 2023.
For more Medscape Neurology news, join us on Facebook and Twitter
Credits:
Lead Image: Martinmark/Dreamstime
Image 1: Dr Clarissa Yasuda
Medscape Medical News © 2023 WebMD, LLC

Send news tips to news@medscape.net.
Cite this: Even Mild COVID Is Hard on the Brain - Medscape - Mar 06, 2023.