For adults with eosinophilic esophagitis (EoE), eliminating animal milk alone appears to be as effective for treating the disease as forgoing milk and five other foods, according to a new report.
A one-food elimination diet (1FED) led to histologic remission in 34% of patients, as determined on the basis of eosinophil count at 6 weeks, and in 40% of patients who followed a six-food elimination diet (6FED) — a nonstatistical difference, the research team writes.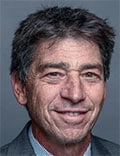 "The take-away message is that one-food (milk) elimination is an effective treatment and a reasonable first-line treatment for EoE," senior study author Marc Rothenberg, MD, PhD, a professor of pediatrics and director of the allergy and immunology division and the Cincinnati Center for Eosinophilic Disorders at Cincinnati Children's Hospital Medical Center in Ohio, told Medscape Medical News.
"The study was designed by the Consortium of Eosinophilic Disease Researchers (CEGIR), which includes the nation's top institutions working with patient advocacy groups, together with the National Institutes of Health (NIH)," he said. "The group, under advice from patients, determined that it was an important question to research if one-food elimination would be effective — and how effective — compared with six-food elimination."
The study was published online in The Lancet Gastroenterology and Hepatology.
Studying EoE and Food Elimination
Previous studies have found that eliminating six common foods that trigger esophageal injury — milk, eggs, wheat, soy, fish, and nuts — can substantially reduce EoE symptoms. The 6FED has become a common approach to managing the disease.
In recent years, however, researchers have conducted small, nonrandomized studies of the less restrictive 1FED and have found some success.
In a multisite, randomized trial, Rothenberg and colleagues compared the 6FED with the 1FED among 129 adults aged 18–60 years with a confirmed EoE diagnosis, active EoE symptoms, and a high number of eosinophils in esophageal tissue. The participants enrolled at one of 10 US medical centers that participate in CEGIR, which is part of the NIH-funded Rare Diseases Clinical Research Network.
Between 2016 and 2019, 67 participants were assigned to the 1FED group, which eliminated only animal milk from the diet, and 62 participants were assigned to the 6FED group, which eliminated milk, eggs, wheat, soy, fish/shellfish, and peanuts/tree nuts. After following the diet for 6 weeks, participants underwent an upper endoscopy exam and esophageal tissue biopsy. The primary endpoint was the proportion of patients with histologic remission, or a peak count of <15 eosinophils per high-power field (eos/hpf).
If the number of eosinophils indicated that EoE was in remission, the participant exited the study. If EoE wasn't in remission, those who were on 1FED could proceed to 6FED, and those who were on 6FED could take fluticasone propionate 880 μg two times per day with an unrestricted diet. Both groups followed the protocols for 6 weeks and underwent another exam with tissue biopsy.
At 6 weeks, 25 patients (40%) on 6FED and 23 patients (34%) on 1FED achieved histologic remission. The difference was not statistically significant.
There were also no significant differences between the groups at stricter thresholds for partial remission, defined as peak counts of ≤10 eos/hpf and ≤6 eos/hpf. The rate of complete remission (at a peak count of ≤1 eos/hpf) favored 6FED, at 19%, vs 6% among 1FED.
The two diets had a similar impact across several other measures, including reduction in peak eosinophil counts, reduction in EoE symptoms, and improvement in quality of life. For 6FED vs 1FED, the mean changes from baseline in the Eosinophilic Esophagitis Histology Scoring System (EoEHSS) were -0.23 vs -0.15. In addition, the mean changes in the Eosinophilic Esophagitis Endoscopic Reference Score were 1 vs -0.6, and in the Eosinophilic Esophagitis Activity Index, they were -8.2 vs -3. None of the differences were significant.
Among the patients who didn't respond to 1FED, 21 opted to follow 6FED in the study's second phase. Of those patients, nine (43%) attained remission after following the more restrictive diet. Among the 11 patients who didn't initially respond to 6FED and who opted to receive fluticasone propionate, nine patients (82%) achieved remission.
"We examined a series of validated endpoints that have not previously been examined in diet trials," Rothenberg said. "We are surprised to see that one food was equally effective as six foods."
Incorporating Food Elimination Therapy
Rothenberg and colleagues are continuing their research into EoE and food-elimination diets, with a strong focus on furthering diet therapy. In particular, the research team wants to understand how to potentially add milk — and other foods — back to the diet, he said.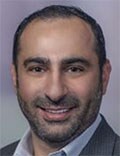 Wael Sayej, MD, associate professor of pediatrics at the University of Massachusetts Chan Medical School Baystate Regional Campus, Springfield, has found success with the one-food elimination diet among children with EoE, he told Medscape Medical News.
In a retrospective study, Sayej and colleagues found that a one-food elimination diet was an effective first-line treatment option for pediatric patients.
"Once we get past the one-food or two-food elimination, it becomes much more difficult and cumbersome for patients to follow," said Sayej, who is also a pediatric gastroenterologist with Baystate Health in Springfield and who wasn't involved with the CEGIR study. "Obviously, I prefer my patients to follow a strict dairy-free diet as long-term therapy, rather than have them on a medication for the rest of their life."
Sayej advises patients to follow the one-food elimination diet in his practice. If patients aren't responsive, he offers options for additional dietary elimination or initiation of steroid therapy.
"The most important thing about initiating dietary elimination therapy is to take the time to educate the patient and family about the disease, the risks or complications associated with untreated disease, and the pros and cons of the treatment options," he said.
The study was co-funded by the National Institute of Allergy and Infectious Diseases, the National Center for Advancing Translational Sciences, and the National Institute of Diabetes and Digestive and Kidney Diseases. The authors have research, consultant, and leadership relationships with several pharmaceutical companies and organizations not related to this study. Sayej has disclosed no relevant financial relatinships.
Lancet Gastroenterol Hepatol. Published February 27, 2023. Abstract
Carolyn Crist is a health and medical journalist who reports on the latest studies for Medscape, MDedge, and WebMD.
For more news, follow Medscape on Facebook, Twitter, Instagram, and YouTube.
Credits:
Lead image: Alexandra Malyk/Dreamstime
Image 1: Cincinnati Children's
Image 2: Baystate Health
Medscape Medical News © 2023

Cite this: EoE: One-Food Elimination Works as Well as Six-Food Elimination - Medscape - Mar 06, 2023.