Factors related to health and social well-being are associated with higher rates of suicide mortality in the Americas, according to a study conducted in 33 countries.
Between 2000 and 2019, national suicide mortality rates were linked with eight contextual factors — alcohol use, education inequality, healthcare expenditure, homicide rate, intravenous drug use, number of employed doctors, population density, and unemployment rate.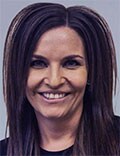 "In the region of the Americas, the suicide mortality rate has been increasing, whereas in all other World Health Organization regions, it has been decreasing," lead author Shannon Lange, PhD, an independent scientist at the Institute for Mental Health Policy Research at Canada's Centre for Addiction and Mental Health and assistant professor of psychiatry at the University of Toronto, told Medscape Medical News.
"It is important to understand not only why this is the case but also what we could do to reverse this trend," she said. "By identifying those contextual factors associated with the suicide mortality rates in the Americas, we are essentially identifying potential areas to target in prevention efforts."
The study was published February 23 in The Lancet Regional Health – Americas.
Notable Sex Differences
The investigators obtained annual sex-specific, age-standardized suicide mortality estimates from the World Health Organization's Global Health Estimates database. They analyzed sex-specific suicide mortality rates between 2000 and 2019 for 33 countries in North, Central, and South America, including the United States, Brazil, Mexico, Colombia, and Argentina.
The research team estimated the effects of various contextual factors on the suicide mortality rate across countries over time. All potentially relevant contextual factors, which were obtained from the Global Burden of Disease Study 2019 covariates and the World Bank, were selected in a stepwise manner. All covariates were year- and country-specific, and some were also sex-specific and age-standardized.
Overall, the suicide mortality rate in the vast majority of countries was notably higher among men than among women. Although the suicide mortality rate among men trended upward between 2000 and 2019, the average annual percentage change wasn't statistically significant. However, the suicide mortality rate among women increased significantly by an average of 1.25% annually.
Significant differences appeared in the factors associated with suicide rates among men and among women. For instance, for every one-unit increase in education inequality, the suicide mortality rate among women increased by 10.98 per 100,000 population. Among men, the suicide mortality rate increased by 2.12 per 100,000 population for every one-unit increase in the prevalence of intravenous drug use. Smaller increases in suicide mortality rate among men were associated with increases in the death rate due to homicide and risk-weighted prevalence of alcohol use. For both sexes, the suicide mortality rate increased as unemployment increased.
In addition, the suicide mortality rate among women decreased by 0.09 per 100,000 population for every one-unit increase in the number of employed medical doctors per 10,000 population. Among men, the suicide mortality rate decreased by 0.002 per 100,000 population for every one-unit increase in health expenditure per capita. For both sexes, the suicide rate decreased when the proportion of the country with a moderate population density increased.
Although some of the contextual factors overlapped in this study, the ones that significantly affected the suicide mortality rates among men and women were largely different, write the investigators. This observation mirrors previous findings about individual-level risk factors for suicide. The data suggest that sex should be considered when testing suicide risk reduction interventions and developing national suicide prevention strategies, write the researchers.
"Suicide prevention goes beyond the healthcare system," said Lange. "Suicide prevention strategies need to cut across all societal sectors, and only when we do this will we be truly successful in preventing suicide."
Additional studies are needed for in-depth investigation of each contextual factor and sex-specific mechanisms, as well as variations by age group, the study authors wrIte.
"Groundbreaking Research"
Commenting on the findings for Medscape, Simon Sherry, PhD, a registered psychologist and professor of psychology and neuroscience at Dalhousie University in Halifax, Nova Scotia, said, "This is groundbreaking research. A more nuanced understanding of contextual factors associated with regional variability in suicide is needed."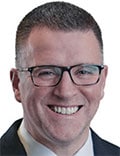 Sherry, who wasn't involved with this study, has researched factors associated with suicide, such as alcohol use and personality characteristics, such as perfectionism.
"Context counts. Contextual factors like unemployment rate, education inequality, health expenditure, and population density matter when it comes to suicide," he said. "Suicide rates are shaped by much more than just mental disorders."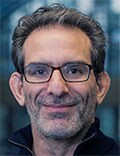 "One of the field's challenges is to develop evidence-based, actionable models of suicide that achieve a tricky balance: they must articulate principles that generalize widely while fully accommodating and embracing individual and cultural variation," E. David Klonsky, PhD, a professor of psychology at the University of British Columbia in Vancouver, told Medscape.
Klonsky, who wasn't involved with this study, has researched the motivations and warning signs associated with suicide. He noted that the three-step theory of suicide suggests that pain and hopelessness cause suicidal desire, that suicidal desire is strong when pain exceeds connectedness, and strong suicidal desire becomes potentially lethal when someone has a plan or method to attempt it.
In general, he said, the principles are meant to apply broadly, yet the stories of pain, hopelessness, and connectedness are different for different people, including by sex.
"It is interesting and important to consider how, in the current study, for males, these stories are connected to alcohol and drug use, whereas for females, these stories are connected to education inequality," Klonsky said. "For both males and females, these stories are connected to unemployment and even population density."
Future research should also incorporate minority sexual and gender backgrounds and identities, he noted. For instance, the suicide rate is extremely high among transgender people.
"We can imagine the stories of pain, hopelessness, and disconnection experienced by these individuals, given societal intolerance, stigma, and prejudice," he said. "But we need to do more than imagine. We need to understand and prevent. The present study is an important puzzle piece, and we have a lot more work to do to complete the picture."
The study received no external funding. Lange received funding from the Pan American Health Organization to carry out the research. Sherry and Klonsky reported no relevant financial relationships.
Lancet Reg Health Am. Published February 23, 2023. Full text
Carolyn Crist is a health and medical journalist who reports on the latest studies for Medscape, MDedge, and WebMD.
For more news, follow Medscape on Facebook, Twitter, Instagram, and YouTube.
Credits:
Lead image: iStock/Getty Images
Image 1: Centre for Addiction and Mental Health
Image 2: Dalhousie University
Image 3: University of British Columbia
Medscape Medical News © 2023

Cite this: Contextual Factors Are Associated With Suicide Mortality in the Americas - Medscape - Mar 06, 2023.